First DUI Penalties Explained
If this is your first DUI arrest ever, do not think that it is no big deal or that the judge will be lenient on you because this is your "first one". You have to be ready for the worst punishment – but be prepared to fight for the best outcome including a DUI reduced to reckless driving or a complete case dismissal. . Retain an experienced DUI attorney and get to work on your first time DUI defense now! The more time both you and your DUI lawyer have to work on your case, the better. Plus, some states will suspend your driver's license within 30 days of your arrest, and this will happen even if you haven't been to your first court appearance yet.
Some states specifically provide a statutory method under their state laws to request a judge to clear your record of a first DWI offense. However, this can only be done after a specified period of time, and is available only if you commit no other criminal offenses. In other states, your record of a first offense DUI-DWI conviction can never be expunged.
Minimum and Maximum First DUI Penalties and DWI Sentencing
The sentence for a first time DUI-DWI conviction or guilty plea must stay within your state's mandated minimum and maximum guidelines. These maximums and minimums are established by each state's statutes, and are based on this being your first DUI offense. Most states allow a judge to have some latitude in handing out sentences.
Remember to be extremely careful during this trying time in your life. Do not drink and drive and tempt fate again – the last thing you need is a second DUI as you fight your first DUI!
The sentencing requirements you will receive for your first DUI-DWI conviction usually include:
• Jail time
• DUI-DWI school
• Court fines
• Community service
Depending on your state's DUI first offender laws, there is typically a minimum amount of time you must spend incarcerated if convicted of a first DUI-DWI offense. How much additional time you have to serve (beyond what was served immediately after being arrested) depends on the judge's discretion. Most jurisdictions give credit for time spent in jail on the night of your arrest.
DUI First Offense Programs To Help You Stay Sober
Your state may have a DUI first-offender program in place. In this program, you are usually required to complete alcohol and drug assessments and treatment. Getting help for a possible addiction problem can include:
Checking into an alcohol and drug rehabilitation facility, aka "rehab"
Attending Alcoholics Anonymous (AA) meetings and providing proof of attendance (getting your "sheet signed")
Living in transitional residential housing, aka a "halfway house" or "sober residence"
Addiction to alcohol and/or drugs is a serious illness that can destroy your life quicker than you can imagine. We want you to get the help you need, and we can point you to the addiction recovery resources in our area. Call a caring DUI lawyer at 1-888-839-4384 anytime day or night so we can work on this together.
First Offense DUI – DUI Lawyer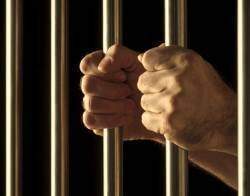 A first-offense DUI is usually charged as a misdemeanor DUI, but if extenuating circumstances like hit and run or property damage were a result of you driving intoxicated, your first DUI may be prosecuted as a felony DUI. If you have been driving for a long time, or if you are driver under 21, your first offense DUI can be a devastating life event. Your friends may tell you, "This is only your first DUI. You have nothing to worry about." Not true! Even a misdemeanor DUI can have lifelong consequences that don't become apparent until months or years down the road. Everyone knows that DUI penalties can include some jail time, court fines, mandatory DUI classes at a DUI school, community service, and loss of driver's license. But to learn how many DUI consequences follow a DUI arrest, read Atlanta DUI lawyer William C. "Bubba" Head's "97 Consequences of a Georgia DUI Conviction."
DWI First Offense – First Offence DUI
A first-offense DUI can be charged as a misdemeanor or a felony, and thus can determine in which court of law your impaired driving case will be heard. Most cities have municipal courts, and these courts have jurisdiction over misdemeanor DUI cases only. Felony DUI cases are bound over to a State Court in your area, and a jury trial can only be conducted in a State Court or Superior Court. Our top DUI lawyers usually find it advantageous to try and keep your case in a municipal court, where a plea bargain may be reached with the local prosecutor. All of our legal efforts are put into winning your DUI case, either through a reduction in charges to reckless driving, or an acquittal. This is done through filing pre-trial motions that are designed to exclude potentially damaging police evidence, and by finding procedural errors in the arresting officer's investigation and detainment.
Your DUI attorney will cross-examine the arresting officer on the witness stand, and ask the officer to recount key details of your arrest. Even though the arresting officer may have arrested many drunk drivers between the time of your arrest and your court date, he or she usually can refer to the notes taken in preparation for testimony. That is why it is very important that you remember as many details about your arrest as you can, and tell your lawyer every last detail. These details include where you were before you got in your car, how much you had to drink if you took any illicit or prescription drugs, and where you were headed when you were detained. A first DUI offense case will have many moving parts and will involve several fallible people who may forget exactly what happened on the night of your arrest.
First DUI Penalties – First DUI Consequences
First DUI offense penalties usually require a minimal jail sentence of 24 – 48 hours. A judge should give you credit for time served from the time you were booked into jail until the time you were released. You were required to post a bail bond to obtain a release and may have used the services of a bail bondsman. If you had a bondsman post your bail, you must keep in touch with the bonding company and let them know that either your DUI lawyer or you will attend every court date, from the first court appearance (DUI arraignment) to the entry of a final plea. Failure to appear in court at the date and time written on your traffic citation will get the bail bondsman out looking for you, to handcuff you, and bring you back to jail. More sophisticated bail bond companies know when your court dates are coming up and will call you a few days in advance as a reminder. Call one of the best DUI lawyers in your area at 1-888-839-4384 day or night 7 days a week.
More DUI Penalty Resources
To learn more about DUI penalties across America, read through some of our informative articles below. We cover many different aspects of DUI/DWI penalties across the nation.