Lawyers Near Me for DWI-DUI Defense in All Major USA Cities
Finding a Highly Rated DUI attorney Near Me. This website is a directory of criminal defense attorneys who have developed expertise in aggressively defending motor vehicle criminal charges for operating under the influence. It should help those facing criminal charges with their search for an OWI-DUI attorney near me with top legal industry credentials.

Most online DUI lawyer locators do NOT limit their "membership," and just allow anyone with a law license to pay to be listed. This directory seeks a top-level, experienced firm of DWI-DUI lawyers near me, in whatever major city or state your case is pending.
Drunken driving is one of the most serious types of traffic stops if ultimately convicted. In over half the States, no expunction or record restriction is permitted for a DUI offense. According to the NHTSA, between 2020 and 2021, there was a 14% increase in traffic fatalities where at least one party was driving under the influence. This has led to more serious penalties and a harsher attitude taken towards DUI law nationwide.
For example, the State of Georgia has a very robust "record restriction" law. That original 2010 law has helped many people clear prior misdemeanor and felony convictions in the last twelve years.
Yet, in the Peach State, no conviction for a DUI can be expunged, no matter if it happened 50 years ago. Georgia has NEVER allowed expunction of a DUI conviction.
Also, any initial DUI accusation that was later dropped to reckless driving is likewise not eligible for record restriction. This shows the extreme dislike for driving under the influence laws in the State Legislature.
Mississippi and Michigan recently modified their laws, but only for a person with a single prior DUI or DWI. Perhaps this trend will continue, but don't count on your state changing its OVI-DUI laws.
A dizzying array of different abbreviations for the same crime (DUI-DWI charges) has historic roots. Most states adopted the British criminal justice concepts when states were formed after the American Revolution.
Plus, since no automobiles had yet been invented, impaired driving crimes were not part of English Common Law when the United States was founded. Today, a legal advocate in England is not referred to as a "DUI defence lawyer" but called a "drink driving lawyer." In the United States (only) we have nearly of dozens different acronyms in use by 50 states plus the District of Columbia.
WHAT'S THE DIFFERENCE BETWEEN DWI AND DUI?
States cannot agree on a single acronym. Plus, over the last century, many states changed their criminal code's language, to make this traffic crime apply to drivers who are not in a moving vehicle but are parked, with the ignition turned off, and sleeping in his or her vehicle.
For example, Michigan once used DUI as its abbreviation, but altered their statutory language to criminalize even being inside a vehicle with the key or fob to start it. Now, the word is "operating" under the influence.
In the final analysis, a DWI lawyer in North Carolina is doing the exact same job as a California DUI defense lawyer or a DWUI lawyer in Wyoming. Driving while intoxicated is the underlying crime, regardless of the exact abbreviation or statutory wording.
Because the federal government has tried to "compel" all states to enact certain consistent drinking and driving laws, multiple categories or types of punishment exist in all states, including:
The adult BAC level cannot be higher than 0.08 grams percent, but it can be lower. Utah now uses 0.05 grams % as their adult DUI limit.
Community service hours must be part of every criminal court sentence.
All states have some form of immediate administrative license suspension (or revocation) associated with drunken driving cases. Sanctions can be sought either for a refusal to take the post-arrest forensic tests, or for submitting to breath testing and having an illegal BAC content. In most states, either situation will trigger some type of pre-criminal case license suspension legal action.
Probation or jail must last at least a year.
License suspension (or revocation) must occur immediately, by operation of law, once convicted.
A high breath alcohol level or blood alcohol level will require tougher sanctions (e.g., more days in jail) than for those at or near the 0.08 grams percent level.
Seeing these (and more) mandatory sanctions, the need for hiring a top-notch drunk driving lawyer is apparent. OUI-OWI-DWI defense lawyers can be differentiated by years of experience, and track records.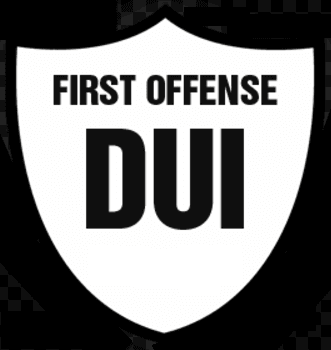 WHAT IS A DRUNK DRIVING DEFENSE ATTORNEY?
The Michigan abbreviation (OWI) is also used in Wisconsin, Indiana, and Iowa (sometimes). You will be searching Google for an OWI attorney in the Great Lakes State.
Three other states opted to create a one-of-a-kind abbreviation, (like OVI lawyer in Ohio where you are charged with an O.V.I. case), or a DUII lawyer in Oregon), and DWUI (Wyoming's abbreviation). Due to the common use of the abbreviation "DUI," websites in these "one-off" acronym states often hyphenate to say "DUI-OVI defense lawyer," or something similar.
Like OWI being used by multiple states in the mid-west, OUI cases are the crime defended by a Massachusetts OUI attorney and two other northeastern states, (e.g., OUI lawyers in Rhode Island and Maine). So, you'll have to ask for an OUI defense lawyer in those states when you contact legal professionals. Yet, New Hampshire uses DWI, Vermont uses DUI, and nearby New York, New Jersey and Maryland refer to is as a "DWI case."
The national leader for a large majority of states is D.U.I., while D.W.I. is the second most common abbreviation in America. However, the same acronym is described as "driving while impaired" in North Carolina and as "driving while intoxicated" in Texas and Louisiana.
Driving under the influence is America's most publicized misdemeanor crime. The #1 question is whether the legal professional has completed advanced training in field sobriety tests, breath alcohol device taring, and forensic laboratory testing for blood and urine analyses.
WHICH IS WORSE: DUI OR DWI?
Impaired driving by a drunk driving or stoned driver is an equal opportunity crime. By that statement, our lawyers for DUI near me mean that sports stars, nurses, celebrities, politicians, ministers, teachers, doctors, CEOs, other attorneys, and accountants seek out top performers.
Plus, many college students and workers in sensitive jobs must try to win their cases. Top DUI criminal lawyers have handled just about EVERY category of employment or other vocation in the United States is subject to being arrested for this crime.
Atlanta drunk driving defense lawyer William C. "Bubba" Head and his other affiliated criminal defense lawyers FIGHT criminal defense cases across Georgia. Plus, Mr. Head's 46 years in the driving while intoxicated business has allowed him to know which DUI defense lawyers across the 50 states and the District of Columbia OBTAIN GREAT RESULTS for their clients.
This website has been a reliable source for connecting potential clients searching for the best DUI lawyer or DWI attorneys in all 50 states. The goal of starting this list, long before Super Lawyers and other rating services were launched, was to guide clients in need to the local attorneys with the best "reputations" for fighting to win.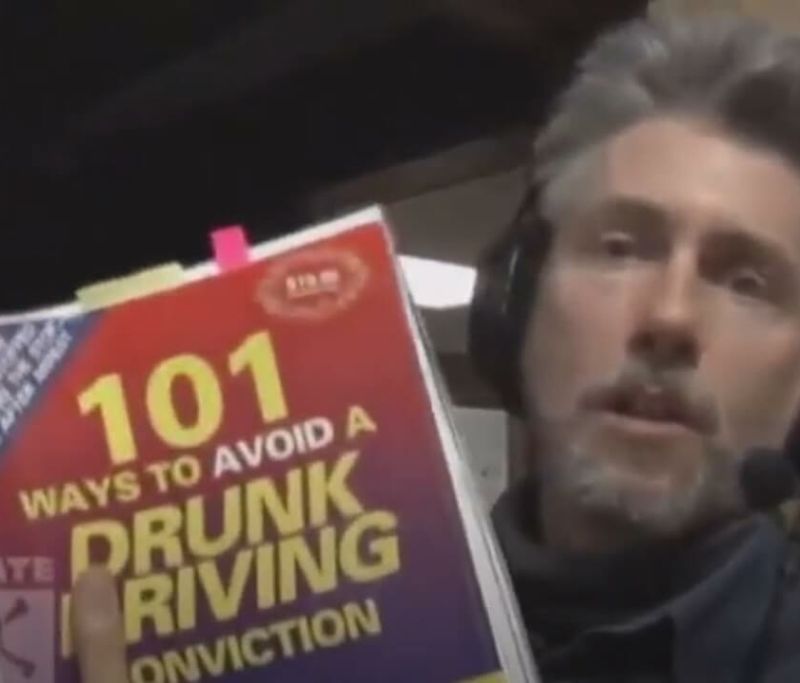 THE PURPOSE OF THIS DRIVING WHILE INTOXICATED ATTORNEY LOCATOR
This web portal was launched in 1996, which as 5 years after DUI attorney Bubba Head co-authored the very first legal book telling citizens how to beat a DUI. That best-selling book was published in 1991 and is titled, "101 Ways to Avoid a Drunk Driving Conviction." Today, over 32 years later, that DUI book sells for far more than its original price. And, in 2023, Mr. Head is about to release 202 Ways to Avoid a Drunk Driving Conviction.
When you are hiring a professional DUI specialist to try to UNDO a huge legal mess with an OUI-DUI arrest, be cautious about trusting your DUI defense to a DUI attorney near me lacking legal industry credentials. Call today to be connected to a DUI defense lawyer at 1-888-839-4384 anytime day or night and let our experienced DUI defense attorneys handle this for you.
Find The Top-Rated DUI Lawyers Near You
We have listings for the top DUI lawyers in all 50 states and the District of Columbia. Find the best DUI lawyer for you by clicking on your state here.