By: NACDL Life Member William C. Head, Board-Certified DUI Attorney, Criminal Defense Lawyer, and personal injury lawyer in Georgia since 1976
Driving under the influence is America's most publicized misdemeanor crime. Due to state legislative variations, either the acronym DUI-DWI will be used in 44 of the 50 states and the District of Columbia.
Difference Between DUI and DWI and OUI? A minority of states use a different acronym for driving while impaired or driving while intoxicated. This includes an Ohio OVI, an Oregon DUII, a Wyoming DWUI, a Maine OUI (same as in Massachusetts and Rhode Island), and a Michigan OWI, which Indiana also uses.
Which is worse: DUI or DWI? Impaired driving by a drunk driving or stoned driver is an equal opportunity crime. By that statement, we mean that sports stars, nurses, celebrities, politicians, ministers, teachers, doctors, CEOs, attorneys, accountants, college students, and just about EVERY other category of employment or other vocation in the United States is subject to being arrested for this crime.
What's the difference between DWI and DUI? In the final analysis, a DWI lawyer in North Carolina is doing the exact same job as a California DUI defense lawyer.
How Much Does a DUI Lawyer Cost? Unlike the medical field, where insurance companies and the federal government have managed to "control" prices paid for insured medical services (through private health insurers or Medicare), no such system is in place for a DWI defense attorney.
The best DUI lawyer near me easily could cost twice to three times as much as cheap DWI attorneys near me. Why is that true? Using another medical analogy, it is like the difference between a medical check-up versus a doctor running blood tests, an MRI, and later doing exploratory surgery and then another surgery.
Because a "pleader" who does minimal work for minimal fees can only offer low fees since few (if any) pretrial motions will be filed or argued, while the top lawyer in Atlanta may fight every aspect of a DWI charge in Georgia. While a pleader will have 3 to 5 hours total in a case, a fighter can have 25 to 80 hours invested in your case, when it goes through a motion hearing and a subsequent trial.
Cost of the Best DUI Attorney or DWI Defense Lawyer Near Me?
Atlanta drunk driving defense lawyer William C. "Bubba" Head and his other affiliated criminal defense lawyers FIGHT criminal defense cases across Georgia. Plus, Mr. Head's 44 years in the driving while intoxicated business has allowed him to know which DUI defense lawyers across the 50 states and the District of Columbia GET GREAT RESULTS for their clients.
How Much Does a DUI Lawyer Cost? Why settle for defense lawyers near me, when you need a true specialist in drunk driving defense? Much like selecting a specialist surgeon for high-risk tumor removal, your objective is to get past this threat to your job and your family's financial security.
You can hire the same DUI lawyers that celebrities retain for their representation. You are viewing the website that was the very first DUI LAWYER LOCATOR in America, launched in 1996 by Mr. Head. The site went national in 1999.
This website has been a reliable source for connecting potential clients searching for the best DUI lawyer or DWI attorneys in all 50 states. The goal of starting this list, long before Super Lawyers and other rating services were launched, was to guide clients in need to the local attorneys with the best "reputations" for fighting to win.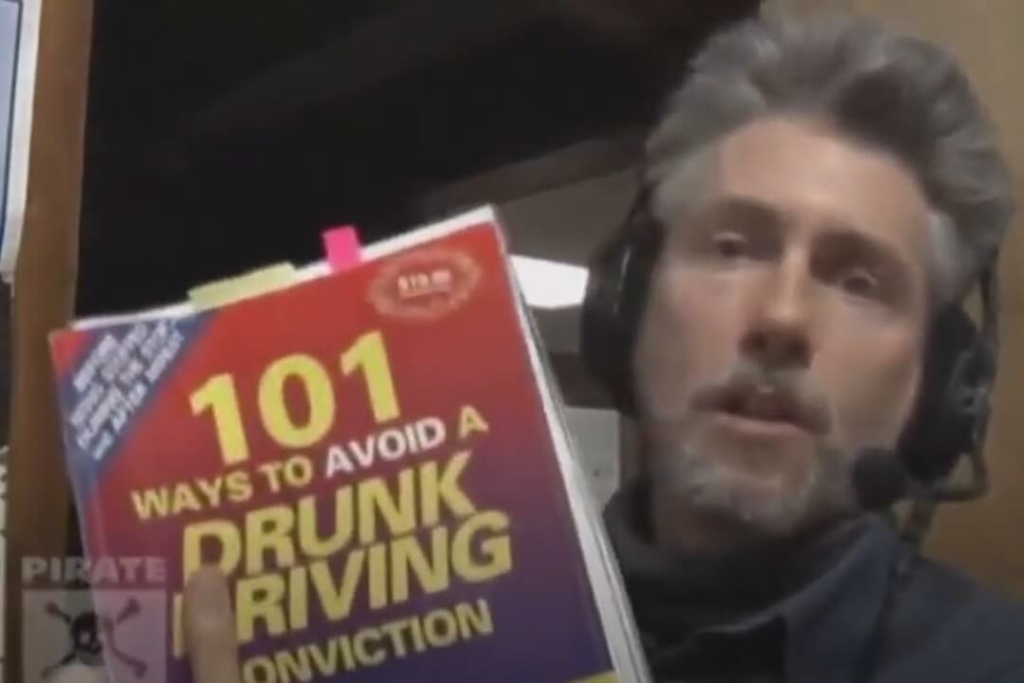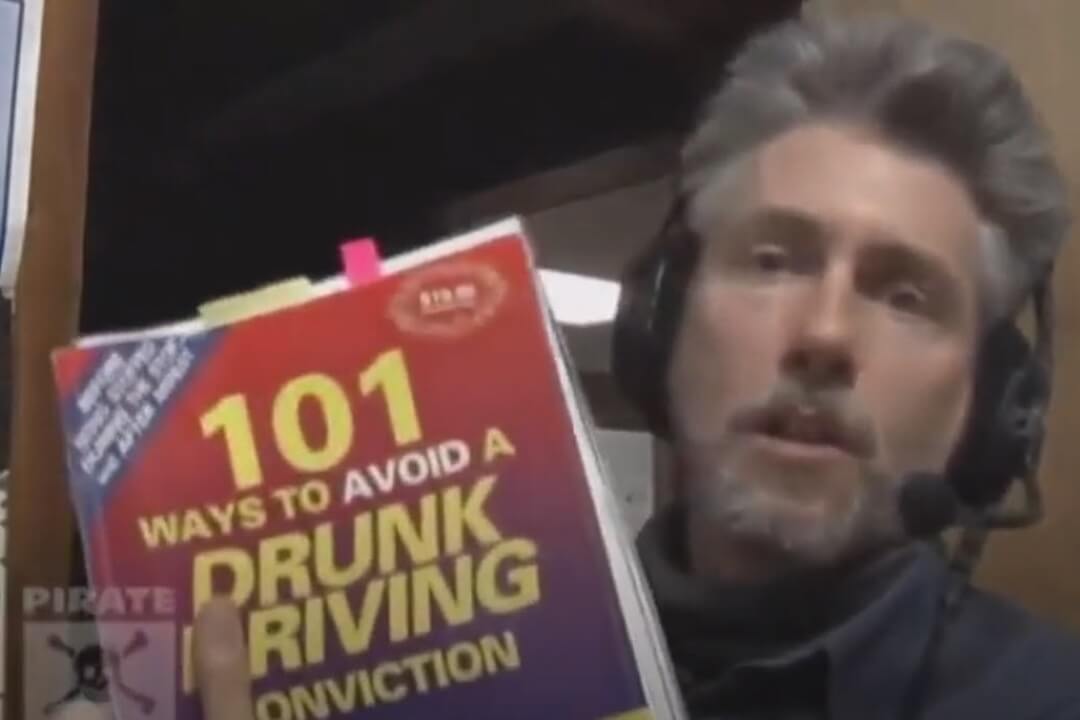 This web portal was launched 5 years after DUI attorney Bubba Head co-authored the very first legal book telling citizens how to beat a DUI. That best-selling book was published in 1991, and is titled, "101 Ways to Avoid a Drunk Driving Conviction." Today, nearly 30 years later, that DUI book sells for far more than its original price
Do Not Hire a Criminal Lawyer Near Me Who Does Not Routinely Win DUI Cases
Drunk driving defense is an extremely technical field of criminal law, requiring knowledge of constitutional provisions and statutory DUI laws in your state. Also, a full understanding of police arrest procedures, and the complex scientific and medical evidence that DUI prosecutors will seek to use against you in court, is mandatory for any sought-after DUI lawyer.
If you go to a DUI criminal attorney who lacks the training and knowledge to minimize the prosecution's case, potential intoxicated driving defenses to the criminal charges will never be properly raised and asserted. Cases involving allegations of the accused citizen being under the influence of drugs or the accused drunk driver having an accident case with injuries, pain and suffering, and high medical bills usually justify the highest level of training for the criminal defense attorney.
Any good DUI lawyer will admit that a drunk driving accident lawyer must know as much or more about criminal trial practice as a lawyer defending a murder case. This is because what is at stake in a vehicular homicide case (or vehicular manslaughter in other states) can be a comparably long jail sentence and some homicide cases. For a drunk driving lawyer to effectively handle your drinking and driving case involving a fatality will often take more than 100 to 150 hours.
Do Not Lose Your Money, Job, and Relationships Because of a DUI On Your Record
A drunk driving conviction leads to tough DUI penalties that stick with you for life, and can also impact your family for generations. Read Mr. Head's list of "97 Consequences of a DUI Conviction" and increase your resolve to seek the best DUI attorney near me for your pending drunk driving case. Compare attorney ratings for all DUI lawyers near me before settling on one!
Remember: You only get ONE SHOT at retaining your driver's license! Do not jeopardize all you have worked for by hiring a lawyer for DUI who happens to be a relative or a general practitioner. Some states (AL, ME) require filing within 10 days of the arrest. Speak with our DUI law office and learn how our criminal attorneys will defend your case or refer you to DUI lawyers in your city, county, or state that have proven their advanced-level skills as criminal justice attorneys.
Ask about DUI defense costs and the attorneys' fees payment plans when you call. When you ask the top lawyers for DUI cases in ANY state, are your fees affordable, the response may be that you must consider the crippling cost of a DUI conviction if you lose your DUI case. The fee for the best attorney will be minuscule compared to your financial loss after a conviction.
When you are hiring a professional DUI specialist to try to UNDO a huge legal mess with an OUI-DUI arrest, why not trust your DUI defense to the man who started the very first national DUI lawyer directory? Call today to be connected to a DUI defense lawyer at 1-844-832-6384 anytime day or night and let our experienced DUI defense attorneys handle this for you.
Remember, just like surgery, you need the best OVI-DUI attorney near me for your representation. You must look beyond "good DUI lawyers" and find the best possible legal counsel.
Disclaimer: In utilizing this website, the user agrees that he or she must always make an informed decision about which is the best attorney to hire for his or her DUI defense lawyer. The user further understands and agrees that the only legal professional that is responsible for representing you in your legal matter is the one that you retain and hire with a written contract.
Never pay a legal fee without a written agreement of some type. The user further understands and agrees that Atlanta DUI attorney and Founder William C. Head is licensed in Georgia only and neither Mr. Head nor his DUI law firm share in any legal fees that you pay your chosen counsel.
Mr. Head's role at DrunkDrivingDefense.com is to help you obtain current information on several top DUI attorneys who have demonstrated their dedication to fighting for their clients. Therefore, unless you have signed a written fee contract with William C. Head, he has no personal or professional responsibility for handling or advising you about your legal matter.
Mr. Head's address is 5590 Roswell Road, Suite 210, Atlanta Georgia 30342.