Talk to a local DUI Lawyer now!
[gmw form="2″ name="Form Only"]
Find the Best DUI Lawyers Near Me at Drunk Driving Defense
Find the Best DUI Attorneys. Call 844-832-6384.
Find a DUI Lawyer Who Knows How to Beat a DUI [Impaired Driving] Charge
Driving under the influence is America's most publicized misdemeanor crime. Sports stars, celebrities, politicians, ministers, teachers, doctors, CEOs, attorneys, accountants, college students and just about EVERY other category of employment or other vocation in the United States is subject to being arrested for this crime. You can hire the same DUI lawyers that the celebrities retain for their representation.
Atlanta drunk driving defense lawyer William C. "Bubba" Head and his other affiliated criminal defense lawyers FIGHT criminal defense cases across Georgia. Plus, Mr. Head's 42 years in the driving while intoxicated business has allowed him to know which DUI defense lawyers across the 50 states and District of Columbia GET GREAT RESULTS for their clients. Why settle for defense lawyers near me, when you need a true specialist in drunk driving defense?
You are viewing the website that was the very first DUI LAWYER LOCATOR in America, launched in 1996 by Mr. Head. The site has been a reliable source for connecting potential clients in search of the best attorneys to these drunk driving lawyers in all states. It was launched 5 years after DUI attorney Bubba Head co-authored the very first legal book in 1991 telling citizens how to beat a DUI. That best-selling book was titled, "101 Ways to Avoid a Drunk Driving Conviction." Georgia DUI laws link provided by Bubba Head, DUI lawyer GA
Read what DUI attorneys around the United States have to say about Bubba Head:
As a DUI lawyer in Florida and author of several DUI books I can honestly say that Bubba's book is a necessity for anyone wanting to avoid a DUI conviction. Bubba breaks down, chapter by chapter, the necessary steps to avoid the nightmare that is a DUI arrest. He discusses common sense ways to avoid a DUI, the types of questions that come up at every cocktail party that I attend. Among the 100 topics discussed, Bubba discusses alcohol absorption, which is extremely important in helping you determine if you may be over the legal limit. I could go on and on about why this book is an excellent read but I would encourage you to discover it for yourself. Bubba is probably the nation's preeminent DUI attorney and this book is well worth the read.

– A 2013 Amazon book review by Florida drunk driving attorney David Haenel

"Bubba was voted by the National College of DUI Defense as the best DUI lawyer in the Nation in 2003."

– Patrick Barone, Birmingham, MI OWI Lawyer and Drunk Driving Book Author, 2010

"Learn all you need to know about the ways to avoid a drunk driving conviction. This book shows you how to defend yourself in court by discussing how to avoid being caught driving drunk in the first place.

Learn all about probable cause, breath tests, search and seizure, Miranda rights, roadblocks, field sobriety tests, right to counsel, videotaping, independent test rights, faulty police tests, blood tests, and horizontal gaze nystagmus.
This book is written for non-lawyers and includes extensive self-evaluation tools."

– Joshua Dale, California Criminal DUI Attorney, 1998

"Bubba Head is the best DUI lawyer in the Nation, if not on the entire Earth."

– Linda Callahan, DUI Attorney practicing in the State of Washington, 2010
Don't make the same mistake as so many others arrested for drunk driving (impaired driving) and hire an attorney near me to plead you guilty to the DUI-DWI-OWI-OUI charge. Just because a person's website says that the attorney is "good," be skeptical and go further and look at his or her legal reputation and legal industry TOP CREDENTIALS. All DRUNK DRIVING attorneys are not alike! Find a DUI lawyer that is both reputable and successful at beating a DUI-DWI.

If you went to your physician and learned that you had cancer, would you just quit, without a fight? Being arrested for DUI is like having LEGAL CANCER. The burden of proof is on the state prosecutor, meaning that they must prove beyond a reasonable doubt that you are guilty of the crime of DWI-DUI for which you are charged.
Fortunately, hundreds of successful DUI defense strategies are at our disposal, including excluding breath test and field sobriety test results. A knowledgeable DUI criminal trial attorney knows how to challenge the DUI police evidence against you. In many jurisdictions, a high percentage of driving under the influence cases challenged by a resourceful DUI attorney can result in your drunk driving charges being reduced, dismissed, or possibly be resolved through your acquittal at trial.
Don't Hire a Criminal Lawyer Near Me Who Doesn't Know How to Win DUI Cases
Drunk driving defense is an extremely technical field of criminal law, requiring knowledge of constitutional provisions and statutory DUI laws in your state. Also, a full understanding of police arrest procedures, and the complex scientific and medical evidence that DUI prosecutors will seek to use against you in court, is mandatory for any sought-after DUI lawyer. If you go to a DUI criminal attorney who lacks the training and knowledge to minimize the prosecution's case, potential intoxicated driving defenses to the criminal charges will never be properly raised and asserted.
Any good DUI lawyer will admit that a drunk driving lawyer must know as much or more about criminal trial practice as a lawyer defending a murder case to be able to effectively handle your drinking and driving case.
Do Not Let Police Talk You Into Taking Field Sobriety Tests
Some of the most common DUI defenses involve the legality of the initial traffic stop, the voluntary taking of field sobriety tests, issues surrounding the unreliability of the DUI sobriety tests (particularly when done incorrectly), and whether your arrest was legal.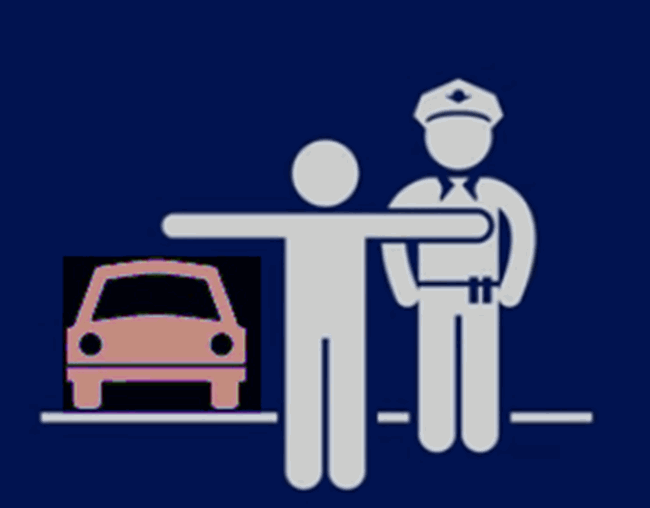 Police officers in the United States cannot pull you over for no reason. The issue of the constitutionality of warrantless police checkpoints for alcohol-impaired driving interdiction is still being litigated every month in America. This could make your DUI license suspension invalid under implied consent laws and cause dismissal of the entire DUI case. Even in the 38 states that allow DUI checkpoints, many legal challenges to roadblocks have been successful.
Our DUI Lawyers Can Determine If You Were Stopped Illegally
Evidence that a crime occurred or was being committed as a reason to pull you over must be established by the prosecutor at court. Many times, DUI police videos help us get drunken driving cases dismissed. If a top DUI criminal attorney can prove that there was no probable cause for your vehicle being stopped, or that the officer failed to gather sufficient proof of your "impairment" by alcohol or drugs to make a custodial arrest (i.e., to handcuff you instead of letting you go after signing your traffic ticket), your whole driving under the influence case can be thrown out.
Blew Over the Limit? We Can Get Your Breath Test Results Excluded
The best DUI criminal defense attorneys know dozens of ways to TOTALLY EXCLUDE your breath test or blood test results. DUI defense attorney William "Bubba" Head co-authored a 1991 book outlining "101 Ways to Avoid a Drunk Driving Conviction." If damaging evidence can be excluded, this cripples the DUI prosecution's case against you in many instances.
Plus, a skilled drunk driving defense attorney stays abreast of new DUI laws and trial techniques. He or she knows critical mechanical and procedural errors that can cause the breathalyzer machine (or even a blood test device) to render an inaccurate or unreliable breath test reading. The drunk driving defense attorney will have taken drug training and breath alcohol device training on your state's breathalyzer.
Some of the common legal challenges top defense attorneys utilize include:
A law enforcement officer's failure to comply with periodic maintenance requirements on the breath test instrument
Improper administration of the breath alcohol test by the arresting officer
Attacking the State's flawed or incomplete calibration check records
Identifying breath test machine malfunctions
Discovering that a certain medical condition may have caused an additive or "cumulative" reading of expired air that results in a "false positive."
Your criminal defense attorney, working with a top expert witness on breath tests, can determine if any administration, observation, or BAC test results errors likely affected your breathalyzer evidence. This can be an effective, winning defense against your pending impaired driving charges.
The four brands of breath test machines (breathalyzer) used in the USA are: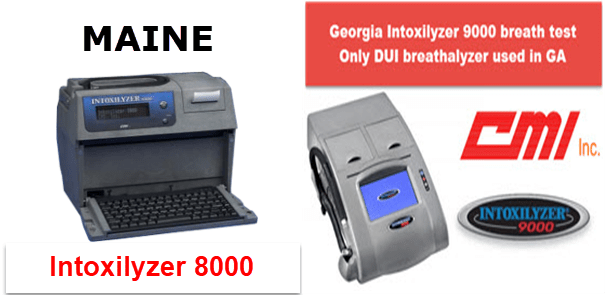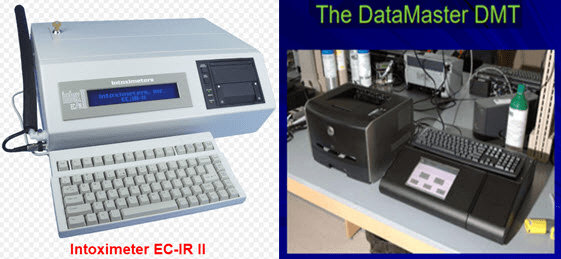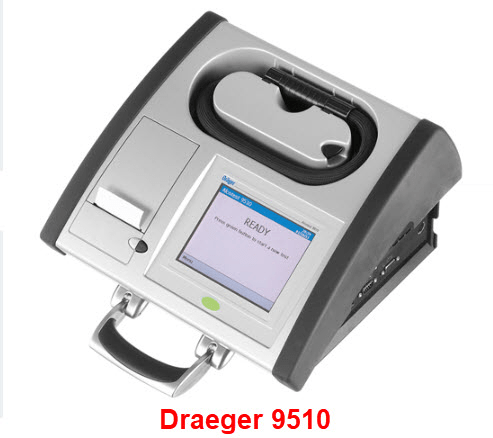 Draeger
How Far Over the Legal Limit Were You?
DUI breath tests and DUI blood tests often are items of essential evidence used by the prosecution to prove that your BAC levels [sometimes called breath alcohol level (BAL) or blood alcohol content (BAC)] was over the legal limit. These cases are often called DUI Per Se cases. For all drivers age 21 and over who are not driving a commercial vehicle, the BAC level is 0.08 or more. Drivers under age 21 are held to a ZERO BAC standard, but the breath test limit can be 0.00, 0.01 or 0.02 under state DUI laws. Use our quick BAC calculator to determine your level of intoxication. Use this interactive BAC calculator, provided by the world-renowned Cleveland Clinic, or see Mr. Head's page about this topic for a quick BAC chart.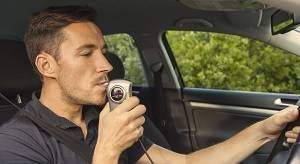 Don't Lose Your Money, Job, and Relationships Because of a DUI on Your Record
A drunk driving conviction leads to tough DUI penalties that stick with you for life, and can also impact your family for generations. Read Mr. Head's list of "97 Consequences of a DUI Conviction" and increase your resolve to seek the best possible DUI attorneys for your pending drunk driving case. Compare attorney ratings for all DUI lawyers near me before settling on one!
Remember: You only get ONE SHOT at retaining your driver's license! Don't jeopardize all you've worked for by hiring a lawyer for DUI who happens to be a relative or a general practitioner. Speak with our DUI law office and learn how our criminal attorneys will defend your case or refer you to DUI lawyers in your city, county or state that have proven their advanced-level skills as criminal justice attorneys.
Ask about DUI defense costs and the attorneys' fees payment plans when you call. When you ask the top lawyers for DUI cases in ANY state, are you fees affordable, the response may be that you must consider the crippling cost of a DUI conviction, if you lose your DUI case. The fee for the best attorney will be minuscule compared to your financial loss after a conviction.
When you are hiring a professional DUI specialist to try to UNDO a huge legal mess with an OUI-DUI arrest, why not trust your DUI defense to the man who started the very first national DUI lawyer directory. Call our DUI defense lawyers at 1-844-832-6384 anytime day or night and let our experienced DUI defense attorneys handle this for you. Remember, just like surgery, you need the best OVI-DUI lawyer near me for your representation. You must look beyond "good DUI lawyers" and find the best possible legal counsel.
Disclaimer: In utilizing this website, the user agrees that he or she must always make an informed decision about which is the best attorney to hire for his or her DUI defense lawyer. The user further understands and agrees that the only legal professional that is responsible for representing you in your legal matter is the one that you retain and hire with a written contract. Never pay a legal fee without a written agreement of some type. The user further understands and agrees that Atlanta DUI attorney and Founder William C. Head is licensed in Georgia only and neither Mr. Head nor his DUI law firm share in any legal fees that you pay your chosen counsel. Mr. Head's role at DrunkDrivingDefense.com is to help you obtain current information on several top DUI attorneys who have demonstrated their dedication to fighting for their clients. Therefore, unless you have signed a written fee contract with William C. Head, he has no personal or professional responsibility for handling or advising you about your legal matter. Mr. Head's address is 5590 Roswell Road, Suite 210, Atlanta GA 30342.