Is a DUI a Felony? – Is Drunk Driving a Felony? – Hiring a Felony DUI Lawyer
Is a DUI a felony? The short answer is, "Usually not."
Well over 90% of all impaired driving arrests in America are only misdemeanor offenses. When a charge or accusation or indictment for felony DUI or an underlying driving under the influence charge is the PREDICATE serious driving offense that transforms a misdemeanor DUI into a felony DUI vehicular homicide or manslaughter charge, a simple OWI-DUI-DWI is the necessary "predicate" driving offense that the legislature has identified as being the basis for escalating that offense to a felony.
A High Bond Amount May Indicate That Your DUI is a Felony
Bond amounts for felonies will either be very high or (in some cases) the law may allow a judge to not allow bond. A highly experienced and determined DUI lawyer in your state will be needed to defend such cases, if the accused's family can afford to hire the top criminal defense attorney for that local court.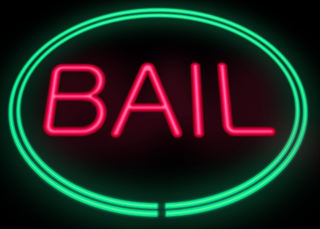 Since the overwhelming majority of drunk driving charges are misdemeanor offenses, barring an accident, or a bad prior driving history or a child or children in your vehicle (by which multiple DUI charges will be accused from a single driving incident in most states), you may only face a misdemeanor DUI charge. For most DWI misdemeanor cases, the DUI bail bond amount is under $2000, so this may be the first indication of the criminal case likely being charged as a misdemeanor.
Types of Serious Bodily Injuries that Can Lead to a Felony DUI
Different states define what types of serious bodily injuries will be deemed "serious," but common categories are broken bones, scarring from burns of other causes, organic brain injury, loss of sight in one or both eyes, sutures (stitches from being sewn up), or loss of use of an arm, leg, toe, finger or other appendage.
So, if such injuries occurred to a pedestrian, a passenger in the accused driver's vehicle or to any other operator of any vehicle or passenger of any type of vehicle (bicycle, motorcycle, scooter, skateboard), the accused driver can expect to be charged with a DUI felony if his or her impaired driving caused bodily injuries or one or more deaths.
Typical Serious Driving Acts and Crimes That Can Support a DUI Becoming a Felony
Several extenuating circumstances involving very dangerous driving conduct may be in place under state DUI laws that can increase your misdemeanor DUI charge to a DUI felony. These circumstances include bodily injury, property damage to buildings or homes, wrongful death, hit and run, or evading police. Felony DUI charges will also be pursued if any minor children were in the car at the time of your arrest (child endangerment), if you were speeding excessively while impaired (so as to be driving recklessly), or if you have been convicted of other drunk driving crimes before your current arrest.
A Criminal Defense Attorney Will Charge More for a DUI Felony
A felony arrest for a driving while intoxicated crime makes for a much more difficult drunk driving case than the typical OUI-DWI-DUI-OWI case. Because any conviction means state prison time, serious criminal charges for a felony DUI case requires a DUI lawyer who has specialized in felony DUI defense for decades, if private legal counsel can be retained.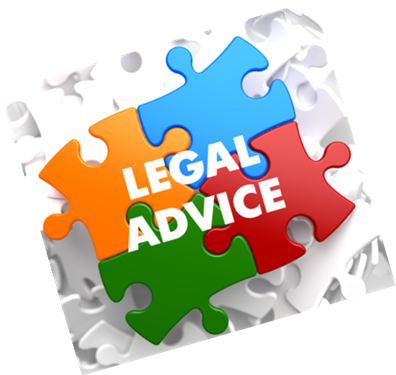 For such dire felony driving under the influence charges, the accused does not want a criminal defense lawyer who dabbles in DUI defense, and has tried fewer than 10 cases in his or her career.
The Seriousness of the Crime Charged Dictates the Seriousness of DUI Defense
That type of "basic" knowledge of a drunken driving charge does not mean that a complex jury trial of a week or more is something that can be effectively handled. A criminal lawyer with 10 or fewer criminal trials may be fine for a first time misdemeanor case with little or no likely jail time on the horizon, but not for a DUI felony. Positively, do not hire a general practice lawyer who also handles divorces, worker's compensation and estate planning to handle ANY drunk driving or drugged driving case. Drunk driving defense is a highly specialized area of practice for criminal attorneys.
Is a Third DUI or a Fourth DWI Automatically Going to be a Felony DUI?
Across the USA, the top DUI attorneys handle the most difficult DUI cases, and will have successfully represented clients facing a second DUI, a third DUI, and even a fourth DUI charge.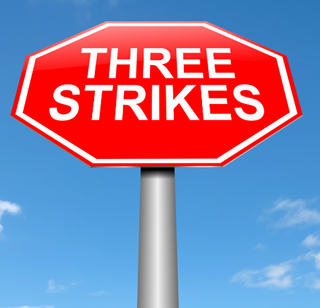 In some states, a third DWI (e.g., Michigan, a third OWI in your lifetime) or fourth DWI charge (e.g., Georgia, a fourth DUI in the last 10 years) will be accused or indicted as a DUI felony charge. The best driving while intoxicated lawyers know their state's DUI laws and will build a solid DUI defense after learning all the facts of your case.
Felony Conviction – Felony Penalties – Felony Prison Time – Restrictions on Car Rental
A DUI felony conviction carries severe penalties – like a longer driver's license suspension time, expensive court fines, and even jail time at a state prison.
Felony DUI consequences can also include a lengthy community service commitment, and having to seek treatment for alcohol or drug abuse.
The label "convicted felon" will follow you around the rest of your life. Future employers, especially government agencies and school systems, will know of your felony DUI conviction, and it may impact your chances of working for them. If you are a commercial driver who must have a valid CDL license, your employment opportunities will be limited.
You may also run into trouble renting a car since the major car rental companies typically will not rent a vehicle to anyone with even a misdemeanor DUI conviction.
Also, a large corporation that supplies their sales team with a company car or an allowance for leasing or buying a vehicle that is insured by the company, may not be able to retain your services.
Felony DWI – DUI Is a Felony – Felony DWI Lawyer – Felony Gun Laws in Many States
If you are a gun owner, you may lose your "carry permit" and your ability to purchase or even possess any new firearms. Felony gun laws have become more restrictive every year.
Even if your felony DUI conviction is eventually overturned, some states like North Carolina enforce a lifetime gun ban for convicted felons.
Your right to vote can be taken away from you upon a DUI felony conviction. Different states have different felony voting laws, with some enforcing a lifetime ban.
Professional Licenses May be Affected by a Driving While Intoxicated Charge
In those states (like North Carolina, Texas, New York and Maryland) that call a drunk driving charge a "DWI", you can be charged with a felony DWI, or "Driving While Intoxicated." In these DWI states as in DUI states, a felony driving while intoxicated charge may affect your ability to obtain and keep professional licenses like a pilot's license, a nursing license, or a doctor's license.
Special Government Clearance Requirements May Ban You After a DUI Conviction
If you work in federal law enforcement, you will face hurdles in obtaining security clearances. Both government and non-government employees may also have passport issues, and may not be able to leave the United States.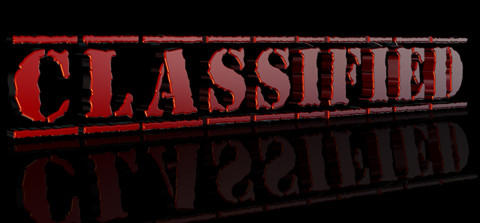 Selecting the Right DUI Lawyer for Your Local Felony DUI Case is Critical
A felony driving under the influence charge is not something you should face without a top criminal defense attorney at your side. The toughest DUI cases are handled by veteran criminal lawyers who have seen every imaginable courtroom scenario, and who understand how stressful a drawn out DUI felony case can be.
From your first court appearance (DUI arraignment) to your trial or final negotiated plea, the relentless, experienced felony criminal defense lawyers associated with DrunkDrivingDefense.com will fight for your freedom and your constitutional rights.
Call and talk to one of our criminal attorneys day or night to get help with your felony DUI case. Get a FREE case evaluation and a PDF copy of the FREE 430-page The DUI Book written by the founder of DrunkDrivingDefense.com, William C. Head, Atlanta DUI Lawyer. See Mr. Head's well-known list of 97 Consequences of a DUI Conviction for many more details of DUI penalties and consequences of a DWI.
Call us at 1-844-832-6384 day or night. Your first consultation is FREE.