First Court Appearance
DUI Arraignment in court is commonly your first appearance after a DUI arrest. The arraignment hearing is when the full, formal charges are read to you, and your "response" to these charges are entered. You can plead "guilty," "not guilty," or offer to plead "no contest" (nolo contendere) to the DUI charges, or you can stand mute and the judge will direct the clerk to enter a not guilty plea on your behalf. At every criminal court appearance you should be represented by a fully-prepared DUI attorney. He or she will explain no contest vs. not guilty to you, recommend how to plead, and advise exactly what to say.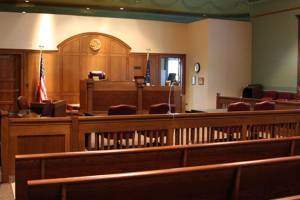 YOU DO NOT HAVE TO PERSONALLY APPEAR AT YOUR DUI ARRAIGNMENT. One of our best DUI lawyers can appear in court for you. Depending on the rules of your local court, your first appearance can be scheduled the day after your arrest. Or maybe you were arrested out of state and you have to fly back before your arraignment. Our local drunk driving lawyers are in court almost every day, and it is our job to represent our clients in their absence.
By the way, it's a very good sign if the prosecutor and judge warmly greet your DUI attorney – this professional courtesy is done out of respect for each party's competence level and skill.
Because many vital written "pleadings" may need to be prepared by your DUI attorney and filed at, or prior to, your arraignment for DUI, if you can do not wait until just prior to your arraignment to hire a top-rated DUI lawyer.
How Long Do DUI Arraignment Hearings Take?
While your particular arraignment hearing will usually take less than 10 minutes, you may need to be in court for the entire morning or afternoon because no one can assure when your drunk driving case will be called. Many courts will give priority to cases where the defendant is represented by a DUI attorney. Hopefully, you will be dealing with a court that allows pre-filing of all pre-trial motions and a "waiver of arraignment." If so, this will excuse you from attending your arraignment.
What Are Pre-Trial Motion Hearings?
You will most likely need to be in court for any pre-trial motion hearings. Pre-trial motions are filed by your DUI attorney in an attempt to reduce or eliminate your pending charges by excluding damaging police evidence. A well-prepared and confident DUI attorney will always file a motion to dismiss your entire DUI case.
Call us at 1-888-839-4384 and a local DUI lawyer will talk your case over with you and advise you on the best DUI defense strategies to pursue.