DUI Insurance Rates Increase After DUI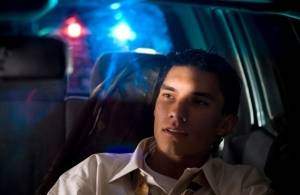 If you have been arrested for DUI or DWI, your DUI insurance rates should remain the same – UNLESS you are convicted of drunk driving. Your car insurance rates after a DUI conviction can increase dramatically, or your car insurance company even can cancel your current policy. No insurance, no driving. DO NOT DRIVE WITHOUT INSURANCE, especially as you and your DUI attorney are preparing to fight against your DUI conviction. While you probably won't be arrested for not having car insurance, you will get fined and ticketed, and it will now be much harder for your DUI lawyer to get your current DUI charges reduced.
In some states if you get any traffic violation, and especially another DUI or DWI, your insurance rates will automatically increase. This is because your insurance company now can classify you as a "sub-standard risk." A DUI conviction will typically stay on your driving record for 10 years.
DUI Car Insurance After a Conviction
Insurance companies calculate your auto insurance rates using risk factors – the higher likelihood that you will file a claim, the higher your monthly premium. With car insurance, your driving record has an enormous impact on your auto insurance rates. The number of DUI arrests and convictions you have will be calculated into your new car insurance rates after a DUI. Any other traffic citations you were charged with in addition to DUI, like improper lane change, common traffic ticket offenses leading to a DUI investigation, or reckless driving will also push your car insurance rates up.
Car Insurance Cancellation after DUI
Depending on the relationship you have with your insurance company, like how many policies you have with them, and how clean your driving record is up to this point, they may continue to insure your car. BUT if you have filed previous claims or have other DUI convictions, you can expect to receive an insurance cancellation letter. You can fight DUI insurance cancellation after a DUI conviction.
Filing an SR-22 Form
You will likely be required to file an SR-22 form, or formal certificate of insurance, after a DUI conviction or administrative license suspension. Unfortunately, because SR-22 forms are required only after a drunk driving arrest, your car insurance company will immediately know you were charged with DUI. If your current company cancels your policy, high-risk auto insurance companies do exist, and they will insure you after a DUI. But expect to pay a lot of money for this insurance.
Call us and speak to a top DUI lawyer in your area at 1-888-839-4384 day or night.
More DUI Car Insurance Resources
To learn more about DUI and car insurance, read through some of our informative articles below. We cover many different aspects of DUI insurance penalties across the nation.
To learn more about DUI penalties across America, read through some of our informative articles below. We cover many different aspects of DUI/DWI penalties across the nation.