Dallas, Texas DWI Lawyers
Hiring specialized DWI lawyers in Dallas, Texas is crucial to successfully beating a DWI conviction in Dallas. With Texas being one of the states with the strictest DWI laws, you stand to face severe DWI penalties.
These penalties include fines, driver's license suspension, and even incarceration. Here's a breakdown of how a top-rated Dallas DWI lawyer can help you protect your criminal record and your driving privileges.
In Dallas, Texas, people often use the terms driving while intoxicated (DWI) and driving under the influence (DUI) interchangeably. These terms refer to driving while intoxicated or under the influence. That being said, they actually have distinct legal meanings and implications under Texas law.
There are two offenses related to impaired driving. However, laws, punishments, and the age group they focus on treat them differently.
The legal standards for intoxication, penalties for DWI/DUI, and the age group they target distinguish DWI and DUI. Understanding these differences is crucial for anyone facing impaired driving charges in Dallas, Texas.
DWI in Dallas
Under Texas Penal Code Section 49.04, a person commits DWI if they operate a motor vehicle in a public place while "intoxicated." Intoxication means not being able to operate a motor vehicle properly because of drinking alcohol, taking drugs, or using controlled substances. Alternatively, a Blood Alcohol Concentration (BAC) of 0.08% or higher can also be used to determine intoxication.
To get a DWI conviction in Dallas, the prosecution must prove that someone was driving while intoxicated (DWI). This usually involves field sobriety tests, breathalyzers, or blood tests to establish intoxication.
The penalties for DWI in Dallas can be quite severe. Penalties range from a Class B misdemeanor for first-time DWI offenders to a third-degree felony for third-time offenders. Driver's license suspension is almost always a part of DWI sentencing.
DUI in Dallas
DUI charges in Dallas are usually for people under 21 who drive with any alcohol or drugs in their system. Texas adheres to a "zero-tolerance" policy for underage drinking and driving.
To charge someone with a DUI, the prosecution only needs to prove that the underage driver had alcohol in their system. The presence of any detectable amount of alcohol is sufficient for the charge. It doesn't matter if the alcohol didn't affect their ability to drive.
Dallas usually imposes less severe penalties for DUI compared to DWI and aims to deter underage alcohol consumption. Penalties may include driver's license suspension, community service, and alcohol awareness courses.
Finding A DWI Lawyer in Dallas
If you've been charged with a DWI in Dallas, finding a top-rated DWI attorney in Dallas is your next step. One of the best ways to begin your search is by looking at professional legal associations in Dallas. These are organizations made up of legal professionals who provide some form of service to the community. These can be a good first step in finding the best Dallas DWI defense attorney for you.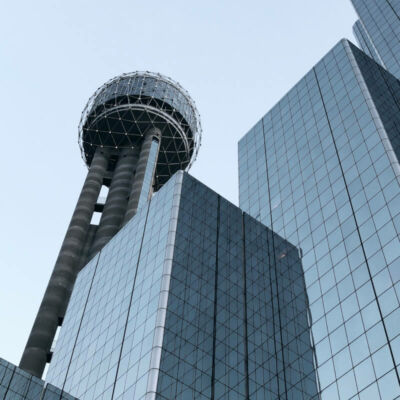 Some professional legal organizations in Dallas include:
Remember, being a member of these organizations doesn't automatically mean a Dallas DWI attorney is the best in their field. Use your own discretion, ask questions, and be skeptical when searching for a DWI lawyer near you in Dallas. This is just a starting point to find the best DWI defense lawyer in Dallas for your specific case.
How A Dallas DWI Lawyer Can Help
Hiring a specialized DWI lawyer in Dallas, Texas, is crucial to successfully navigating the legal system following a DWI arrest. Texas has very strict DWI laws. If you are charged with a DWI in Dallas, you could face big fines, lose your driver's license, or even go to jail. A skilled Dallas lawyer can assist you at every step of the legal process.
Immediately After A DWI Arrest in Dallas
Your Dallas criminal defense attorney can guide you on what to say and what not to say during questioning. This will help ensure that you do not inadvertently incriminate yourself. An experienced DWI attorney can also facilitate a quicker release from jail by expediting the bail process.
In the immediate aftermath of a DWI arrest, crucial evidence may be lost, altered, or destroyed if immediate action is not taken. The top-rated DWI lawyers in Dallas can act swiftly to protect such evidence.
Additionally, you only have 15 days from the date of your arrest to appeal the Administrative License Revocation (ALR) of your driver's license. Your Dallas DWI attorney can guide you through the appeals process so you can keep driving until your court date.
Pre-Trial
Not all DWI cases go to trial. A top-rated DWI attorney may negotiate with the prosecutor to get your charges reduced or dismissed. A thorough examination of police evidence like arrest procedures and breathalyzer tests can expose weaknesses in the prosecution's case. Experienced lawyers can consult forensic toxicologists, psychologists, and other experts to challenge the prosecutor's evidence.
During Trial
A specialized Dallas DWI lawyer would know how to effectively challenge field sobriety tests, question the arresting officer, and undermine the prosecution's case. Your criminal defense attorney can also assist in selecting a jury more likely to acquit you.
Skilled trial attorneys can identify inconsistencies or inaccuracies in witness testimonies and leverage them in your favor. This may include issues with breath tests, blood tests, urine tests, and the procedures required to administer these chemical tests effectively. If proper procedure was not followed by law enforcement, then these items may be disqualified as evidence.
After Trial
Even if you are found guilty and receive a DWI conviction, a competent DWI lawyer can negotiate lesser penalties or alternative sentencing options. These could include community service or alcohol education programs instead of jail time. Post-conviction, your DWI attorney can guide you through the complex process of reinstating your driving privileges in Dallas.
Appeals and Onward
If the trial does not go in your favor, your attorney can file an appeal to challenge the verdict. Even after an unsuccessful appeal, legal avenues may remain. Skilled DWI attorneys in Dallas can file motions for new evidence or procedural errors that could overturn the conviction. In some very specific cases, your attorney can help remove the DWI from your criminal record, mitigating long-term damage.
DWI Arrests in Dallas, TX
Dallas has seen a fluctuating rate of DWI arrests in recent years. According to data from the Texas Department of Public Safety, Dallas County had 7,017 DWI arrests in 2017. This number increased to 7,394 DWI arrests in 2018.
Another report by the same agency listed the number of DWI arrests in Dallas more recently. In 2020, there were 6,533 DWI arrests in Dallas. This increased to 7,451 DWI arrests in Dallas by 2021.
These statistics underline the urgency of having competent legal representation if facing a DWI charge. The severity of the criminal laws surrounding a DWI conviction is not to be taken lightly. If you hope to beat a DWI conviction then you will need the top-rated DWI lawyers in Dallas.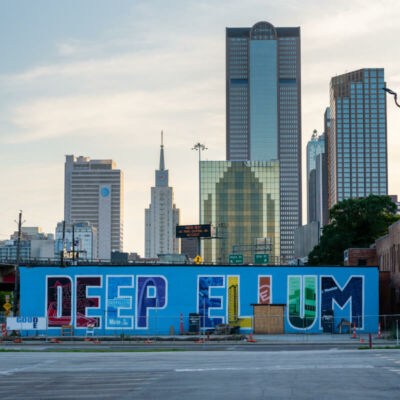 As of 2021, the city of Dallas has a population of just under 1.3 million people. The county of Dallas, however, has an even larger population of just over 2.6 million residents. Due to this enormous population, there are multiple DWI courthouses in Dallas, TX. These are both city courthouses and county courthouses and hear all DWI cases in both jurisdictions.
The DWI courthouses in Dallas include:
City of Dallas Courthouse
Address
City of Dallas Municipal Courthouse
2014 Main Street
Dallas, TX 75201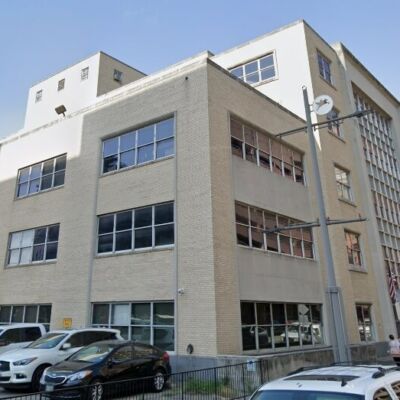 George L. Allen Courthouse
Address
George L. Allen Courthouse
600 Commerce Street, 5th Floor
Dallas, TX 75202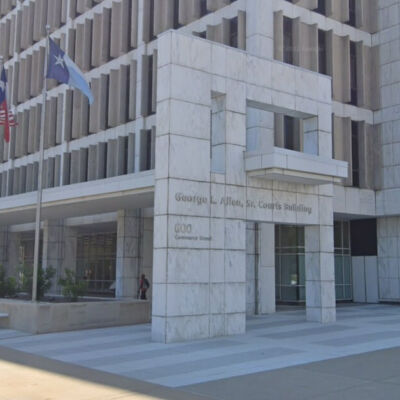 Address
Frank Crowley Courthouse
133 N. Riverfront Boulevard, 3rd Floor
Dallas, TX 75207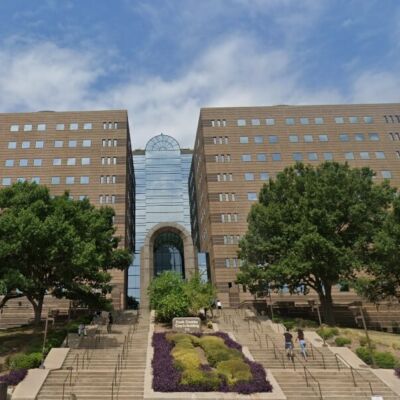 Address
Russell A. Steindam Courthouse
2100 Bloomdale Road
McKinney, TX 75071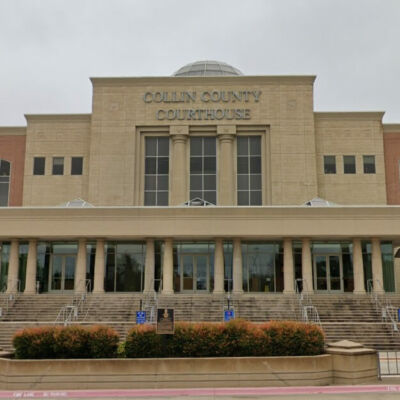 Address
Ellis County Courthouse
109 S Jackson Street, Third Floor
Waxahachie, TX 75165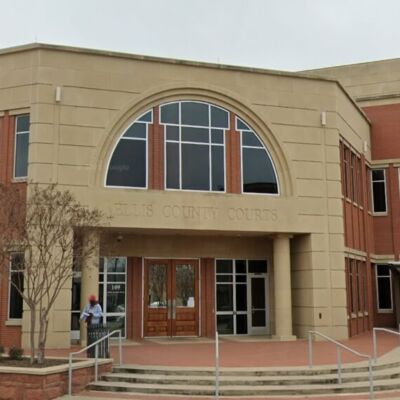 Rockwall County Courthouse
Address
Rockwall County Court at Law
1111 East Yellowjacket Lane, Suite 403
Rockwall, TX 75087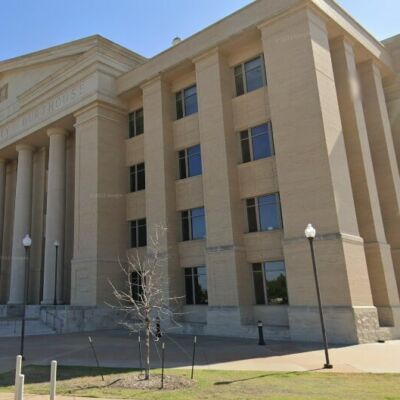 If you need a DWI lawyer near you in Texas, we also have pages for DWI lawyers in cities across the state. Read our helpful and informative articles below to find a DWI lawyer near you. Also, you can call 1-888-839-4384 anytime to schedule a free consultation.