Houston, Texas DWI Lawyers
In Houston, Texas, Driving While Intoxicated (DWI) is a criminal offense with harsh penalties. Texas DWI penalties range from driver's license suspension and hefty fines to incarceration. Getting one of the top-rated DWI lawyers in Houston is crucial because of the complicated laws and serious consequences involved.
Below, we will detail the benefits of hiring a top-rated DWI attorney in Houston. We will analyze the recent DWI arrests in Houston. Additionally, we will discuss the consequences resulting from convicting someone of a DWI. Finally, we will explore how hiring a Houston criminal defense lawyer can offer protection at every legal crossroads.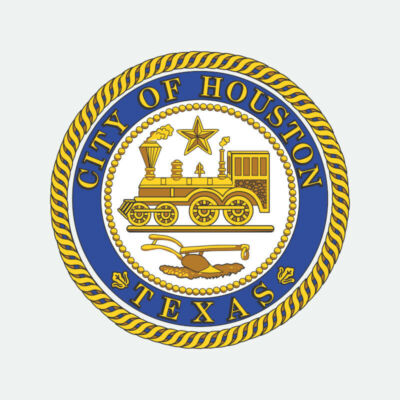 DWI vs DUI in Houston, TX
In Houston, the legal framework predominantly uses the term "Driving While Intoxicated" (DWI) rather than "Driving Under the Influence" (DUI). Both terms refer to the act of operating a motor vehicle while impaired by alcohol or drugs. The wording and specific legal definitions can vary by jurisdiction. In Texas, DWI is the primary statute enforced and is codified under the Texas Penal Code, Title 10, Chapter 49.
Understanding these differences is crucial for anyone involved in an alcohol or drug-related arrest in Houston, Texas. Legal advice specializing in Houston DWI/DUI law is highly recommended to navigate the complexities of these offenses.
DWI in Houston
In Houston, an individual is considered to be driving while intoxicated if they have a blood alcohol content (BAC) level of 0.08% or higher. Additionally, the law also considers impaired driving from other substances, including prescription medications and illegal drugs.
DWI generally requires a BAC of 0.08% or higher for adults, whereas DUI cases can proceed even with a lower BAC, particularly for minors. DWI is applicable to all drivers in Houston, irrespective of age.
DUI in Houston
Law enforcement in Houston rarely uses the term DUI. When it is used, it often refers to minors (under the age of 21) driving with alcohol or drugs in their system. This is even if it's below the 0.08% BAC limit applicable to adults. DUI in Houston usually pertains to minors under 21.
Finding A DWI Lawyer in Houston
If you've been arrested for a DWI in Houston, you should make finding a Houston DWI attorney your first move. The next question is, how do I find a DWI lawyer in Houston?
There are a few things to look for when searching for your criminal defense attorney in Houston. The first of which is membership in professional law organizations. These associations do not guarantee their members are top-rated lawyers, but they are a good place to start your search.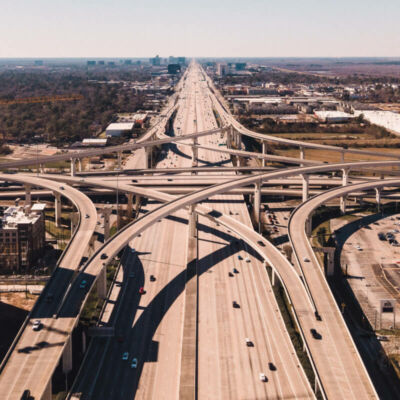 Some of the professional law associations in Houston include:
Remember that membership in one of these organizations does not guarantee skill. These associations can act as a starting point for finding a Houston DWI attorney who can help you.
Finding a DWI lawyer at a criminal defense law firm in Houston is just the first step. There are many ways that a DWI law firm in Houston can help. The sooner you enlist their services, the better.
How A Houston DWI Lawyer Can Help
Navigating the complex legal processes following a DWI arrest in Houston can be daunting. Professional legal representation can be invaluable at each stage of the legal process. A Houston DWI lawyer's understanding of the legal system, rules, and courtroom strategies can determine a person's guilt or innocence. This knowledge is crucial in determining the outcome of a Houston DWI case.
A top-rated Houston DWI lawyer's legal advice can also mean the difference between the maximum sentence and reduced penalties. Therefore, hiring a skilled DWI lawyer in Houston is not just recommended; it's imperative for anyone facing DWI charges.
Immediately After A DWI Arrest in Houston
Once arrested for DWI in Houston, your license is at immediate risk of suspension. This is known as a DWI Administrative License Revocation. You have only 15 days to request an ALR hearing to challenge this suspension. A DWI lawyer who knows the ALR process can help you request a hearing and keep your driver's license until trial.
A Houston DWI attorney can also expedite the bail process, ensuring your release from custody at the earliest opportunity. They can also negotiate the terms of the bail, potentially reducing the amount needed for your release.
Pre-Trial
An experienced DWI lawyer can offer crucial advice about whether to plead guilty or not guilty. They will often use their experience to negotiate plea bargains, which may reduce your sentence or fines.
DWI cases often hinge on technical evidence like breathalyzer tests, DWI blood tests, and field sobriety tests. A skilled DWI lawyer can review the evidence for errors or inconsistencies. They may then request to have it excluded, which weakens the prosecution's case.
Lawyers can also file pre-trial motions to dismiss charges based on insufficient evidence or improper police procedure. This may cause the case to be thrown out before it even reaches trial.
During Trial
A top-rated DWI defense attorney in Houston will prepare a robust criminal defense strategy. A successful DWI criminal defense strategy often includes questioning the DWI arrest. This may include the legality of the traffic stop, any issues with the arresting police officer, the administration and reliability of breath or blood tests, and other technicalities that can lead to reasonable doubt. Getting certain evidence like BAC breath tests removed from court can completely alter a DWI trial's direction.
Skilled questioning of witnesses and police can reveal problems in the prosecution's story, weakening their case against you. If the court expects to find you guilty, your DWI lawyer can negotiate alternatives to jail. Alternatives may include probation, community service, or alcohol education programs, rather than jail time.
After Trial
Hopefully, a trial will end with a favorable outcome. If a trial does end in a guilty verdict, you still have options. Your lawyer can help ensure that the court's sentencing is executed fairly. For instance, if there are options for serving sentences during times that are least impactful to your work or family commitments.
Depending on the details of your case, a DWI lawyer may help in expunging or sealing your criminal record. This can help minimize the long-term impact of a DWI conviction. In most cases, a DWI cannot be expunged in Houston. There are some cases where it may be possible. Your Houston DWI attorney can explore the possibilities for a record expungement and guide you through the process.
Appeals and Onward
A Houston DWI lawyer can help you appeal a DWI conviction or sentence if there are valid reasons for doing so. This may result in overturning the original court decision. If you appeal, a DWI lawyer can assist you in requesting post-conviction relief, such as habeas corpus. You can do this if new evidence arises or if significant errors occurred during the initial trial.
After serving penalties and completing requisite programs, your attorney can assist in the license reinstatement process. The process of driver's license reinstatement in Houston can be complicated, so having legal advice along the way will help speed up the process. This will help ensure you regain your driving privileges as soon as legally possible.
Houston has a very high number of DWI offenses every year. The Texas Department of Public Safety keeps very detailed records of the number of DWI arrests in Houston every year. Below, we look at the number of DWI arrests in Houston based on information from the Texas DPS.
In 2020, the law enforcement in Harris County made 13,831 DWI arrests. Harris County is just one of the nine counties that make up the Houston Metro Area. Other counties include Austin, Brazoria, Chambers, Fort Bend, Galveston, Liberty, Montgomery, and Waller counties.
In 2021, Harris County law enforcement made 14,887 DWI arrests. This is a significant number of drunk driving arrests. While many cities saw a decrease in DWI arrests during the pandemic, Houston saw a significant increase.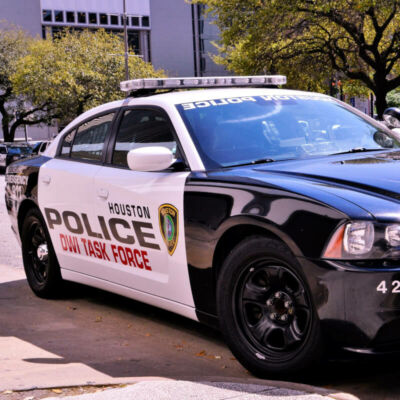 As of 2021, there are nearly 3 million people living in Houston, TX. Due to this enormous population, there is a large number of courthouses that hear DWI cases in Houston. Here are some of the most prominent DWI courthouses in the city of Houston:
Harris County DWI Courthouse
Address
Harris County Criminal Courts at Law
1201 Franklin Street
Houston, TX 77002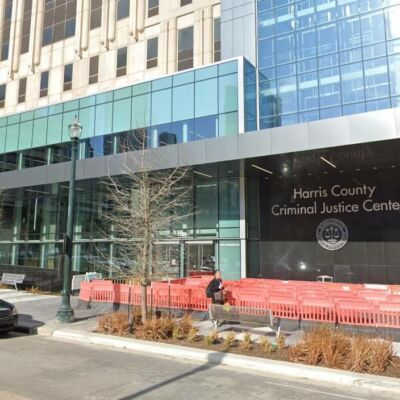 Montgomery County DWI Courthouse
Address
Montgomery County Court at Law
301 N Main Street
Conroe, TX 77301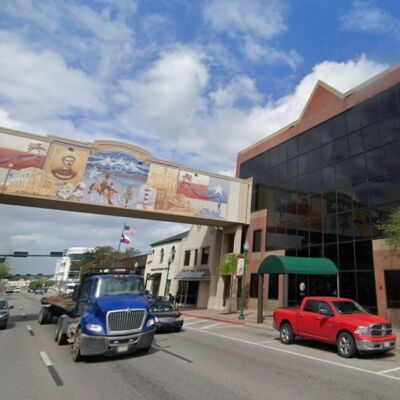 Fort Bend County DWI Courthouse
Address
Fort Bend County Court at Law
1422 Eugene Heimann Circle
Richmond, TX 77469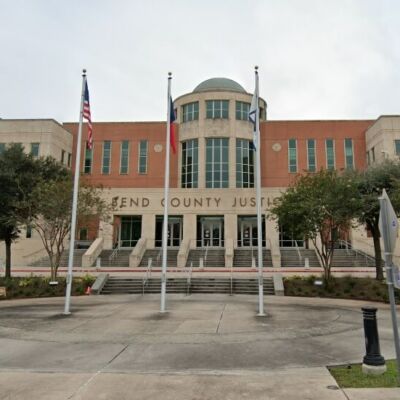 Waller County DWI Courthouse
Address
Waller County Court at Law
400 Sheriff R Glenn Smith Drive
Hempstead, TX 77445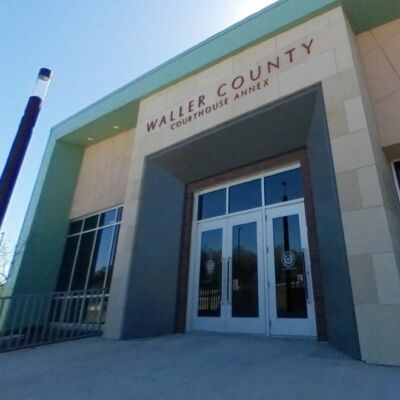 Liberty County DWI Courthouse
Address
Liberty County Court at Law
1923 Sam Houston Street
Liberty, TX 77575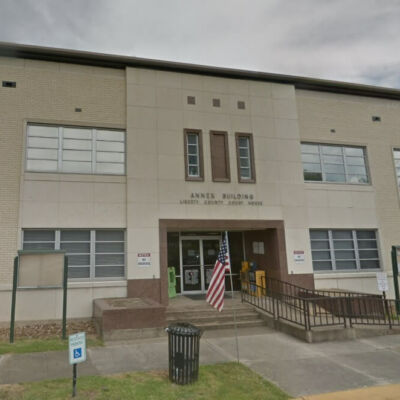 Brazoria County DWI Courthouse
Address
Brazoria County Court at Law
111 E Locust Street
Angleton, TX 77515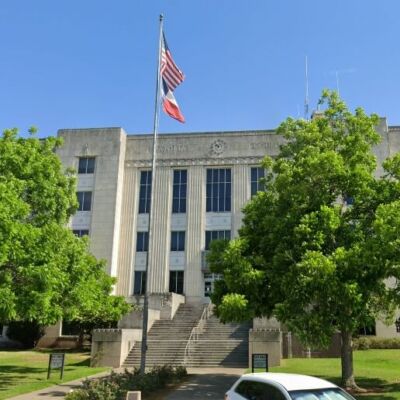 More Houston, TX DWI Resources
If you don't need DWI lawyers in Houston, we also have pages for DUI lawyers near Houston, TX. Read our helpful and informative articles below to find a DWI lawyer near you. Also, you can call 1-888-839-4384 anytime for a free consultation.