Do you need a veteran Roswell DUI lawyer? Were you pulled over for suspicion of drunk driving in Roswell, GA, and charged with driving while intoxicated? Are you scheduled for arraignment in Roswell Municipal Court this week?
DUI Lawyer in Roswell GA
Our Three Partners, and Their Experience in Roswell, GA:
Cory Yager
Ex-Roswell cop
Votes as "Rising Star" in SuperLawyers last 5 years
Former DUI Task Force police officer
Former Roswell Municipal Court bailiff
Now a partner with famed Georgia DUI lawyer Bubba Head
Bubba Head
The # 1 name in DUI defense in Georgia
SuperLawyer for all 13 years that this attorney accolade provider has rated DUI lawyers
40 years in practice
Author or co-author of 12 books on DUI defense
Larry Kohn
Handled over 150 DUI cases in Roswell, GA
Georgia Trend Magazine "Legal Elite"
More than 300 5-star AVVO reviews
Maurice Hilliard (Of Counsel)
Former Roswell Municipal Court Judge
Served as the Municipal Court of Roswell Judge for 33 years
A 58-year veteran of Georgia DUI laws
Serves "of counsel" to our DUI law firm
WARNING: You also face an immediate administrative license suspension (GA ALS) within 10 business days of your DUI arrest. We can extend your right to drive by filing an appeal letter with the Georgia Department of Driver Services (DDS), but you must act fast. DDS GA will not give you an extension, and after 10 business days your DUI administrative appeal is moot, and you will be suspended. The State-mandated fee for filing this letter is $150. Our criminal defense attorneys can quickly act if you contact us immediately.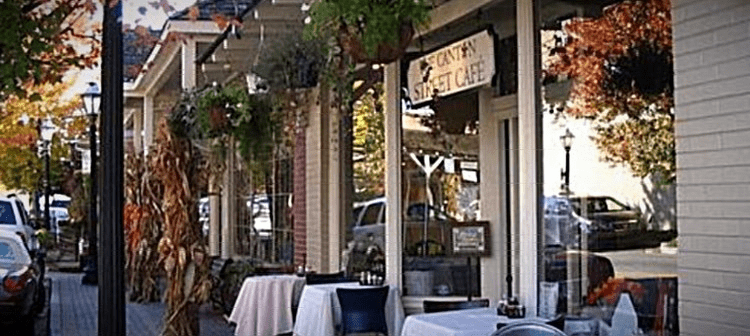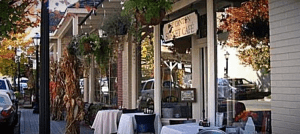 We have two convenient office locations for cases in Sandy Springs, Roswell, Milton, and Alpharetta:
5 Concourse Parkway, Ste 2340
Sandy Springs, GA 30328
1001 Cambridge Square, Ste D
Alpharetta, GA 30009
Call and talk to one of our well-known GA drunk driving lawyers to put the control back on your side. Rest assured that prosecutors are already building a case against you, so you should not let another day go by without taking action.
Roswell, GA has a vibrant nightlife, including the popular Canton Street area, and police cruisers patrol Roswell streets constantly. The Roswell City Jail is located across the street from City Hall at 39 Hill St, Roswell, GA 30075. The phone number is (770) 640-4130.
Our elite team of criminal attorneys is fully versed in successful DUI defenses, and we have spent our entire legal careers fighting for citizens who find themselves charged with criminal defenses like:
Driving Under the Influence
Marijuana Possession
Underage Possession of Alcohol (Minor in Possession – MIP)
Reckless Driving
We have a thorough knowledge of the Georgia judicial system, and we have worked successfully with many judges and prosecutors to find non-DUI solutions for many cases. Our DUI lawyers are known for being fighters. The Roswell Police Department and Georgia State Patrol DUI Task Force (Nighthawks) are relentless in catching impaired drivers.
DUI arrests across Georgia are treated very seriously. Most residents accused of DUI do not retain a top-rated attorney because they either do not comprehend the severity of the charges or have heard that hiring an attorney is too costly. The cost of a DUI conviction can be in the millions of dollars for some high-income individuals, due to lost employment or business opportunities.
A drunk driving conviction in Georgia cannot be expunged and means a lifetime of penalties. DUI is a very serious charge even if it is a misdemeanor traffic offense. We have successfully represented scores of citizens accused in Roswell, GA, and Alpharetta, and our criminal lawyers are respected by both the police and the Roswell Municipal Court personnel.
Our Roswell DUI lawyers attack the police evidence right away!
Police mistakes at the time of the investigation and arrest do happen, and each one of our drunk driving attorneys will tirelessly investigate your case in order to uncover and attack any errors made, which can lead to the case being dismissed or seeing the DUI reduced reckless driving.
Everything you said or did at the time of your arrest in Roswell was almost certainly recorded and handed over to the prosecutor, who will use this DUI test evidence to try and obtain a conviction in your drunken driving case. Any DUI breath test or DUI blood test results, for alcohol or drugs, will be submitted as evidence in court. By use of suppression motions, we may be able to suppress that harmful evidence under the Georgia implied consent law.
Your performance on the field sobriety tests was videotaped and is now in the hands of the prosecution team. We file motions to get copies of all the police evidence, and to exclude any faulty field sobriety test evidence. At or before arraignment, we will file pretrial motions to get test results and other evidence excluded because of police error and breath test machine error.
Top DUI attorneys know which motions to file, and how to get DUI tests excluded.
An arrest is not a conviction!
No matter how hopeless you think your case may be, don't give up! No matter how high your blood alcohol content or breath test results are, all hope is not lost. We have fought successfully and won DUI cases for clients with prior drunk driving convictions. Our job is to find a way to keep the DUI off your criminal record and keep you driving.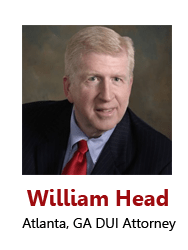 To read about GA DUI penalties, see Roswell DUI lawyer William C. Head's 97 Consequences of a Georgia DUI Conviction. It will change your mind about the harsh impact of legal penalties, like Roswell DUI class attendance, and other lifetime consequences of a drunk driving conviction.
Copyright 2016, by William C. Head, Author of books on Georgia DUI law for a quarter of a century.
Further Reading