DUI Attorney in North Georgia
A DUI attorney North Georgia represents clients in Helen, Dalton, Toccoa, Sucches, Tallulah Gorge, and other cities. The North GA mountains are a popular tourist destination year-round, and travelers from Atlanta flock to Oktoberfest in Helen, Gold Rush Days in Dahlonega, or the Georgia Apple Festival in Gilmer County. A veteran DUI attorney North Georgia represent clients arrested for drunk driving or drugged driving in the following counties:
Banks County
Barrow County
Bartow County
Cass County
Catoosa County
Chattooga County
Cherokee County
Dade County
Dawson County
Fannin County
Forsyth County
Franklin County
Gilmer County
Habersham County
Hall County
Lumpkin County
Murray County
Paulding County
Pickens County
Rabun County
Towns County
Union County
Walker County
White County
Whitfield County
You may be totally unfamiliar with the courts in North Georgia – we can help you navigate the judicial system where your case is assigned. For example, the Dahlonega Municipal Court is held once a month at City Hall, and all court sessions begin promptly at 6:00 p.m with Judge G. Hammond Law III presiding. The State solicitor, or prosecutor, is Doug Parks.
If you are charged with a Georgia misdemeanor DUI, you have a right to a 6-member jury trial. If you request a jury trial, your case will be transferred from the Dahlonega Municipal Court to the Lumpkin County Superior Court.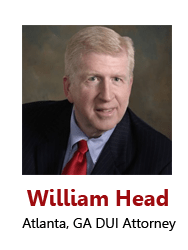 Find a Veteran DUI Attorney in North Georgia
DUI Attorney William C. Head launched DrunkDrivingDefense.com to offer potential clients the very best DUI defense in North Georgia. Every drunk driving lawyer presented in our directory has decades of successful trial experience and thousands of criminal cases resolved to the satisfaction of their relieved clients. A lot of our clients are referred to us through previous clients. Each of our attorneys works tirelessly to uncover procedural errors made by arresting officers, breath test machine discrepancies, and illegal stops. Many ways to exclude police evidence exist. An arrest is not a conviction™!
Call us at 1-888-839-4384 anytime day or night, 365 days a year. A DUI attorney North Georgia will listen carefully to your side of the story, and will explain what you need to do right away to keep your license.