Going to court for a misdemeanor DUI charge in Marietta Municipal Court can be a bewildering and even frightening experience, but it is way less stressful with a veteran Marietta DUI lawyer sitting with you in front of the judge and government prosecutor. Our highly qualified DUI attorneys know the Marietta, GA court system more than anyone, and our goal is to appear in court for you without you having to be present at as many court dates as Georgia law allows.
Marietta, GA is the largest city in Cobb County, Georgia, and is home to over 59,000 residents within the city limits, which stretch 22 miles. Dobbins Air Reserve Base and Lockheed Martin are two of the city's largest employers, and several universities call Marietta home, including Life University and Southern Polytechnic University. The major newspaper in the area is the Marietta Daily Journal. Several landmarks are well-known by local residents, including the "Big Chicken" and the "Clock Tower." From several vantage points, you can see Kennesaw Mountain, home to the Kennesaw Mountain National Battlefield Park.
Find A DUI Lawyer in Marietta Today
Many top Marietta law firms are in the area, with varying degrees of DUI defense experience. Some firms have represented only a handful of drunk driving defendants while others have thousands of cases under their belt. As you search for the right attorney for your case, keep in mind that a BIG difference exists between "representing clients" and actual "trial experience." You will find firms that advise their clients to plead guilty at their first court appearance, and go ahead and carry out their sentencing. The overwhelming majority of Georgia DUI cases never go to trial. It would be physically impossible for all cases to be tried. The Marietta Municipal Court calendar stays full with thousands of new cases each year, and guilty pleas are entered all the time. The State will also offer plea deals to defendants, where pending charges may get reduced to reckless driving or "wet reckless."
Marietta, like all Georgia municipalities, has a limited city budget and does not conduct jury trials. If your case starts in Municipal Court but you want a jury trial, your case will be moved to Cobb County State Court located at 12 East Park Square. This Court is on Historic Marietta Square, which is also home to many antique stores and cafes. Also, if you are charged with felony DUI, your case will proceed to State Court.
Another option instead of a jury trial is what is known as a bench trial, where your guilt or innocence is decided by a judge and not a jury of your peers. Your attorney may advise you opt for a bench trial when the circumstances of your case involve more complex legal questions that only attorneys can understand and debate.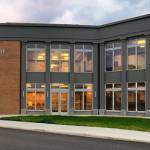 Your DUI arraignment court date is printed on the traffic citations that were handed to you as you were leaving the Cobb County Adult Detention Center. On this citation you will see the traffic offenses you face, which could include Driving Under the Influence, an Open Container Violation, Impeding the Flow of Traffic, Reckless Driving, or Hit and Run.
A DrunkDrivingDefense.com Marietta DUI Lawyer Can Stop Loss of GA Driver's License
To successfully challenge a DUI arrest in court, your lawyer must carry out an intense and thorough investigation, perform a review of all relevant information in your case, and also draft and file targeted pre-trial motions that can exclude police evidence and discovery requests.
Plus, to fight a Georgia DUI, your lawyer also represents you in the administrative courts for the administrative license suspension hearing. The Georgia DDS will suspend your driver's license within 10 days of your arrest if you do nothing. One of our skilled criminal attorneys will immediately file a motion to stop this ALS loss of license. It is critical that you keep driving as your trial unfolds over the coming months. You will need to drive over to your lawyer's office, to the courthouse, and of course to work and school.
To review even more highly-qualified Marietta DUI lawyers, please visit our sister site at TeamDUI.com.
Don't Simply Plead Guilty to a Georgia DUI Charge!
Many impaired driving attorneys run low-fee, high-volume firms in which the overwhelming majority of cases get pleaded out to guilty. This minimal service may be of some value to clients that seek a lawyer's help and do not qualify for a public defender because of their high-income level. These high-volume law firms can provide limited results to clients who either lack the funds to fight a criminal case with a private drunk driving attorney, or who fail to see how a conviction hurts their job, their family, and their future.
To learn the harsh truth about current Georgia DUI penalties, read through Marietta DUI lawyer William C. Head's 97 Consequences of a DUI Conviction. It may change your mind about the relentless impact of DUI penalties, and the lifetime of consequences of a drunk driving conviction.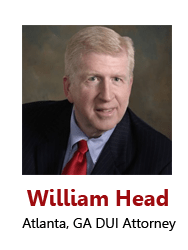 If you live in Marietta but were arrested in another part of Cobb County, we can help. Our veteran lawyers will happily travel to the closest municipal courthouse to your arrest location, and will thoroughly defend against Acworth DUIs, Powder Springs DUIs, Smyrna DUIs, Kennesaw DUIs, and Austell DUIs. Call us day or night at 1-888-839-4384 and talk to a veteran criminal lawyer.
Copyright 2016, by Marietta DUI lawyer William C. Head, Author of books on Georgia DUI law for a quarter of a century.