After a DUI arrest, if you're facing a driving under the influence accusation, it's crucial to start searching for a top-rated driving while intoxicated attorney immediately. A DUI conviction could lead to jail time, hefty fines, a possible lifetime criminal history, and the suspension or the revocation of your driving privileges, depending on state law and your case facts.
With a highly rated DUI defense lawyer, an accused citizen may be able to obtain a reduction of charges in order to avoid the long-term impact that criminal charges in DWI cases can bring. Most clients are shocked to learn that the field sobriety tests were 100% optional and voluntary.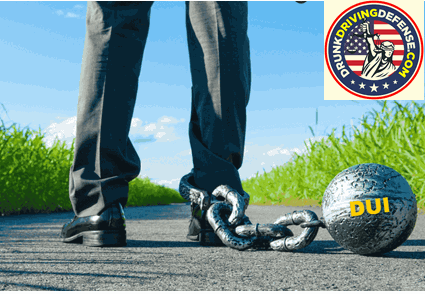 Top drunk driving attorneys near me often can find a way to reduce the administrative license suspension consequences plus obtain the best outcome on the DUI charges.
So, when facing DUI charges, being able to locate the best DUI-DWI attorneys is Job #1. Guiding you to the correct DUI law firm is the essential purpose of this legal directory, as explained below.
For a criminal defense attorney, DUI charges can be one of the most devastating crimes for people who have never been arrested for anything. Selecting the DWI defense lawyer in the same manner you would a physician for a serious medical condition is a wise choice.
Using a proximity to your home for comparing drunk driving lawyers near me is a failed strategy that you would never use if you were seeking the top surgeon for a delicate brain surgery procedure.
If you took the State's breath alcohol test or blood alcohol test above the legal limit, you need to hire a DUI defense attorney. The law office you are looking for should have one of the best impaired driving lawyers for that court jurisdiction.
Putting a DUI on your record can change your life a lot. Many people don't know how to navigate the legal system to minimize the impact through hiring top legal counsel. Good DUI lawyers work hard to protect their clients' rights during the whole legal process.
When seeking a DUI attorney, it's crucial to select the best candidate. For my DWI arrest, is hiring a criminal attorney listed by Super Lawyers a wise way to select legal counsel?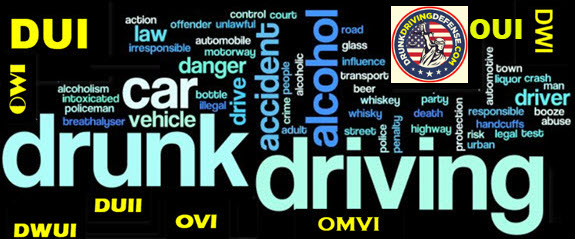 Your Top Considerations When Choosing a DUI Attorney
These are a few of the minimum factors to consider in your quest to ensure that you're hiring a competent DUI lawyer:
Possession of a legitimate law practicing license in the state where the DUI incident took place.
An unblemished ethical history with no disciplinary measures (This information can be found on your state's bar association website)
A law degree from an ABA-accredited law school.
Comprehensive training and experience in DUI cases. Many specialized drunk driving lawyers are members of DUIDLA.org, or the National College for DUI Defense or the National Association of Criminal Defense Lawyers.
A strong track record backed by years of experience with the best DUI attorneys nearby to assist DWI-DUI arrestees to either lessen penalties or avoid conviction altogether.
Testimonials and positive feedback from previous contented clients
In the post-COVID era, many legal firms offer lawyer DUI "virtual" meetings by Zoom, Facetime or other methods. Meeting an attorney in person is highly valuable to ensure your level of comfort with her or his advocacy skills and plan for defending your intoxicated driving case.
Possible Questions to Ask a DUI Lawyer
When contemplating the engagement of a specific DUI lawyer, it's crucial to pose several vital inquiries to ascertain if they are the appropriate representative for you. These encompass the following:
What percentage of your work is focused on DUI cases?
Do you also handle personal injury, divorce, or other types of civil law cases?
In the previous 5 years, how many driving impaired cases have you handled in my court location?
What is your success rate in assisting clients to avoid a DUI conviction for your clients, or in being able to negotiate a plea to a lesser charge?
To what extent will you be personally engaged in my DUI case, versus a different attorney?
How are your fee increments structured, as the case progresses?
If you have a rough idea, what result do you anticipate is possible for my case?
Bring all DUI-related documents, including the police report. Be honest about your case so your lawyer can explain defense options.
For my DWI arrest, is hiring an attorney listed by Super Lawyers a Safe Bet for my Legal Counsel?
Not as a standalone rating. The Super Lawyers directory (as well as AVVO), when originally launched, really tried to oversee self-promotion. Yet, multiple lawyers (and their family members) actively sought "votes," until this illegal practice was uncovered.
Also, the directory has changed hands, and now FAR TOO MANY have been added to the list for it to be a standalone, good barometer of top attorney quality. The present owners charge higher "listing" costs for those who want their photos and written profiles to be uploaded and be "at the top" of the listings.
If three or more other reliable sources, like having the Martindale AV rating, Best Lawyers in America, Best Law Firms in America, or Board-Certification in DUI defense exist, then you have far fewer but better qualified lawyers. Think of this as a consensus matrix of reliable sources for comparing attorney ratings.
Also, in very small towns and counties, most of these major directories really don't "solicit" or seek to "rate" these local, small-town lawyers. The directories focus on larger population areas in identifying top attorneys.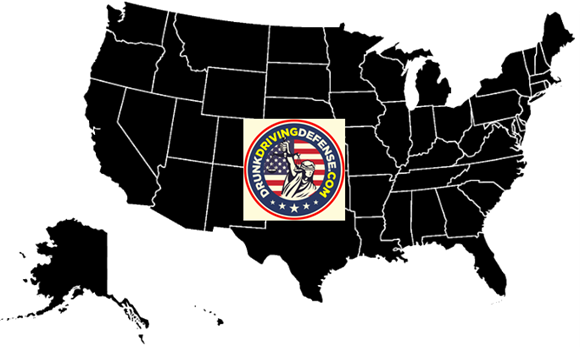 What is the Cost of Private Attorneys DUI-DWI?
Attorneys specializing in DUI cases usually bill per hour and are prohibited from charging on a contingency fee basis. The fees can fluctuate depending on the location, the lawyer's experience, and the intricacy of your case.
A lawyer handling drunk driving cases should be prepared to give you an upfront estimate of the fees in good faith. In most instances, fees can be negotiated.
Always inquire if there will be any additional charges, such as costs for expert witnesses. Every top-rated legal firm will generally be willing to set up a legal fee payment plan or connect you with a financing company for your fees, too.
How DUI Lawyer Fees are Typically Set Up to Pay in Increments
The cost of a DUI attorney varies depending on location and case complexity. It's important to get an estimate of charges before hiring. Fees are usually set up in segments but will require an upfront retainer.
After the retainer, the various segments may be for the various "stages" or litigation aspects of the case short of contested pre-trial motion hearings, following by a fee (if a motion hearing is required) and another fee for either trial or appeal (or both). Often, by sorting through all of the police paperwork (looking for errors or omissions), a quick, favorable resolution may be possible.
Discuss prices and inquire about extra costs that potentially can arise in some, but not all, cases. Don't decide on legal counsel solely on price, because paying more for the most successful local attorney should be expected, under the law of supply and demand.
Another related principle is that the top ranked lawyers cannot handle EVERYBODY'S case because the prosecutor must give an answer to his or her boss about making any reductions of DWI-DUI charges. Some prosecution offices will fire any assistant that reduces a drunken driving accusation.
Getting help from a DWI lawyer can save money, protect driving privileges, and prevent jail time for drunk driving convictions.
Finding the best DUI lawyer takes careful thought and evaluation. To learn about a lawyer's background and reputation, check their attorney ratings on MULTIPLE sources (as discussed above) and read their online reviews.
Most important of all, have a face-to-face meeting with the lawyer. Listen carefully and make certain that her or his strategy fits how you want to proceed with the case.
Why Should I Hire a DUI Lawyer when I think the Case is Hopeless?
Skilled impaired driving lawyers will possess extensive experience navigating the court system. In some states (e.g., Texas, Oregon, or Maryland) a first offender may be eligible for a type of diversion. In other states (like Georgia and Arizona) these alternatives to fighting a first offense DUI don't exist or are prohibited by statute.
Hiring a highly related lawyer for a DWI case can save you money, help you keep your driving privileges, and avoid the impact of being convicted (hopefully) of the DWI-OWI charge.
By examining an attorney's website, as well as various profiles and perusing online evaluations, you can acquire extensive information about them. However, nothing can replace the importance of personally meeting an attorney and ensuring that you feel at ease with their strategy for handling your case.
Qualities and Credentials to Research to Find your DUI Lawyer Near Me
When hiring a DUI attorney, it's important to find one local to the area of the offense, experienced in drunk driving cases, and successful in minimizing the consequences.
Additionally, ensure that the lawyer's fees are fairly structured, and that the legal professional has positive feedback from prior clients. Be cautious is he or she has had ethical grievances filed against him or her.