Impaired driving in the USA has been a target of the federal government since the 1980s, when Ronald Reagan was President. Even before that, in 1970, the federal agency NHTSA (the National Highway Traffic Safety Administration) was launched during the Nixon Administration as a special traffic safety agency within the federal Department of Transportation.
In justifying the need for N.H.T.S.A., proponents cited how many people were killed the shocking numbers of how many people died annually. Congressional legislators on both sides of the aisle saw irrefutable evidence that more federal involvement was needed. This information tells the story:
"The number of deaths on American highways hovers around 33,000 annually, a lower death rate per vehicle-mile traveled than in the 1960s."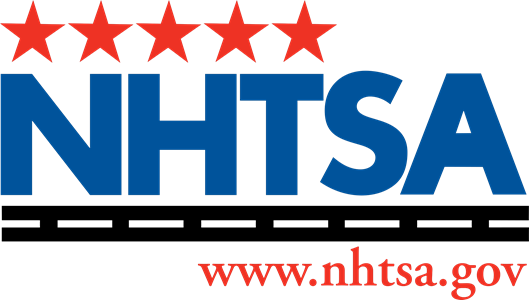 Their plan to interdict traffic fatalities by drunk drivers was to recommend and "guide" all states to pass tougher, uniform laws pertaining to driving under the influence, among other changes. This has been "encouraged" through federal regulation changes that now tie each state's federal highway funding to "falling in line" by passing tougher laws.
Although being impaired by drugs is also a crime in all states, the drunk driving vs high driving statistics show that over 90% of current arrests are for alcohol impaired drivers. The training that most law enforcement officers receive is heavily focused on DUI-alcohol and not DUI-drugs.
The Advent of Groups Raising Drunk Driving Awareness
Mothers Against Drunk Driving (MADD), a widely recognized non-profit organization, was established through efforts of families of drunk driving victims on September 5, 1980. The non-profit's primary objective is combating the alarming issue of drunk driving, or alcohol impaired driving.
In the early days, TV ads with drunk driving advertisements by M.A.D.D. were very common, but other less costly media methods about driving fatalities have now been launched, as television programs are now on hundreds of stations or platforms. In 2022, a press release by MADD claimed to have helped reduce drunk driving wrecks by 50%.
Over the course of more than 43 years, MADD has tirelessly dedicated its efforts to advocating against the devastating consequences of accidents caused by those driving drunk. Starting with suggestions of solutions for drunk driving through drunk driving advertisements, in 2023, the organization is politically powerful, and now endorsing politicians who share their cause.
The organization uses drunk driving statistics (about the numbers of drunk driving accidents leading to drunk driving deaths) to raise awareness about the seriousness of the intoxicated driving problem and educate the public about the risks of driving under the influence. They advocate enacting stricter laws, providing drunk driving stats, publicizing the crime by writing drunk driving articles and using these in supporting victims and their families.
M.A.D.D. has successfully influenced state and federal policy changes and has rallied public opinion around stopping risky driving by impaired drivers. Dozens of other organizations (including federal CDC drunk driving efforts) have also been launched to provide solutions for drunken driving, using various driving while impaired advertisement and drinking and driving awareness methods on "how to prevent drunk driving."
The Rise of Drunk Driving Defense as a Subset of Criminal Defense
Before MADD and NHTSA were created, no one used terms like "drunk driving attorney," "DUI lawyer," "drunk driving lawyer," or "DWI attorney." Today, though, this sub-specialty of legal practitioners has carved out a unique subset of criminal defense law that surpasses any other sub-specialty for criminal law professionals (e.g., federal criminal lawyers, sex crime lawyers, etc.)
In 2023, two national non-profit groups, each having more than 1000 drunk driving lawyers near me from across the USA, are in existence. Because each state "names" its drunk driving statute, a dizzying array of acronyms for drunk driving crimes exists, but only in America.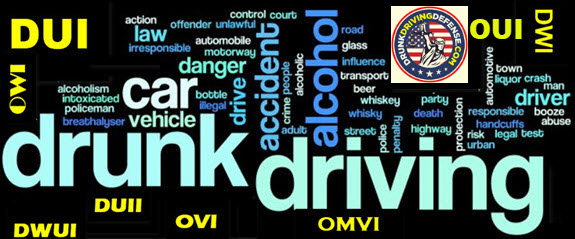 The older organization, the NCDD.com was established in 1995. A newer group, DUIDLA.org, was formed in 2003.
The 7 Most Frequently Asked Questions about the Consequences of Drunk Driving
Is drunk driving a felony? Except for New Jersey, all states have laws that count either a 3rd or 4th DUI as a felony.
If convicted, what will be the drunk driving punishment? Each state legislates the wording of its laws, yet (due to NHTSA's impact) most laws are similar. Common to all are (a) loss of license, (b) probation for 6 months or longer on all convictions, (c) monetary fines that ramp up if new offenses occur, (d) mandatory DUI school to re-educate on traffic safety, (e) being required to perform community service hours, (f) plus some jail time is almost universally mandated.
How can I identify any drunk driving checkpoints near me? The phone-based app Waze is the most universally available in reporting "police reported ahead."
Should I take the chemical test (the post-arrest drunk driving test of breath, blood, and urine) requested by the police after my arrest for DWI-DUI? Going back to the admonition that all states write their own laws. It is almost 100% true that a refusal to submit creates a harsher loss of driving privileges. A new emphasis on states having an ignition interlock device driving option, in some states, will now offer interlock-restricted driving for some drivers in those states.
What would happen if I was in a drunk driving crash if I left the accident scene? Hit-and-run charges are just as serious — or possibly MORE serious — as an impaired operation of a vehicle offense.
If my case is a first offence DUI, can I avoid jail time? In most states, no. This common issue is a direct result of NHTSA calling on every state to require jail for all drivers who refused post-arrest forensic testing, or who took the tests and registered 0.08 grams percent or higher.
If convicted previously for driving drunk, can I avoid jail time on a repeat driving while intoxicated case, if convicted? The answer is virtually universal — no you cannot. All states mandate jail time, if within their "lookback" period, for determining repeat offenses.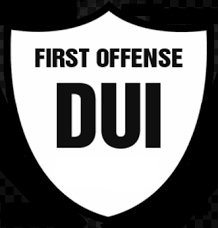 When you are hiring a professional DUI specialist to try to UNDO a huge legal mess with an OUI-DUI arrest, be cautious about trusting your DUI defense to a DUI attorney near me lacking legal industry credentials. Call today to be connected to a DUI defense lawyer at 1-888-839-4384 anytime day or night and let our experienced DUI defense attorneys handle this for you.
Find The Top-Rated DUI Lawyers Near You
Our directory's attorneys supply you with listings for the top OWI-DUI lawyers in all 50 states and the District of Columbia. Find the best DUI-OUI lawyer for you by clicking on your state here and locate the closest DUI lawyer near me.
Find The Top-Rated DUI Lawyers Near You
We have listings for the top DUI lawyers in all 50 states and the District of Columbia. Find the best DUI lawyer for you by clicking on your state here.