Finding the Best Atlanta DUI Attorney
Each Atlanta GA DUI lawyer has a different career path, educational background, and forensic science training. In addition to that, after passing the Bar exam, every DUI specialist must develop additional criminal defense attorney skills.
This extra training enables him or her to be able to successfully provide targeted legal advice, and successfully defend her or his clients facing drunk driving charges, at the highest possible level. Plus, all three DUI law partners co-author The Georgia DUI Trial Practice Manual, the leading treatise on GA DUI laws.
Hundreds of Atlanta local attorneys advertise through social media, paid search ads, radio ads, billboards, and other methods, seeking to find clients facing driving under the influence charges. Some even use invasive mailouts to try to reach people before they appear in their DUI court.

Find the Best Atlanta DUI Lawyer and Atlanta Law Office
In addition, the Board-Certification of DUI lawyers has been around since 1999. That year, the American Bar Association has sanctioned the National College for DUI Defense (NCDD) to be the sole organization to oversee this process, and to be the exclusive provider of this accolade. This organization has over 1400 members across all states in the USA.
Yet everyone who wishes to be Board Certified must pass the Board Certification Test. Many have tried and failed. Many are not qualified to even take the test, because they lack the requisite number of prior trials and other contested DUI defense court matters.
Like taking a Bar exam, the DUI attorney seeking Board certification must FIRST have a sufficient number of trials and similar contested matters under his or her belt to even sit for the exam. Board certification has been in existence since 1999, and only 3 Georgia lawyers are currently board certified with NCDD.com. William C. Head is one of these three GA DUI attorneys.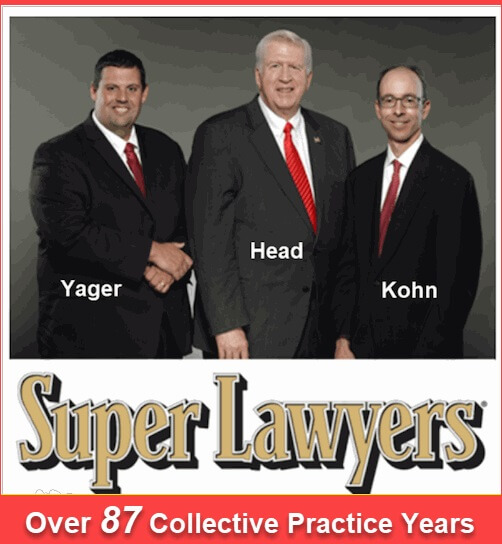 DUI attorneys in Atlanta law firms seek to distinguish themselves from the crowd, but most have not gained those additional, consensus credentials for claiming special expertise. These are some universally accepted Atlanta legal milestones that can help identify top DUI defense attorneys in Atlanta:
Repeated annual Recognitions by Best Laws Firms in America
Repeated Annual Recognitions Best Lawyers in America
DUI book authorship for GA DUI laws
Martindale-Hubbell "AV"; (top) ratings and 5.0 of 5.0 rankings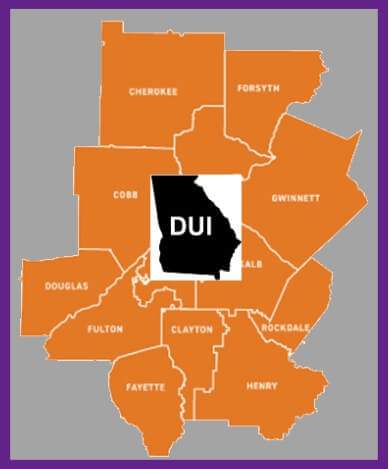 Handling DUI cases in the metro Atlanta courts requires full training on field sobriety testing, breath alcohol testing, and forensic blood tests. Of all the thousands of DUI arrests made and DUI charges issued in the State of Georgia, over half of all serious motor vehicle crime arrests happen within the 10 counties surrounding Georgia's capital city of Atlanta, Georgia.
These five (5) topics are at the top-of-mind for anyone accused of violating Georgia DUI Laws:
Will I have to serve more jail time if I have a DUI conviction? Possibly is a 1 st DUI, and more likely for repeat offenders, but only if convicted.
How long before a DUI can be expunged if I am convicted? Never, in the State of Georgia.
Why was my driver's license taken from me after my arrest? Because most DUI arrestees are facing an immediate administrative suspension and have only 30 days to file and pay for an appeal.
I have a form that talks about license suspension and possibly installing an ignition interlock device but am not sure what to do. Can a DUI lawyer in Atlanta answer that question? Since July 1, 2017, OCGA 40-5-64.1 has permitted most Georgia licensees to get an interlock restricted right to drive. See Question 3, which is related to this immediate suspension.
The same form mentions an administrative license suspension appeal within 30 days, and possibly being suspended for 12 months, due to not agreeing to have a blood alcohol test. Is this a threat to my ability to drive? Yes, indeed. Many people miss their filing deadline and get suspended unnecessarily. Call today, before it is too late to help you, since the initial free consultation lawyer interview is at NO COST.
Why Attorney Ratings and Atlanta DUI Lawyer Reviews Are So Important
All but one of the four attorney review organizations have a fixed methodology to rank and investigate various lawyers. These companies then take surveys of REAL lawyers in a community, and CHARGE NOTHING to list the best attorneys. Martindale-Hubbell is America's oldest and best known such rating service.
Atlanta DUI lawyer William C. Head has been rated at the highest possible ethical attorney rating and professional skill level in lawyer rankings for over two decades with Martindale-Hubbell. The other two peer-determined lists are Best Lawyers in America and Super Lawyers.
Mr. Head has been one of just two DUI lawyers in Georgia listed every year since Super Lawyers was launched in 2004 in Georgia. Similarly, Best Lawyers has named Mr. Head each year since 2009 and has three times singled him out as the highest rated DUI lawyer in Georgia, in 2012, 2017 and 2022 (based on votes from other attorneys).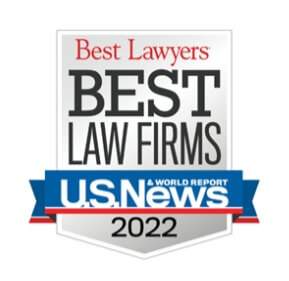 The last of the four "standards" for Atlanta DUI lawyer reviews is "Board Certification in DUI Defense", which is an ABA-approved specialization designation. This program is exclusively overseen by NCDD.com.
Certification is part of a grueling exam process, graded by top DUI attorneys in the DUI defense field of practice. Drunk driving defense is a subspecialty of criminal defense and is highly dependent upon the forensic science aspects of driving under the influence cases.
Fake Attorney Ratings and Pay-For-Credentials Services
Dozens of other "official-sounding" fake credential services with fancy seals or badges send out letters to every person with a State Board card, offering to add any lawyer to their "list" as being a "DUI expert" for a periodic fee. These pay-for-badge services run from $300 to $1,000 per year. They simply pay and get their "badge."
Lawyers in at least one state, New Jersey, have been put on notice by their Supreme Court to NOT use these deceptive, fake awards. The proliferation of all these bogus, impressive-sounding organizations is deceptive to the consumer of legal services, says the high court in New Jersey:
Attorneys may "refer to such awards, honors and accolades only when the basis for the comparison can be verified and the organization has made adequate inquiry into the fitness of the individual lawyer," the committee said in a notice posted on the New Jersey Judiciary website.

SOURCE: https://www.law360.com/articles/797734/nj-high-court-panel-posts-atty-ad-rules-warning
When You Are Seeking DUI Lawyers in Georgia with Legitimate Lawyer Rankings
The area around Atlanta, Georgia's capital city, represents less than 10% of the geographic land mass area within the State, but includes these major courts which process a huge number of DUI cases:
Clayton County State Court

All of these counties listed have municipal court locations within them for cities of any decent size, ranging from 13 municipal courts in Fulton County and Gwinnett County to 1 municipal court in Forsyth County (Cumming Municipal Court), and 3 in Cherokee County (Canton Municipal Court, Woodstock Municipal Court, and Holly Springs Municipal Court).
These GA municipal courts are the starting point for all driving under the influence arrests made within the incorporated limits of their respective cities. Attorneys with the best Atlanta DUI lawyer reviews are the professionals you need to focus on to get top-notch representation. Contact us for your FREE lawyer consultation, at 404-567-5515.