Cobb County DUI Lawyer – DrunkDrivingDefense.com
A veteran Cobb County DUI lawyer is in Cobb County State Court almost every day, defending clients against serious Georgia drunk driving charges. Most of our clients had the misfortune of spending at least one night in the Cobb County Adult Detention Center. After their traumatic driving impaired arrest, they were booked into the Cobb County Jail, changed into an orange jumpsuit and sandals, and marched off to a shared cell. This is not how they had planned to spend their night. Their first priority was to tell someone in the outside world that they were in jail, and to get out of there as quickly as possible.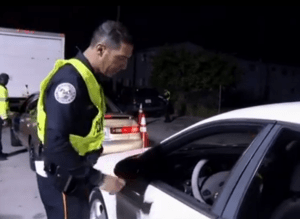 When you get back home, one of the first calls you make should be to a top DUI lawyer in Cobb County who will listen to everything that happened and will begin to build a solid DUI defense tailored for your specific circumstances. We know how to beat a Cobb County DUI.
Georgia ALS 10 Day Warning!
The first hurdle you face is what is called the "Georgia 10 Day Rule." This means the GA Department of Driver Services (DDS) will receive notification of your driving under the influence arrest and will begin an Automatic License Suspension immediately. If you do nothing, your GA driver's license may be suspended for up to 12 months. We can stop this suspension by filing a letter of appeal within "10 business days" of your arrest.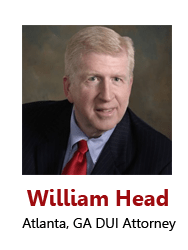 You should immediately begin working with a top-rated Cobb County DUI lawyer to start fighting against your DUI and related traffic offenses. You want to keep your Georgia driver's license valid and continue to drive to work and school.
If you cannot legally drive for 12 months, it will be even more difficult to get to your court dates. And MARTA does not have bus service in Cobb County, but you can use a Cobb Community Transit (CCT) bus to get there. Take Bus 45 from the Marietta Transfer Center.
When is my first court date?
Your first appearance in State Court of Cobb County is called a DUI arraignment, but you DO NOT have to appear in person. A lawyer from our firm will appear for you and enter a plea of not guilty. Before this initial hearing, your lawyer will talk over the types of pleas you can enter. We advise all of our clients to plead "not guilty" so we can begin to challenge the State's evidence against you. While he is in the court building that day, your attorney will file pre-trial motions to obtain copies of your breath test results, your blood test results, and any other chemical tests the police ordered.
Your attorney will also request to get a copy of your arrest video so he can watch it and discover any police errors made during your arrest.
A Cobb County DUI Lawyer Handles Acworth, Austell, Kennesaw, Mableton, Marietta, Powder Springs, and Smyrna Cases
Our veteran Cobb County DUI lawyers successfully defend against the following criminal charges: Marietta DUI, Acworth DUI, Kennesaw DUI, Austell DUI, Powder Springs, Smyrna DUI and Mableton DUI. We have won many difficult DUI cases in Cobb County State Court and Cobb County Superior Court, and no police evidence is too damaging to overcome.
If you had a very high blood alcohol content, or BAC, on the breath test machine, if you failed the field sobriety tests miserably, and even if injuries or death occurred, do not despair. One of our veteran Georgia criminal lawyers will talk to you about your pending charges, and will defend you at every court appearance and attack the prosecutor's case.
Contact us around the clock at 844-832-6384 and get a FREE PDF copy of our 430-page "The DUI Book: A Citizen's Guide to Understanding DUI – DWI Litigation in America (National Edition)".
Copyright 2016, by Cobb County, GA DUI lawyer William C. Head. Author of many books on DUI law for over 25 years.