DWI Lawyers in New York City
Being arrested for driving while intoxicated (DWI) in New York City is a difficult experience. If you are facing a DWI charge, then it is crucial that you find the top-rated DWI lawyers in New York City for your DWI defense.
Navigating the complexities of a DWI charge in New York City can be challenging and fraught with pitfalls. A DWI arrest in NYC could result in severe penalties. Legal representation from an experienced DWI attorney in New York City can be instrumental in defending against such a charge.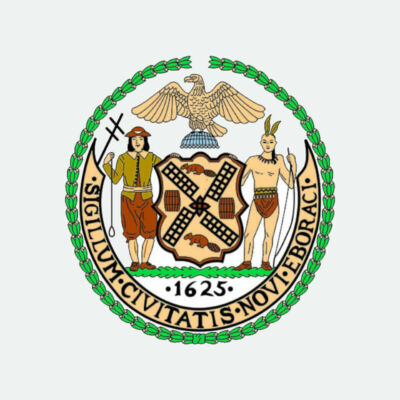 DWI vs DUI in New York City
The terms DWI and DUI are often used interchangeably in common speak. That being said, the City of New York makes a legal distinction between DWI and DUI charges.
Each of these charges comes with different penalties, from fines to potential jail time, and varying impacts on one's driving record and insurance rates.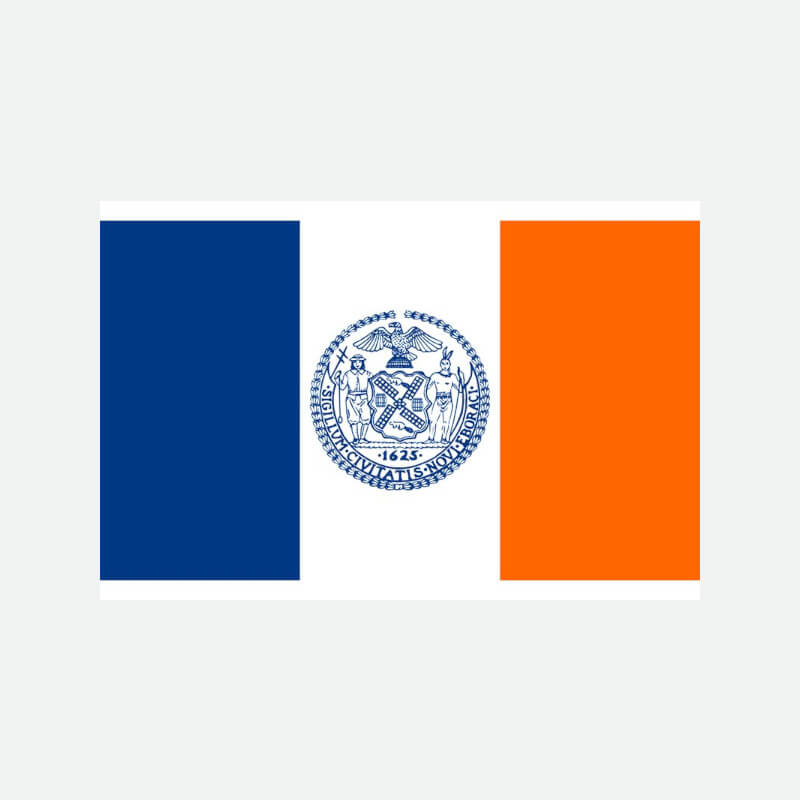 DWI in New York City
in New York City, DWI stands for Driving While Intoxicated. This is the most common charge and occurs when a driver operates a motor vehicle with a Blood Alcohol Content (BAC) of 0.08% or higher.
DWAI-Alcohol in New York City
The charge of DWAI-Alcohol refers to Driving While Ability Impaired by Alcohol. This is a lesser charge than DWI and involves operating a vehicle with a BAC between 0.05% and 0.07%.
DWAI-Drug in New York City
DWAI-Drugs is a legal term that stands for Driving While Ability Impaired by Drugs. This involves driving under the influence of drugs other than alcohol.
DUI in New York City
Technically, New York doesn't have a DUI charge; it is generally referred to as DWI or DWAI. Some states use DUI to describe drunk or drugged driving, but New York specifies these with the terms DWI and DWAI. Legally, there is no such thing as a DUI in New York City.
Finding A DWI Lawyer in New York City
If you've been arrested for DWI in NYC, your first step should be finding a top-rated NYC DWI attorney. Where is the best place to look for a DWI attorney in New York City? Some of the best places to begin this search are professional law associations.
Professional law organizations in New York City are organizations made up of legal professionals and their law offices. There are many types of law organizations covering all different branches of New York City law enforcement.
Some professional law organizations that deal with New York City DWI law include:
New York City Bar Association
New York County Lawyers Association
Queens County Bar Association
Queens County Women's Bar Association
Bronx County Bar Association
Brooklyn Bar Association
Kings County Criminal Bar Association
These organizations are good places to begin your search for the top DWI lawyers in New York City. Keep in mind that just because someone is a member of these organizations does not guarantee they are a good lawyer. Use your discretion and best judgment when finding the best DWI attorney in NYC for your particular case.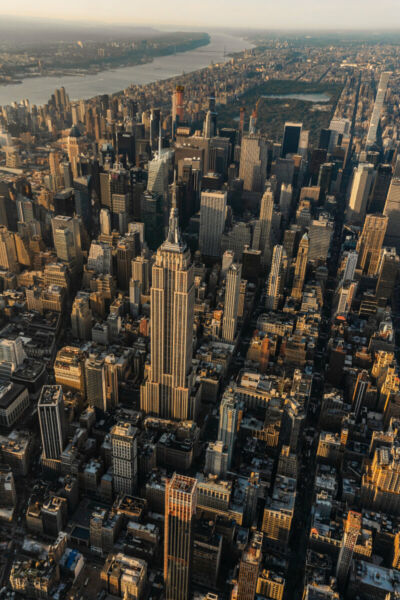 How A New York City DWI Lawyer Can Help
Finding a New York DWI lawyer with extensive experience in DWI law in New York City can mean the difference between conviction and dismissal. Beating a drunk driving charge depends more on the skill of your DWI attorney than the actual evidence gathered against you. A top-rated DWI/DUI defense attorney will be able to overcome many of the challenges to reaching a dismissal.
Immediately After A DWI Arrest in NYC
A top-rated DWI lawyer in NYC can provide immediate assistance by ensuring that your rights are protected during the arrest and booking process. They can provide advice on whether to submit to DWI chemical tests or DWI breath tests and how to interact with NYC law enforcement to minimize incriminating statements.
In New York City, there is a mandatory Administrative License Suspension for all DWI and DWAI charges. Depending on the charges, you may be able to appeal the administrative license suspension. You have 60 days from the date of your arrest to file an ALS appeal. Your New York City DWI lawyer can help you file this appeal quickly.
DWI Pre-Trial Phase
The top-rated DWI lawyers in New York City can scrutinize the arrest procedure and evidence gathered. This includes the the calibration and administration of breathalyzer tests, to look for inconsistencies or irregularities that could be challenged.
In some instances, a New York City DWI attorney may negotiate with the prosecutor for a plea to a lesser charge. This could include changing a DWI to a DWAI, which often carries lesser penalties. Additionally, filing pre-trial motions to suppress evidence or to dismiss the charges for lack of probable cause can be crucial. This is where expert legal advice of a top-rated criminal defense attorney comes into play.
During A DWI Trial in NYC
An experienced NYC DWI lawyer can help in the selection of a jury that might be more sympathetic to the defense. A top-rated DWI lawyer in New York City can enlist forensic toxicologists or other experts to testify on your behalf, strengthening your DWI defense. This may be especially helpful in cases involving evidence from standardized field sobriety tests and other types of medical evidence.
Skillful cross-examination of the arresting officers and any state experts can expose weaknesses in the prosecution's case. Reducing the credibility of law enforcement officers also reduces the credibility of any evidence they have gathered. This will bolster your chances of beating the DWI charges at trial or getting the charges reduced (for example, to reckless driving).
After A DWI Trial in NYC
If the verdict is unfavorable, a New York City DWI attorney can immediately begin the process of filing an appeal or seeking other post-conviction relief. They can also help with sentence mitigation, like requesting alternative sentencing options to minimize the negative impact on the client's life.
DWI Appeals and Onward
An appeal is not a retrial but a legal argument that the trial court made errors that affected the outcome. Here, in-depth knowledge of NYC appellate law is essential. A specialized DWI appellate attorney can identify and articulate these legal errors to an appellate court.
Even after all legal avenues have been exhausted, a DWI attorney can assist in the expungement or sealing of criminal records. They can also advise on how to minimize the long-term impact of a DWI conviction, such as its effect on employment opportunities or insurance rates.
DWI Arrests in New York City
The rate of DWI arrests in New York City has been declining over the past 9 years. This is an encouraging trend, although there are still several thousand DWI arrests in New York City every year.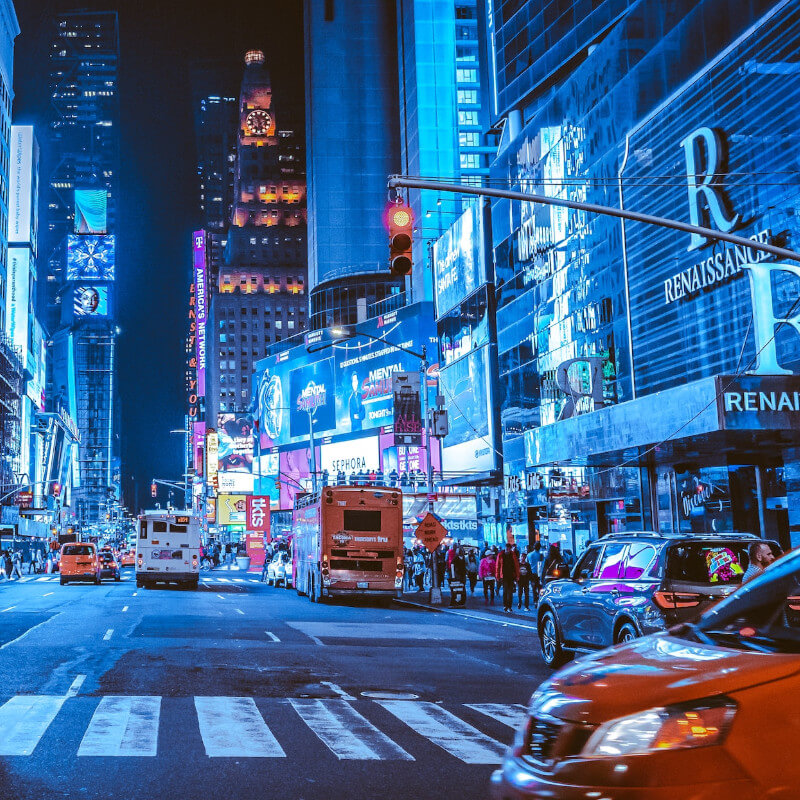 According to the New York Division of Criminal Justice Services, the number of DWI arrests in NYC over the past 9 years are as follows:
2013: 9,878
2014: 9,458
2015: 7,342
2016: 7,441
2017: 7,011
2018: 6,317
2019: 5,338
2020: 2,711
2021: 2,778
2022: 2,842
These numbers represent both felony DWI arrests as well as misdemeanor DWI arrests. The numbers of both types of DWI charges have been declining significantly for almost a decade now.
DWI Courthouses in New York City
The City of New York has an absolutely massive population. As of 2021, there were almost 8.5 million people living in New York City. Because of the huge number of people in NYC, the district attorney and local prosecutors hear DWI cases at county courthouses.
The courthouses that hear and try DWI cases in New York City include:
New York County Courthouse
Address
Manhattan Criminal Courthouse
100 Centre Street
New York, NY 10013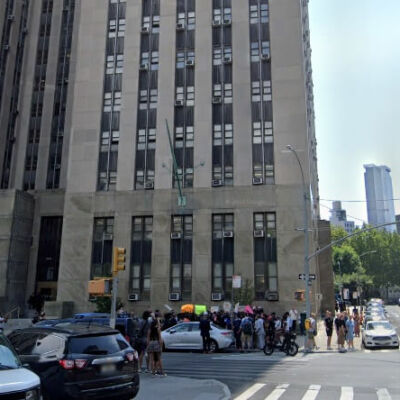 Address
Bronx County Criminal Courthouse
265 E 161 Street
Bronx, NY 10451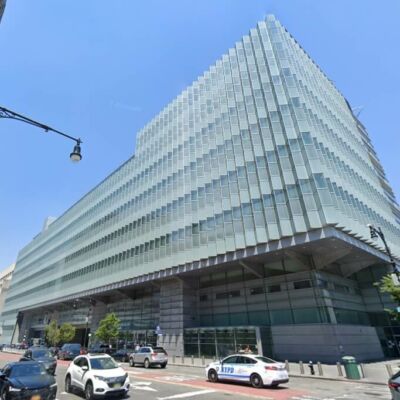 Kings County Criminal Courthouse
Address
Kings County Brooklyn Courthouse
120 Schermerhorn Street
Brooklyn, NY 11201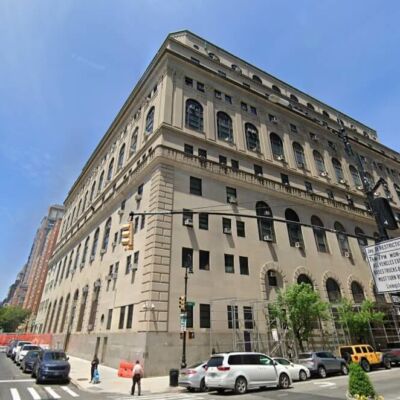 Queens County Criminal Courthouse
Address
Queens County Courthouse
125-01 Queens Blvd
Queens, NY 11415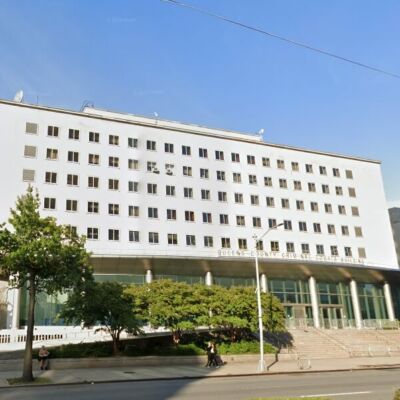 More New York DWI Resources
If you need a DWI lawyer in a specific city in New York, we also have pages for DWI lawyers in cities across the state of New York. Read our helpful and informative articles below to find a DWI lawyer near you. Also, you can call 1-888-839-4384 anytime to schedule a free consultation.