Atlanta Traffic Court – Municipal Court Fulton County
The Atlanta Municipal Court requires you to come to court almost immediately after your Atlanta DUI arrest. If you were arrested for a misdemeanor drunk driving charge by the Atlanta Police Department or the Georgia State Patrol Night Hawks, you only have 24-48 hours until your first appearance arraignment hearing in Atlanta Municipal Court. So if you were arrested for DUI Drugs in Buckhead on Friday night, you are due in Atlanta court on Monday morning! The Atlanta Municipal Court location is 150 Garnett St. NW, Atlanta, GA 30303 and the phone number is (404) 658-6940. We can go to your first court appearance for you, so you can get to work or school without interruption. Our veteran Atlanta DUI lawyers appear in Atlanta Municipal Court every morning, and we will enter a not-guilty plea on your behalf if you so desire. After that, a strong Atlanta DUI defense will be mounted in your drunk driving case after all Atlanta police evidence is thoroughly researched. We want you in our Atlanta law firm's office as soon as possible so you can tell us exactly what happened at your DUI arrest, were any witnesses involved, and if you have prior Atlanta DUI or other Georgia DUI convictions. Complete honesty from both parties is the only way to have a chance at winning your Atlanta DUI case.
Atlanta DUI First Court Appearance – Atlanta DUI Arraignment – Atlanta DUI Law Firm
When you face DUI arraignment in the Municipal Court of Atlanta, this first court date is determined by when you were arrested for DUI in the City of Atlanta. If you were arrested Monday through Thursday night, your DUI arraignment is held the next day at 8 a.m. or 3 p.m. If you were arrested Friday, Saturday, or Sunday nights, you will be arraigned on the following Monday morning. An Atlanta Municipal Court judge will list the traffic charges against you and ask how you plead. You can plead guilty, not guilty, or enter a plea of no contest. A plea of guilty or no contest means your Atlanta DUI case is over and you will be sentenced immediately. Pleading not guilty means your DUI case will proceed, and another court date at State Court will be set. Your top Atlanta DUI lawyer is already diligently working to get your Atlanta DUI charge reduced to reckless driving, or even dismissed entirely. We have successfully crafted thousands of successful Atlanta DUI defenses, and over a 30-year legal career have provided a lifetime of relief from harsh Atlanta DUI penalties. Remember, you don't have to appear in person at the Atlanta Municipal Court until you have to make your final plea. It is our job to be in court in your place, which takes a lot of stress off you and your family. Our responsive Atlanta DUI lawyers and caring legal staff will let you know of all court dates ahead of time and of any developments in your Atlanta DUI case.
Atlanta Municipal Court Rules – Traffic Court Atlanta Rules – Atlanta DUI Lawyer
No matter if you have never stepped foot into Atlanta Municipal Court, or you are familiar with the DUI proceedings because of prior Atlanta DUI convictions, a highly-experienced Atlanta criminal attorney at your side gives you a proven and tested DUI fighter in your corner.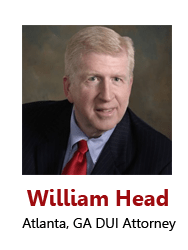 As with all Georgia courthouses, you must obey all rules of the Atlanta Municipal Court, including not bringing in prohibited items like laptops or tablets, absolutely no cell phone calls, and absolutely no tardiness. Municipal Court Atlanta judges will not tolerate any disruptive behavior, and a bailiff will escort you out of the courtroom if someone is too loud. When you meet with one of our Atlanta DUI lawyers, he or she will explain how to appear in court to have your best chance of winning your Atlanta DUI case. We know that a day off from work or school is challenging, but you are facing life-altering charges, so you must be 100% engaged in your Atlanta DUI defense. The Atlanta Municipal Court runs on its own schedule, called a docket, and enforces its own rules, so you and your Atlanta criminal lawyer must adhere to them. Our well-known Atlanta drunk driving lawyers will attend all Atlanta court dates in your place as much as possible. Our Atlanta DUI attorneys work at some of the top law firms in Atlanta and are highly respected throughout the Atlanta court system. Call now and talk directly with a tireless Atlanta DUI fighter! (844) 832-6384 day or night.
Copyright 2019, by Atlanta DUI lawyer William C. Head, Atlanta, GA. Author of books on DUI law for a quarter of a century.
More Atlanta DUI Resources
To learn more about DUI Courthouses in Atlanta, take a look at some of our informative articles on the subject below.