In Atlanta, Georgia, DUI (Driving Under the Influence) cases can be complex and have severe legal consequences. If you are facing criminal charges for a DUI, then you will need an expert in criminal law to mount a successful drunk driving defense. Finding a top-rated Atlanta DUI lawyer can give you the best chance of beating a DUI charge.
Atlanta has some very strict DUI laws. Hiring one of the best DUI lawyers in Atlanta is necessary for a successful DUI defense. The far-reaching implications of a DUI conviction can affect every aspect of your life. Having a specialized DUI lawyer in Atlanta is not just advisable but often crucial for a favorable legal outcome.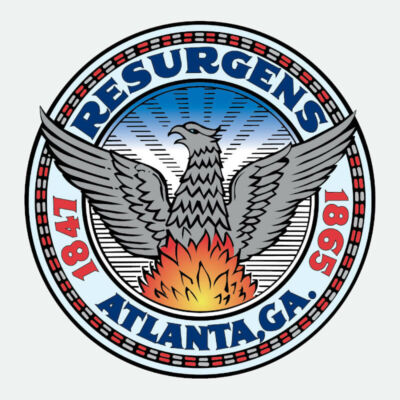 In Atlanta, the terms DUI (Driving Under the Influence) and DWI (Driving While Intoxicated) are often used interchangeably. As far as Atlanta law enforcement is concerned, Georgia only recognizes DUI as an official offense. Therefore, whether a person is impaired due to alcohol, drugs, or other intoxicants, the charge in Atlanta will be DUI.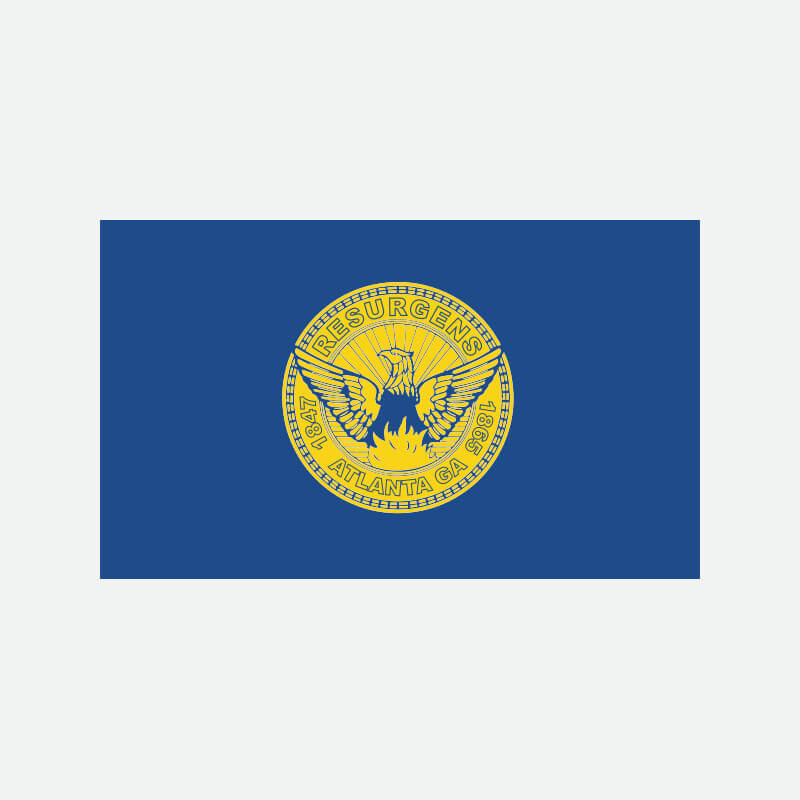 Legal Criteria for DUI in Atlanta, Georgia
Alcohol: Blood Alcohol Content (BAC) of 0.08% or higher for drivers 21 and older; 0.02% for those under 21.
Drugs: A DUI for drugs means impairment by any drug that makes the driver less safe to operate a vehicle. This applies regardless of whether a doctor legally prescribes the drug or not.
Combination: Impairment by a combination of alcohol and drugs.
While the term DWI may be used in conversation, Atlanta doesn't have a separate DWI statute.
Penalties for drunk driving in Atlanta are the same as elsewhere across the state of Georgia. Other penalties like mandatory DUI educational programs, higher insurance premiums, and possible job loss can also follow a DUI conviction. DUI punishments can be more severe in certain situations. These situations include having children in the car, refusing to take sobriety tests, or causing a crash.
Finding A DUI Lawyer in Atlanta
If you've been arrested for a DUI in Atlanta, finding one of the top-rated DUI lawyers in Atlanta is your next step. "Where can I find a top-rated DUI lawyer in Atlanta?" you may ask. One of the best places to begin this search is professional law associations in Atlanta.
These are organizations made up of legal professionals from all types of law firms. The members of these groups are usually good lawyers who are in good standing with local law enforcement as well as their legal peers. There are also paid listing services such as Super Lawyers and Martindale Hubbell, although anyone can pay to be listed in these directories.
Some of the professional law organizations in Atlanta include:
These associations are good places to begin your search. Keep in mind that just because someone is a member of one of these groups does not mean they are a top-rated DUI lawyer. Only you can know who the best DUI lawyer in Atlanta will be for your particular case.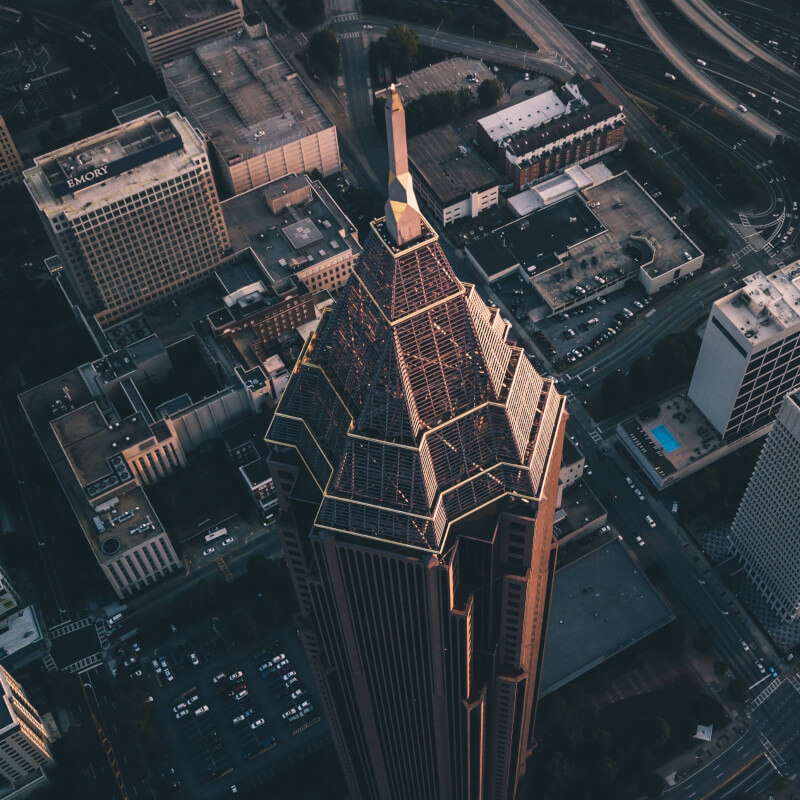 How An Atlanta DUI Lawyer Can Help
Hiring a specialized DUI lawyer in Atlanta offers numerous advantages at different stages of a criminal case. An experienced Atlanta DUI attorney and their legal team can provide critical legal counsel throughout the DUI trial process. This includes from immediately after a DUI arrest to pre-trial preparations.
Furthermore, they can provide trial counsel, guidance during post-trial sentencing, and direction through the appeals process. A skilled DUI attorney in Atlanta can provide invaluable legal assistance at every stage.
Some examples of the way an Atlanta DUI lawyer can help during each stage include:
Immediately After A DUI Arrest in Atlanta
Immediate Counsel: A top-rated DUI lawyer in Atlanta can provide crucial advice on handling initial interrogations and sobriety tests, which can significantly impact the case.
Bail and Release: An experienced attorney can expedite the bail process, aiding in quicker release from custody.
License Retention: Georgia law allows for an administrative license suspension immediately after a DUI arrest. Legal representation can assist in filing an appeal for license retention within the 30-day deadline. You will need to file an ALS appeal swiftly if you hope to keep your driving privileges.
During the DUI Pre-Trial Phase
Evidence Review and Case Evaluation: A DUI lawyer can thoroughly analyze the arrest process, the administration of field sobriety tests, and the functioning of breathalyzers or other testing equipment to identify any procedural errors or malfunctions that could be advantageous to your defense.
Plea Negotiation: Many cases never reach trial because of plea bargains. A skilled Atlanta DUI attorney can negotiate effectively to reduce charges, perhaps from DUI to reckless driving, which carries less severe penalties.
Pre-trial Motions: Your attorney can file motions to suppress evidence or even to dismiss the case if there are sufficient grounds, such as a violation of your constitutional rights.
During A DUI Trial
Expert Testimony: A specialized criminal defense attorney in Atlanta likely has a network of experts, including toxicologists and forensic scientists, whose testimony can debunk the prosecution's claims.
Dismissing Evidence: A top-rated DUI lawyer in Atlanta may be able to have certain evidence thrown out of court. This could include the results of field sobriety tests, DUI breath tests, or DUI blood test results.
Cross-Examination: Skilled questioning of the arresting officers and prosecution witnesses can expose inconsistencies or inaccuracies in their testimonies, casting doubt on the prosecution's case.
Legal Strategy: Utilizing procedural laws and regulations, a skilled criminal defense lawyer in Atlanta can strategically navigate your case through the legal system, optimizing the chances of a favorable outcome.
Post-Trial
Sentencing Advocacy: If convicted, your attorney can argue for lighter sentences or alternative sentencing options, such as community service or DUI school instead of jail time.
Expungement: Under certain conditions, your DUI attorney can help in removing a DUI conviction from your criminal record, aiding in future employment prospects. This is only possible for certain charges and if certain requirements were met through the DUI trial process.
DUI Appeals and Onward
Appellate Expertise: If you wish to appeal, your Atlanta criminal defense lawyer can identify and articulate errors made during the trial for grounds of appeal.
Filing and Briefing: Appellate law has its own set of complex procedural rules and deadlines. Expertise in these areas is crucial for a successful appeal.
Oral Arguments: During the appellate hearing, your Atlanta criminal defense attorney's skill in presenting oral arguments can be decisive in overturning the original verdict.
DUI Arrests in Atlanta, GA
According to the Georgia DDS, The number of DUI arrests in Atlanta has been declining steadily over the past few years. The drastic decrease in 2020 is most likely due to COVID-19, but there was a significant and clear downward trend leading up to 2020.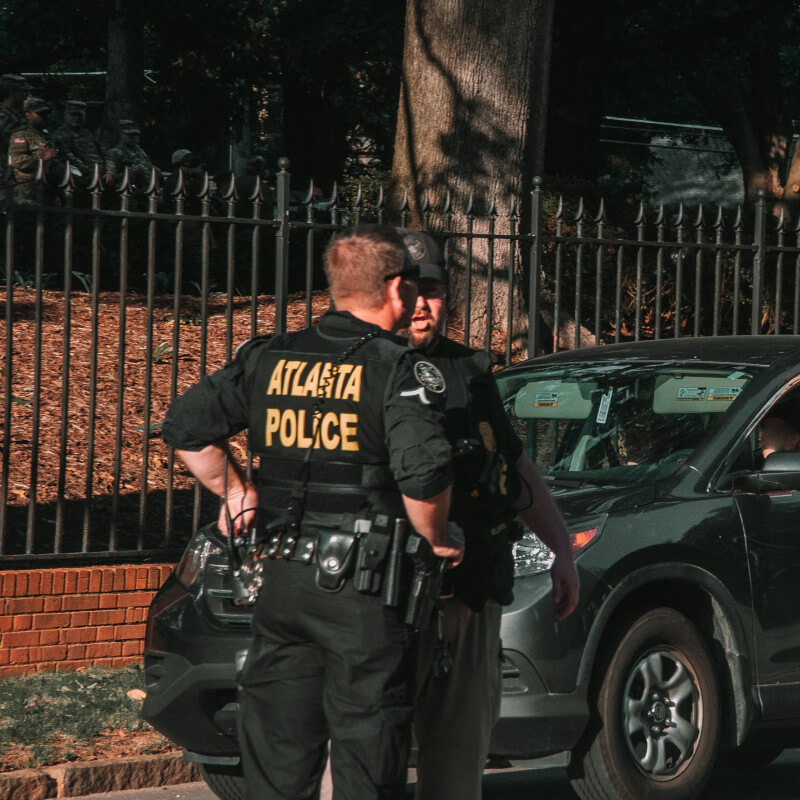 The number of DUI Arrests in the City of Atlanta over the past few years is as follows:
2017: 3,060
2018: 2,390
2019: 1,841
2020: 831
The City of Atlanta is spread across two counties, Fulton and Dekalb. While many other counties make up the Metro Atlanta Area, we are restricting our view to the City of Atlanta.
If you've been arrested for a DUI in Atlanta, then this may not make you feel much better. Regardless, this is good news. Fewer DUIs in Atlanta is a good thing for everyone.
DUI Courthouses in Atlanta
Atlanta is a very large city. While the population of the City of Atlanta is just under 500,000 as of 2021, there is a massive portion of the population that commute into and out of the city each day. As of 2021, the Metro Atlanta Area population is just over 6 million people. Due to this large population, multiple courthouses in Atlanta hear DUI cases.
Some of the DUI courthouses in Atlanta include:
Municipal Court of Atlanta Courthouse
Address
Municipal Court of Atlanta
150 Garnett Street SW
Atlanta, GA 30303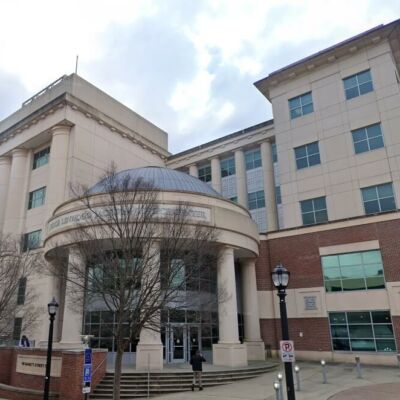 Address
Fulton County Courthouse
136 Pryor Street SW
Atlanta, GA 30303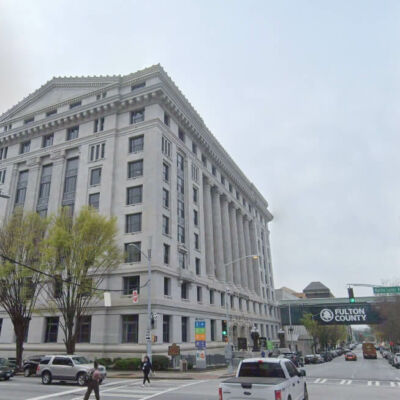 Address
DeKalb County Courthouse
556 N McDonough Street
Decatur, GA 30030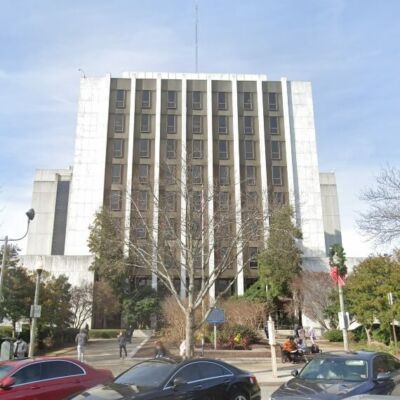 More Georgia DUI Resources
If you need a DUI lawyer in a specific city in Georgia, we also have pages for DUI lawyers in cities across the state of Georgia. Read our helpful and informative articles below to find a DUI lawyer near you. Also, you can call 1-888-839-4384 anytime to schedule a free consultation.