If you were arrested in Gwinnett County for DUI and spent time in the Gwinnett County Jail, your case will typically begin in Gwinnett County Recorders Court. The court is located at 115 Stone Mountain in Lawrenceville, GA. The phone number is (877) 794-0988. Your first court date is called an arraignment where you are required to enter a plea of guilty or not guilty. One of our Gwinnett County DUI lawyers can appear for you – you DO NOT have to be present. This is especially helpful if you can't get off work, or you were in town on business and had to fly out of Hartsfield or the Gwinnett County Airport.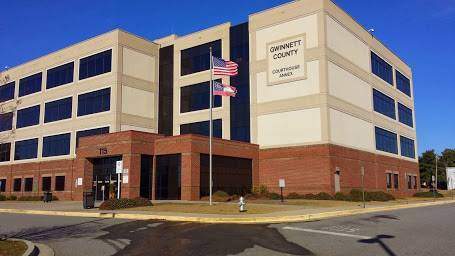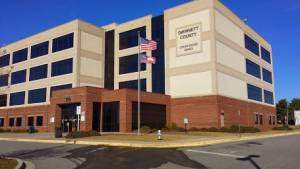 The Gwinnett County police department logs a lot of drunk driving arrests, and this department is one of the most aggressive in the Atlanta area. Assisting these officers is the Georgia State Patrol Nighthawks who monitor the I-85 corridor and I-285.
Chief Judge Michael Greene's court sees a lot of DUI defendants five days a week, and most of them do not retain a private lawyer. Instead they either plead guilty at their arraignment, or petition the court for a public defender.
An arrest is not a conviction™! Even though over 90% of Georgia drunk driving defendants are found guilty, most of these convictions happen because people meekly plead guilty without a fight.
How Your Case Proceeds in Gwinnett County Recorders Court
Recorders Court does not have the jurisdiction to conduct jury trials. If your case reaches the point where you request a trial, you and your attorney will continue the fight in the State Court of Gwinnett County. We will be by your side from day one until final resolution. Of course our main goal is to secure reduced charges or get an outright acquittal. We have done just that in thousands of cases across Georgia in over 30 years of representing relieved clients.
We file pre-trial motions to get copies of evidence the prosecutor plans to present in court, and we work hard to get as much of this evidence dismissed before a jury ever hears or sees it.
Chief Judge Greene, Judge Muise, or Judge Harris are available for a bench trial. A bench trial means that only the judge will hear your case and decide your innocence or guilt. No jury is involved. Your lawyer will recommend the best way to go, jury or bench. Please know that as your case unfolds, our defense strategy will change. This area of criminal law is like a chess match, and what we do next depends on what the prosecutor does next and how the judge rules on our pre-trial motions. Our lawyers have wons thousands of cases and they know how to adjust and attack at every turn.
Your Case May Get Transferred Out of Gwinnett County Recorders Court
Your first court appearance is called an arraignment. This is where you enter a plea of guilty or not guilty of the charges of drunk driving, and possibly other charges like impeding the flow of traffic, hit and run, or excessive speeding. You DO NOT have to appear in person at this arraignment. We will appear for you and enter a not guilty plea. You won't have to miss a day of work or school. Throughout your case we will appear for you at as many court dates as Georgia law allows. If you want to attend any court date, that will be welcomed because it gives you a chance to learn more about the legal proceedings. You can observe what goes on and ask your attorney any questions you have.
We want you to be fully informed about what is happening. A Gwinnett DUI conviction follows you for life, even if this is your only DUI.
The next court date is called a motions hearing. This hearing will not take place in Recorders Court. Your case will be transferred and resolved in the State Court of Gwinnett County. A motions hearing is where your attorney and the prosecutor present their arguments for and against any pre-trial motions filed by your attorney.
Our job is to petition the judge to exclude any police evidence that was obtained illegally. For example, if your arresting officer took too long to read you the Georgia implied consent notice, this may lead to the judge ruling to exclude your breath test readings. The implied consent notice states that since you possess a Georgia driver's license, you implicitly give your consent to have your breath, blood, or urine tested if you are suspected of driving under the influence. We will also file motions to have your case dismissed entirely.
Call us at 1-888-839-4384 anytime day or night, 365 days a year.
Further Reading
To learn more about DUI charges in Gwinett County, Georgia or to find a Gwinnett County DUI Lawyer near you, read through some of our in-depth articles below: