Norcross DUI Lawyer – Duluth DUI Attorney – Top Gwinnett County Law Firms – Buford GA DUI Lawyer
Our veteran Gwinnett County DUI lawyers are in court almost every day, defending residents against serious DUI charges. Most defendants had to spend at least one night in the Gwinnett County Detention Center located at 2900 University Pkwy, Lawrenceville, GA 30043. The Gwinnett County Detention Center phone number is (770) 619-6500. After your traumatic arrest, you were booked into the jail, changed into prison clothes, and marched off to meet your new cellmate. You typically were in a large "pod" with 40 -5 0 other inmates, most whom were in there for more serious crimes. Your immediate action should have been to tell someone on the outside that you were in jail, and that you couldn't show up for work or school the next morning.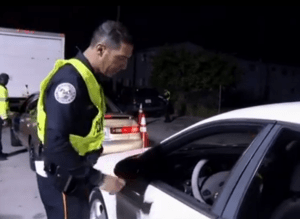 Gwinnett County DUI Jail – Gwinnett County Detention Center
One of your first calls should be to an elite Gwinnett County DUI lawyer who can make calls to your family and your boss. The Gwinnett County Corrections Department cannot recommend a Gwinnett County DUI attorney to you. And you will not have access to the internet to look up a top Gwinnett County law firm. So you should always carry your attorney's phone number in your pocket when you go out to dinner, or have it memorized. Of course, the vast majority of residents do not do this because most people don't plan to be pulled over for suspicion of driving impaired.
Gwinnett County Bail Bonds – Gwinnett County Jail – Top Gwinnett County Law Firms

The Gwinnett County Detention Center posts a list of Gwinnett County bail bond companies that you can choose from to get bailed out of jail. These companies get defendants released from jail around the clock and know the corrections system inside and out. If you are able to reach your lawyer first, he or she can call the bail bond company and arrange for your release. Your Gwinnett DUI lawyer's goal is to get you out of jail and back home as soon as possible. Once home and rested you should immediately begin working with a top Gwinnett County DUI defense attorney to start fighting for a positive outcome in your case. You want to keep your Georgia driver's license and continue to drive on county roadways. But your driver's license can be suspended indefinitely within 10 days of your arrest! A skilled DUI lawyer in Gwinnett County from a top law firm in GA knows how to stop this ALS suspension immediately so you can keep driving and making money.
Norcross DUI Lawyer – Buford DUI Lawyer – Lawrenceville DUI Lawyer – Stone Mountain DUI Lawyer – Duluth DUI Lawyer – Suwanee DUI Lawyer
Our well-known Gwinnett County DUI lawyers successfully defend against the following drunk driving charges: Norcross DUI, Buford DUI, Lawrenceville DUI, Stone Mountain DUI, Duluth DUI, and Suwanee DUI. We have won seemingly hopeless cases in all Gwinnett County courthouses, and no police evidence is too difficult to overcome. If you had a very high blood alcohol content (BAC) on the portable breath test machine, if you failed the field sobriety tests horribly, if you were falling down on the police video and slurred your words, and even if injuries or vehicular homicide occurred, do not give up hope. One of our seasoned attorneys will talk to you about your case and stand by you at every courthouse appearance to fight the state's criminal case. To see more Gwinnett County DUI lawyers, visit TeamDUI.com.



Copyright 2015, by Atlanta DUI lawyer William C. Head, Atlanta, GA. Author of books on DUI law for a quarter of a century.
Further Reading
To learn more about DUI charges in Gwinett County, Georgia or to find a Gwinnett County DUI Lawyer near you, read through some of our in-depth articles below: