Roswell DUI School – Roswell DUI Class
If you are convicted of a Georgia DUI, you may be required to complete a DUI Alcohol or Drug Use Risk Reduction Program, or RRP administered by a Roswell DUI school. A judge is mandated by Georgia state law to impose this 20 hour program as part of your DUI sentencing. Other penalties can include jail time, community service, court fines, loss of your Georgia driver's license, and installation of an ignition interlock device.
To ease the financial burden on convicted Georgia drunk drivers, most schools offer DUI classes all day Saturday and Sunday, and Monday evenings. Saturday and Sunday sessions are 8 hours long, and the Monday evening class is 4 hours. Weekend classes allow you to still go to work and school during the week. A conviction on any of the following criminal charges requires mandatory class attendance: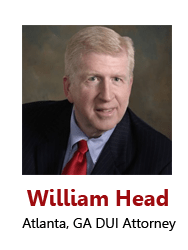 DUI (Driving Under the Influence)
Drug Possession
Underage Possession of Drugs or Alcohol
BUI (Boating Under the Influence)
Other Drug Offenses
Roswell DUI School Costs
You must complete an initial risk assessment before you can begin the DUI course. The assessment consists of 130 questions designed to determine if you feel that alcohol or drugs negatively impact your life. This assessment costs $130, and this non-negotiable fee is set by Georgia state law. Every accredited school charges the same mandated fee.
The 20 hour class fee is $235 non-negotiable. You also must pay another $20 for the course manual. These fees are also standardized by the State of Georgia. So when searching for classes, course fees are not one of the factors you need to consider. You should base your buying decision on how close the school is to your home or office, the availability of public transportation (especially if your driver's license is suspended), and the quality of the instructors.
Should I Complete The Risk Reduction Course Before My Roswell DUI Case Is Decided?
Most good Roswell DUI lawyers will recommend that you attend a driving school and get an RRP course completion certificate before your case goes to trial. Taking this step can show the judge that you are accepting responsibility for driving impaired and that you realize that alcohol or drugs may be a problem for you. As with all decisions that need to be made about your drunk driving case, you have the final say.
One of our seasoned attorneys will study the facts of your pending DUI case, and then recommend if you should go ahead and complete the course. Facts that go into the final decision are if this is your first drunk driving conviction, if you are facing felony or misdemeanor charges, and if you have the financial means to attend classes now. Remember, an impaired driving case and possible conviction can be expensive, so you have to budget accordingly.
To get the stark facts about current Georgia DUI penalties, read through Atlanta DUI lawyer William C. Head's 97 Consequences of a DUI Conviction. It may change your mind about the harsh impact of DUI penalties, and the lifetime of consequences of a drunk driving conviction.
Copyright 2016, by Atlanta DUI lawyer William C. Head, Atlanta, GA. Author of books on DUI law for a quarter of a century.