A Georgia DUI charge is a very serious offense and one that requires an equally serious Alpharetta DUI lawyer by your side in Alpharetta Municipal Court. All GA criminal attorneys have different legal experiences and ways of representing DUI cases. Each attorney holds a State of Georgia Bar license, but their law practices are not always focused on every type of criminal defense case.
Some handle drug crimes, domestic violence cases, or shoplifting charges. Occasionally a DUI case comes their way, and the lawyer tries his or her best to provide a decent defense. This is not who you want!
Our Alpharetta DUI lawyers are fully focused on Georgia DUI defense, and we have spent our entire careers fighting for citizens who find themselves in Alpharetta Municipal Court, Alpharetta City Court, or in Milton Municipal Court. We know the Alpharetta judicial system, we have worked successfully with the judges and prosecutors, and we have earned an impeccable reputation as no-nonsense legal fighters. The Alpharetta Police Department, including special DUI task forces, are dedicated to increasing impaired driving arrests. Judges and prosecutors are under constant pressure to convict drunk drivers. You need to fight power with power to achieve the best possible outcome for your case.
The time and effort a drunk driving attorney puts into defending your Alpharetta DUI or DUI Drugs case can make the difference between guilty or not guilty. Since DUI lawyers and other drunk driving lawyers charge fees for their legal time, years of experience, and legal expertise, expect big differences in legal fee quotes for handling your case.
DrunkDrivingDefense.com is proud to be associated with one of the best criminal law firms in the North Fulton area, Kohn & Yager. Alpharetta DUI Lawyer Cory Yager is a former police officer for the Cobb County Police Department and a police officer for the City of Roswell Police Department. Thanks to his nine years in law enforcement, he understands how law enforcement agents think, and can use that to his client's benefit.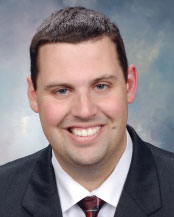 Alpharetta DUI lawyer Lawrence A. Kohn is an experienced criminal defense attorney in Georgia. He received his undergraduate degree from Emory University and his law degree from Georgia State Law School. Mr. Kohn has handled thousands of criminal and DUI cases with successful results, and will handle your case as if you were a family member or a close friend.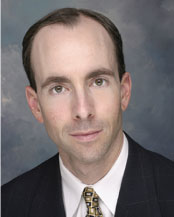 Kohn & Yager, LLC
1001 Cambridge Square
Suite B
Alpharetta, GA 30009
Phone #: (770) 629-9614
Our top Alpharetta law firm's contested cases can take over 35 hours of attorney time, plus additional hours for legal staff, private investigator time, and expert witness time.
An Alpharetta DUI Lawyer Must Be Thorough and Patient
To successfully challenge a DUI arrest in Alpharetta Municipal Court or Fulton County State Court, your North Fulton DUI lawyer must carry out a thorough investigation, review all relevant information, and also draft and file targeted pre-trial motions that can exclude police evidence and discovery requests.
To fully fight against painful DUI penalties, your lawyer almost always represents you in both the administrative courts (for the ALS driver's license suspension) and the criminal courts (either at Alpharetta Traffic Court or in Fulton State Court for a jury trial). The Administrative License Suspension hearing is conducted by the Department Of Driver Services (DDS).
Many Georgia DUI attorneys take on a lot of criminal cases and then just have their clients plead out to a "guilty" disposition. These high-volume average-results firms are fine for clients who either lack the funds to fight a criminal case with a private attorney, or who fail to see how a DUI conviction hurts their job, their family, and their future.
To get the stark facts about current Georgia DUI penalties, read through Atlanta DUI lawyer William C. Head's 97 Consequences of a DUI Conviction. It may change your mind about the harsh impact of DUI penalties, and the lifetime of consequences of a Georgia drunk driving conviction.



Copyright 2016, by William C. Head, Atlanta, GA. Author of books on DUI law for a quarter of a century.