DUI Lawyer Athens GA: Bubba Head, DUI Attorney Near Me
By: Larry Kohn, Georgia Super Lawyer and Law Partner of Bubba Head for 25 years
Athens GA DUI attorney William C. "Bubba" Head has been defending clients in Athens DUI cases since 1976. Back in September of 1970, in his sophomore year at the University of Georgia, he worked part time as a bank teller while attending UGA. This was at First National Bank of Athens (which is now a Truist Bank location).
When he began his law practice, Athens and Clarke County were separate entities. The late Buddy Milner was President of the 1st National Bank and Ed Scarborough, a Madison County resident, was Bubba's direct boss.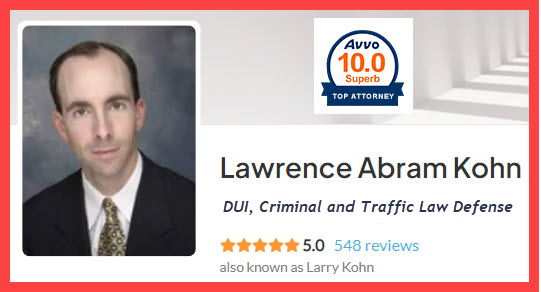 Leonard Postero (a/k/a Leonard Post Toasties) had a fantastic sports radio program going every Friday in Fall, and people like Frank Sinkwich, Bill Hartman, Zippy Morocco, Tom Nash, Champ Bailey, Fran Tarkenton, Herschel Walker, David Pollack, Jake Scott, and former Athenian and UGA QB Andy Johnson (future NFL player) roamed the streets of Athens.
Fewer than half the number of today's Athens law firms were operating back in 2023. The Classic City has become a magnet for real estate law, personal injury lawyers, criminal defense attorneys and has several very good DUI attorneys near me.
Most legal professionals were located within 2 miles of the Athens GA Courthouse 45 years ago, including Bubba's 4 various office locations. Athens GA attorneys from about a dozen criminal defense practices are marketing themselves as DUI law firms near me in Clarke County (and now as far out as Oconee County), offering to defend clients in the Athens Clarke County Courts.
After law school, the Athens DUI attorney began practicing at 220 Prince Avenue with the late Denny Galis, along with John Timmons and fellow 1976 UGA law grad Johnny Andrews. Bubba and Johnny were both graduates of Columbus High School, in Columbus GA, class of 1969.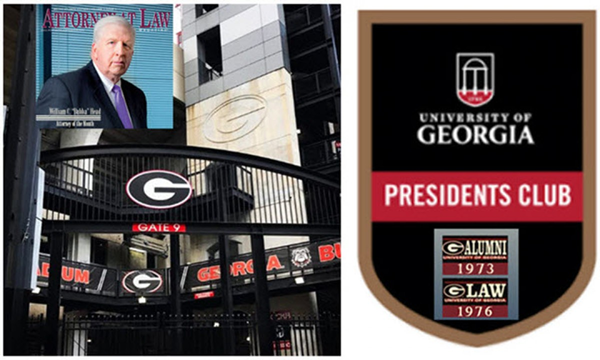 Since 1976, Athens GA DUI lawyer Bubba Head has handled both misdemeanor and felony cases in various courts within Athens-Clarke County. These cases include DUI-drugs and DUI-alcohol prosecutions. More recently, he has handled cases dealing with felony charges (serious injury by vehicle) in Athens-Clarke County Superior Court and a man facing an 8th DUI offense, if convicted.
When he first began in the late 1970s, Judge Grady Pittard was the Judge. Judge Pierre Boulogne was over in the Municipal Court in the 1970s. Later, the assistant solicitor (and former Clarke County Police Chief) Kent Lawrence became the State Court judge.
How Can an Athens Attorney Beat the Chemical Test Results and the Field Sobriety Testing?
Facing DUI charges? Plus, you have a Breath Test Reading over the Limit? The news blurb set forth below is from a high-profile Athens DUI case that the late Kent Lawrence presided over. Interestingly, after this law officer (who accompanied Mr. Head's client to work) was subpoenaed to testify against the Intoximeter 3000 manufacturer in courts as far away as Alaska. ( Intoximeters, Inc. was the Georgia breath testing device manufacturer in the 1980s).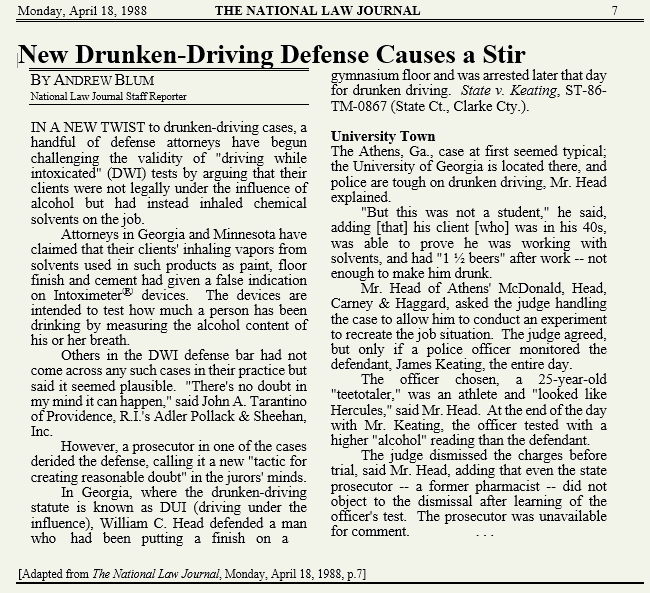 Few (if any) Athens GA attorneys have tried more cases than William Head. Many current Athens GA lawyers have tried many cases, including some of his former law partners.
Fifteen years after this article. Bubba was named the best DUI lawyer in America by the members of NCDD.com. Today, in 2023, his firm covers all of the State of Georgia, including Athens-Clarke County.
His other attorneys are Partner Larry Kohn, the author of this article, ex-police officer Cory Yager, also a Partner and our newest addition, Lance Patrick, a former probation officer who handled thousands of revocation proceedings before going to Emory Law School, and then prosecting for the better part of 6 years, before joining out criminal law attorneys.
Seeking an Athens DUI Lawyer near me to Fight a Clarke County Case?
Arrested for DUI Athens, GA. Most Athens-Clarke County misdemeanor arrests will start the arraignment process in the Municipal Court of Athens-Clarke County, GA. Due to what is at stake with any DUI charge (a permanent criminal record that cannot be expunged — ever) the goal is to avoid a DUI conviction.
Comparing Athens Georgia DUI lawyers. Over 90% of Mr. Head's trials were jury trials, when a reduction of charges did not settle a pending case. Some of these cases, fortunately, are resolved at the pre-trial motion hearing stage, when a Constitutional violation causes the criminal charges to be tossed out.

A knowledgeable DUI attorney in Athens, GA who challenges DUI arrests at trial usually must move the case from Athens-Clarke County Municipal Court to the State Court of Athens-Clarke County for a trial by jury. This is because the Municipal Court Athens GA cannot offer jury trials, which is usually where trial victories are found.
Athens-Clarke County State Court is in the same government building located at 325 E. Washington St, Athens, GA 30601. The Municipal Court is on the ground level where people clear the security station.
Athens-Clarke State Court proceedings are held on the 4th floor (small courtroom) and 5th floor (larger jury trial courtroom). The phone number for the Municipal Court is (706) 613-3690.
An Athens GA DUI Lawyer Handles Both Your Criminal and Civil Hearings
The criminal defense attorney can represent you in both criminal court and administrative license suspension hearings. The ALS hearings take place at the Council Chambers in Athens-Clarke City Hall, near the county courthouse.
The ALS hearing is scheduled separately by a judge from the Office of State Administrative Hearings (O.S.A.H.), based out of Atlanta. This is an entirely different non-criminal license action, different from the criminal charges made by Athens-Clarke Police, the Georgia State Patrol, or UGA Police.
Athens-Clarke County Probation Office
If you plead guilty to an impaired driving charge or are found guilty, probation with the Athens probation office is required for every DUI conviction. This probation must be served for the full 12 months, deducting any days that the person is sentenced to jail time.
Georgia DUI law has mandated 12 months of probation for all misdemeanor DUI cases (first-offense DUI, second-offense DUI, or third-offense DUI within a 10-year period). Currently, a fourth DUI offense within 10 years in Georgia is a felony DUI, with up to 5 years of probation.
Athens-Clarke County Probation supervises misdemeanor DUI probationers. Their office in the courthouse is on the same level as the Municipal Court. This is where probationers provide a photo and personal information after their court case is finalized.
DUI Lawyers in Athens, GA
DUI Lawyers in Athens, GA know Bubba Head, and his unyielding reputation for fighting and winning many challenging driving under the influence cases. Most of the Athens area attorneys have purchased the book on Georgia DUI laws if they handled DUI defense, since it is the second largest selling Georgia law book that Thomson-Reuters publishes.
He has been trying DUI cases in Athens for almost five decades. Victories in cases with blood test results and following a motor vehicle accident have been obtained. Call Athens, GA DUI lawyer Bubba Head, attorney Athens Georgia at 1-888-839-4384.

He has been Board-Certified in DUI Defense since 2000, after the American Bar Association approved this sub-specialty of criminal defense for its own Board-Certification process. He and two of his law partners (the author of this article and Cory Yager) now are co-authors of "The Georgia DUI Trial Practice Manual," published by the world's largest legal book publisher, Thomson-Reuters.
Copyright 2023 Athens GA DUI Lawyer William C. "Bubba" Head