Jacksonville, Florida DUI Lawyers
Getting a DUI charge in Jacksonville, FL is a severe legal offense with potentially life-changing repercussions. Getting a DUI lawyer in Jacksonville can help prevent a DUI conviction. DUI offenses carry serious consequences in the criminal justice system, particularly when they result in harm, death, or occur repeatedly.
Getting a DUI conviction will result in a criminal record. This can make it difficult for you to find employment. It can also make it challenging to secure housing and may hinder your ability to travel internationally. Hiring a top DUI lawyer in Jacksonville can help you win your DUI case and keep your driving privileges.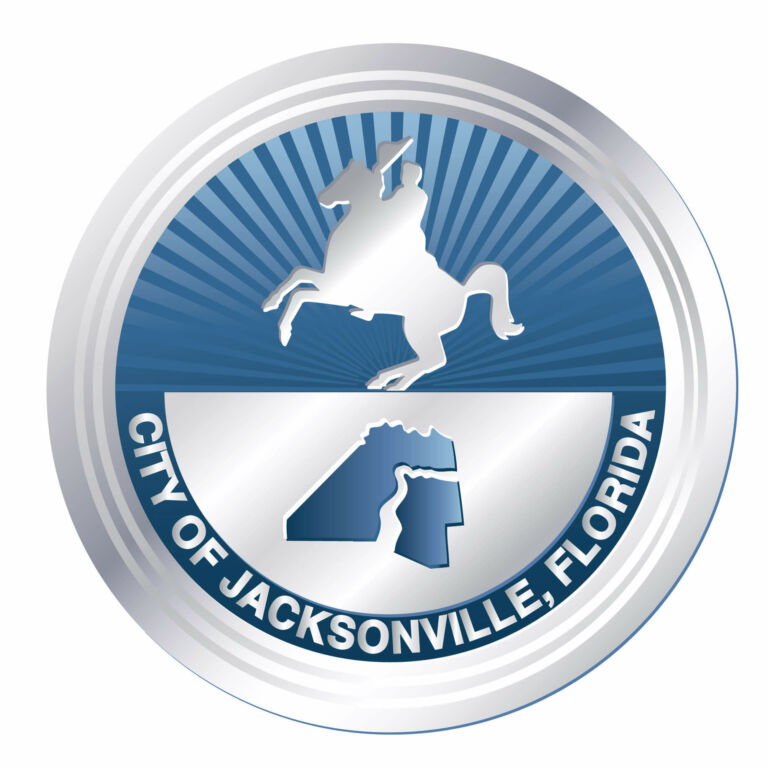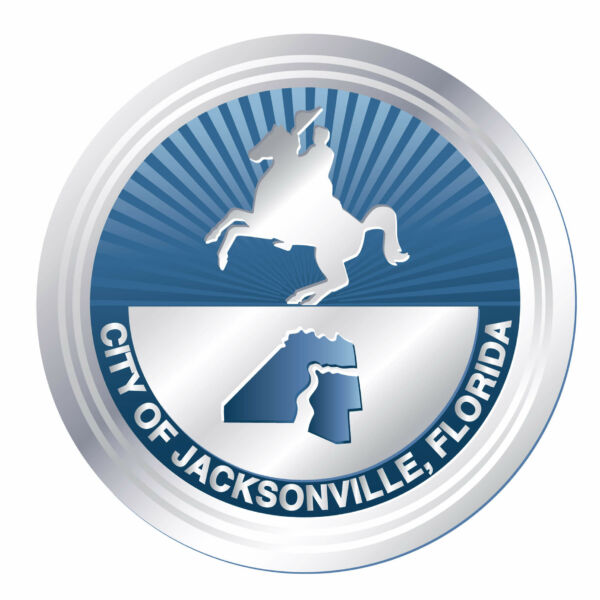 Finding A DUI Lawyer in Jacksonville
The police arrested you for a DUI in Jacksonville. Finding one of the best DUI attorneys in Jacksonville is absolutely the first thing you should do. There are a few things to look for when you begin to search for your Jacksonville DUI lawyer. Membership in professional legal organizations is one big thing to look for. Some of these professional DUI law organizations in Jacksonville include:
The top DUI lawyers in Jacksonville have an intricate understanding of the local DUI laws. They ensure that they consider every aspect of the law when building your defense, thanks to their expertise. Experience with Jacksonville courts, judges, and prosecutors can prove advantageous. An attorney who knows the local landscape can anticipate the strategies of the prosecution and counteract them effectively.
How A Jacksonville DUI Lawyer Can Help
The best Jacksonville DUI attorneys make sure to protect your rights every step of the way. They will ensure that you receive a fair trial and that they do not use any evidence obtained illegally against you.
A DUI lawyer in Jacksonville is most effective when hired right after a DUI arrest. This way, they can walk with you through the entire process and guide your case. Some of the ways a Jacksonville DUI lawyer can help include:
Immediately After A DUI Arrest in Jacksonville
The moments following an arrest can be confusing. A DUI lawyer in Jacksonville can advise you on what to say to the police to avoid admitting guilt for a driving under the influence charge.
Immediately after a DUI arrest in Jacksonville, FL, securing a competent DUI lawyer can be pivotal for several reasons. First off, you have 10 days from the time of your DUI arrest to request an Administrative License Suspension review hearing. This will give you the chance to make a case to keep your license. A Jacksonville DUI lawyer can walk you through the ALS review hearing and help you keep your license.
A lawyer helps you understand the charges, consequences, and legal steps, giving clarity during a difficult time. A DUI lawyer in Jacksonville with experience can evaluate the strengths and weaknesses of your case. This evaluation will provide you with an initial understanding of potential defense strategies.
Pre-Trial
The best Jacksonville DUI lawyers don't just rely on police reports. They conduct their investigations, often uncovering evidence or inconsistencies that can be pivotal for your defense. If going to trial is not the best option, a top DUI lawyer in Jacksonville has the ability to negotiate with prosecutors. This negotiation can lead to reduced charges, lesser penalties, or alternative sentencing options.
Not every person charged with a DUI is guilty of drunk driving. Good drunk driving defense lawyers actively protect your rights during the process. They make sure you have a fair trial and prevent the use of illegally obtained evidence against you.
During Trial
During a DUI trial in Jacksonville, a top DUI lawyer's assistance is invaluable for multiple reasons. Your DUI lawyer in Jacksonville will carefully use evidence like videos, witness statements, and expert opinions to help your defense. A skilled DUI lawyer will develop a customized defense strategy. They will question the evidence and arrest methods, aiming to weaken the prosecution's case.
The lawyer will carefully examine the prosecution's witnesses. They will look for any errors in their statements or the arrest process. These mistakes could potentially weaken the prosecution's argument. Specifically, you can challenge and invalidate the results of field sobriety tests, DUI breath tests, and DUI blood tests.
An experienced DUI lawyer in Jacksonville knows Florida's DUI laws and court procedures. They will make sure your trial is fair and handle any legal issues quickly. If the trial's outcome is uncertain, the lawyer can negotiate plea bargains with the prosecution. These negotiations may result in reduced charges or a shorter sentence. In essence, during a DUI trial, a Jacksonville lawyer becomes your advocate, defender, and guide, aiming to secure the best possible outcome for your case.
After Trial
After a DUI trial in Jacksonville, FL, the assistance of a knowledgeable DUI lawyer remains critical. Legal consequences from a DUI might extend beyond the trial. A DUI lawyer offers continued counsel, ensuring you're equipped to address subsequent legal challenges.
If you receive a drunk driving conviction, your drunk driving defense lawyer can advocate for a more lenient sentence. They can emphasize factors like your personal history, remorse, or willingness to attend rehabilitation programs.
Even if you face conviction, you have many options to avoid jail. The Duval County Adult Drug Court Program is one such option. This type of program is an option instead of going to jail. It is a type of accountability court, and even though "drugs" is in the name it also includes alcohol-related charges.
Appeals and Onward
Even if a court convicts you of a DUI, you still possess rights. If you think the trial was unfair or your rights were violated, your drunk driving defense lawyer can help you appeal the decision. They can try to get the verdict changed or the punishment reduced.
A Jacksonville DUI lawyer can negotiate terms of probation, ensuring they are fair and feasible. They can also recommend and liaise with rehabilitation programs, showcasing your commitment to rehabilitation.
After conviction, authorities often suspend driving privileges. Your Jacksonville DUI attorney can guide you through the process of license reinstatement. They can help ensure you meet all the necessary requirements, such as the installation of an ignition interlock device. After the trial, a DUI lawyer in Jacksonville helps reduce the negative consequences of a DUI conviction.
DUI Arrests in Jacksonville
Jacksonville has seen a consistent stream of DUI arrests in recent years. According to the Florida Department of Law Enforcement, there were 1,604 DUI arrests in Duval County in 2020. This is slightly down from the 1,797 DUI arrests in Duval County in 2019.
Such high numbers signify two critical things. First, law enforcement in Jacksonville is on high alert regarding DUI offenses, often operating under a no-tolerance policy. Jacksonville courts have a lot of DUI cases, so defendants need experienced lawyers to have a fair chance. Although COVID certainly played a role in this decrease, authorities have not yet released more recent figures.
Law enforcement tactics, community awareness, and social trends influence DUI arrests in Jacksonville, just like in other cities across the state of Florida. To know the recent DUI arrest trends, we need current data sources. It's important to understand the complex nature of these trends. Anyone interested in the precise rates and patterns is advised to consult more recent figures from the Jacksonville Sheriff's Office or the Florida Department of Highway Safety and Motor Vehicles.
Jacksonville DUI Courthouses
Going to court for a DUI in Jacksonville can be a hassle. Even so, there are several courthouses across Jacksonville that see DUI cases. Below, we have listed most of the courthouses in Jacksonville that hear DUI cases. These can include DUI arraignments, DUI Jury trials, and DUI bench trials. Depending on what you and your Jacksonville DUI lawyer decide to do, you may have one of these types of DUI trials.
Address
Downtown Jacksonville Courthouse
501 W Adams St
Jacksonville, FL 32202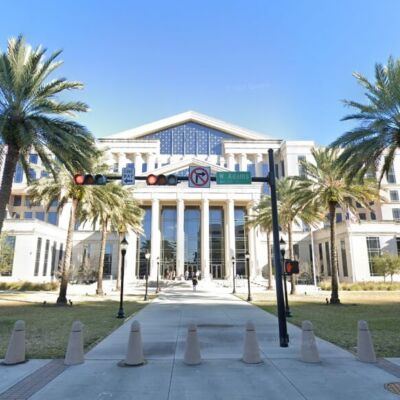 Address
Robert M. Foster Justice Center
76347 Veterans Way
Yulee, FL 32097
Address
Clay County Courthouse
825 North Orange Ave
Green Cove Springs, FL 32043
More Resources
If you didn't need a DUI lawyer in Jacksonville, we have pages for DUI lawyers near Jacksonville as well. Read through some of our helpful and informative articles below to find a DUI lawyer near you.