How Much Does a DUI Cost?
DUI Cost – Out-of-Pocket Costs If Convicted
Related Topics: DUI Lawyer Cost; DUI Penalties; DUI Consequences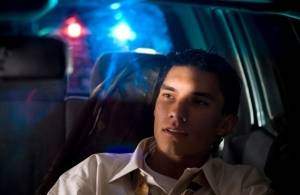 Many potential clients ask us, "What does a DUI cost?" The total cost of a DUI has risen significantly in the last two decades due to fines and surcharges being increased by State legislatures. Adding on an assessment or surcharge to a DUI conviction helps raise more taxes for the State government.
Other pages of this website cover attorney fees, the long-term impact of a DUI conviction, and possible lost opportunity costs of DUI. But some immediate DUI cost items for any DUI include:
Fines, assessments, and surcharges as high as $10,000
License reinstatements costs
Possible restitution for property damage or medical bills
Unpaid time off from work when you are in court or in jail
Airline flight or mileage costs if your arrest was in another state
Tuition fees for DUI classes
Ignition Interlock Device installation and monthly monitoring fees
Time and transportation costs to get to and from community service (taxi, Uber™, family member)
Much higher car insurance rates (varies depending on State laws)
Public transportation fares if you lose your driver's license
A DUI conviction will be a hardship for many years. You will have to tell future employers about your DUI. Certain colleges can deny admissions because of a DUI. Most major car rental companies will not rent a car to you, which is an embarrassing situation to explain to your boss or HR department. You may be put on DUI probation and have to pay a monthly probation supervision fee. You will have to pay a driver's license reinstatement fee. To learn the full cost of a DUI, read through veteran Atlanta DUI lawyer William C. Head's "97 Consequences of a DUI Conviction." It may surprise you how many DUI penalties and DUI consequences can come your way.
Call one of our top DUI lawyers anytime day or night at 1-888-839-4384 and discuss your many options. Or email Mr. Head at wchead@teamdui.com to get the contact information for a top DWI-DUI lawyer in your court location. Your first consultation is free, and you will learn a lot more about the quality of your DUI arrest, your possible defenses, your chances to obtain a possible reduction to reckless driving, and many more proven ways to fight your DUI case.