Navigating the legal maze following an OVI arrest in Columbus, Ohio is a complex task that necessitates specialized knowledge. Experienced OVI lawyers in Columbus can be critical in protecting your rights and building a strong defense at each stage of the OVI trial process.
Facing an OVI charge without expert legal advice can lead to severe consequences. These may include hefty fines, jail time, and a tarnished driving record. A skilled OVI lawyer in Columbus, Ohio can guide you through the difficult legal process. With the help of an OVI law firm, you will have guidance from the immediate aftermath of an arrest to appeals and beyond.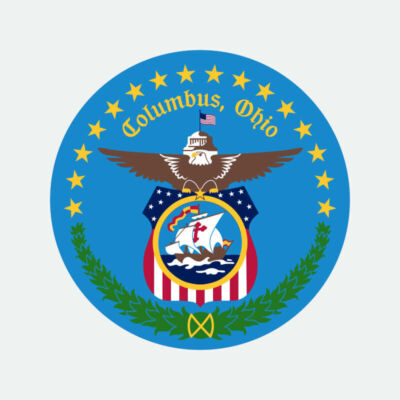 In Columbus, Ohio, as in the rest of the state, the term "OVI" is used to describe what is commonly referred to in many other U.S. jurisdictions as "DUI". While these terms are often used interchangeably, it's important to note that Ohio law specifically refers to the offense as OVI, and it has its own particular set of legal definitions, implications, and penalties.
The term OVI is the legally accurate description for offenses involving impaired driving, whether by alcohol, drugs, or a combination. The term is broader than DUI, both in the kinds of substances and the types of vehicles it covers. Both terms involve serious legal ramifications, but understanding the Ohio-specific terminology and legislation surrounding OVI can be crucial when dealing with such an offense.
OVI in Columbus
The Ohio Revised Code § 4511.19 defines OVI as operating any vehicle under the influence of alcohol, a controlled substance, or a combination of both. The "vehicle" term is broad, encompassing not just automobiles but also other forms of transportation like bicycles and horse-drawn carriages.
Ohio has specific Blood Alcohol Content (BAC) thresholds for OVI:
Adults aged 21 and over: Lega limit BAC of 0.08% or higher
Minors under 21: Legal limit BAC of 0.02% or higher
OVI includes a broader spectrum of substances and vehicles. You can be charged with OVI for operating various types of vehicles while impaired by alcohol, drugs, or a mix of both. The term is more encompassing and aligned with Ohio's specific legal definitions and standards.
DUI in Columbus
The term Ohio DUI (Driving Under the Influence) is not explicitly used in the state's legal code but is more universal across the United States. DUI typically refers to operating a "motor vehicle" while impaired, and unlike Ohio's broad definition of a "vehicle," the term "motor vehicle" generally excludes non-motorized forms of transportation.
DUI DWI is often limited to the operation of a motor vehicle while under the influence of alcohol or drugs. In jurisdictions where DUI is the legal term, non-motorized forms of transport like bicycles might not be included in the definition.
Both DUI/OVI charges often include field sobriety tests, breathalyzer tests, or blood tests to determine the level of impairment. Ohio's OVI statutes also consider the "implied consent" law, which means that by operating a vehicle, you implicitly consent to a chemical test to determine impairment. Refusal can lead to an automatic license suspension.
Finding an OVI Lawyer in Columbus
If you've been arrested for an OVI in Columbus, finding a top-rated OVI attorney in Columbus is your next step. Where can I find an OVI attorney in Columbus?
One of the best places to begin your search is professional law associations in Columbus. These are organizations made up of lawyers in Columbus and their law offices. This is a great place to begin searching for the best Columbus OVI lawyer for you.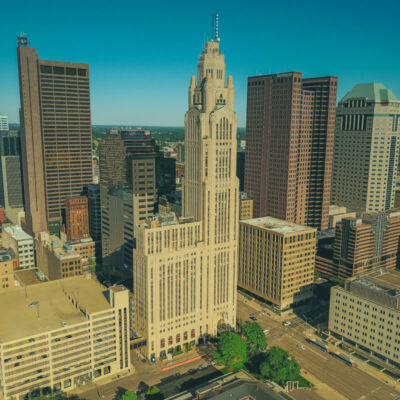 Some of the professional law associations in Columbus include:
Columbus Bar Association
Fairfield County Bar Association
Ohio Association of Criminal Defense Lawyers
John Mercer Langston Bar Association
Legal Aid Society of Columbus
Ohio State Legal Services Association
Keep in mind that membership in one of these organizations does not guarantee a lawyer's skill. This is simply a starting point. Use your own discernment and discretion when searching for the best OVI lawyer in Columbus for your particular case.
How A Columbus OVI Lawyer Can Help
An OVI arrest is a very difficult experience to navigate, even in the best of circumstances. Finding a top-rated OVI attorney in Columbus can make this process significantly easier. Their expertise at each stage can be pivotal in achieving the most favorable outcome possible.
Some of the ways a Columbus OVI attorney can help include:
Immediately After an OVI Arrest in Columbus
Your Columbus criminal defense attorney can provide invaluable advice on how to interact with Columbus law enforcement officials and whether or not to undergo chemical tests. They can also ensure that your constitutional rights, like your Miranda rights, are respected. An attorney can aid in expedited bail proceedings, which can be critical in minimizing time spent in custody.
An administrative license suspension (ALS) often happens automatically after an OVI arrest. You only have 30 days from the date of your arrest to file an ALS appeal to keep your driver's license. An OVI attorney can represent you at the ALS hearing, providing you a chance to get your driving privileges restored or negotiate limited driving privileges.
During the Pretrial Phase
An experienced Columbus OVI lawyer attorney will meticulously examine all evidence, including standardized field sobriety test records, police reports, and the procedures followed during the arrest, for inaccuracies or unlawful practices. An OVI attorney in Columbus may file pre-trial motions to suppress evidence or dismiss charges, often based on technicalities like improper police stops or improperly administered alcohol breath tests.
If appropriate, your attorney can negotiate a plea deal to lesser charges like a "wet reckless" or even a non-alcohol-related offense such as reckless driving. Both of these charges usually carry lighter penalties than an OVI conviction.
Gathering expert witnesses like forensic toxicologists may help to challenge the accuracy of chemical tests or question the reliability of the equipment used.
During An OVI Trial
A Columbus OVI lawyer can help during the jury selection process as well. They can help identify jury members likely to be sympathetic to your case, a skill honed by experience.
Opening and closing statements to the court can set the stage and conclude your defense, respectively. A skilled criminal defense lawyer in Columbus knows how to craft these statements to favorably present your case. Your attorney can also cross-examine prosecution witnesses to identify inconsistencies or biases, which can be crucial in establishing reasonable doubt.
A strong defense may include challenging the arrest's legality, the sobriety test's administration, or the chemical test results. Just as in the pre-trial phase, expert witnesses can be called to testify on your behalf, further fortifying your defense. A top-rated OVI defense attorney will have the experience necessary to present your case from the best possible perspective.
After the OVI Trial
Depending on the outcome of the trial, an OVI attorney in Columbus can help with sealing your OVI records, thus mitigating long-term impacts. Only certain cases may be eligible for sealing, so this depends on the specific charges and the outcome of the case.
If convicted, an OVI lawyer can argue for lenient sentences or alternative sentencing options like rehabilitation programs or community service. If there are grounds for appeal, your attorney can start the process immediately after the conviction, ensuring that deadlines are met.
OVI Appeals and Onward
If you received an OVI conviction, all is not lost. Appealing the OVI conviction is possible and specialized knowledge of appellate law is essential, as appeals focus on legal errors made during the trial. An experienced Columbus OVI attorney can craft compelling legal arguments for the appellate court.
Even if an OVI appeal is not successful, an OVI attorney in Columbus can still be helpful. An OVI conviction can have long-lasting effects, like increased insurance premiums. An attorney can advise on how to navigate these complicated issues.
OVI Arrests in Columbus, Ohio
The State of Ohio keeps very detailed records of crime throughout the state. In particular, crimes related to drugs and alcohol are meticulously tracked. Thanks to this, we have a very detailed picture of OVI arrests in Columbus and Central Ohio.
According to Ohio State Highway Patrol, the number of OVI arrests in Columbus Ohio during 2022 is as follows:
Delaware County: 261 OVI arrests
Fairfield County: 336 OVI arrests
Franklin County: 511 OVI arrests
Between the three counties that make up the City of Columbus, there were 1,108 total OVI arrests in 2022. So far in 2023, the rate of OVI arrests is almost identical. There are 2 fewer OVI arrests in 2023 year to date when compared to 2022.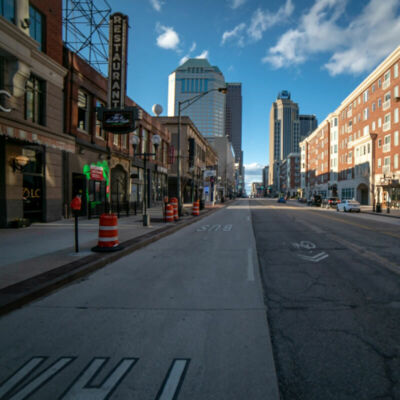 OVI Courthouses in Columbus, Ohio
As of 2021, the City of Columbus had just over 906,000 residents. With almost one million residents, there are multiple courthouses that hear OVI cases in Columbus.
Some of these OVI courthouses include:
Franklin County Municipal Courthouse
Address
Franklin County Municipal Court
375 S. High Street
Columbus, Ohio 43215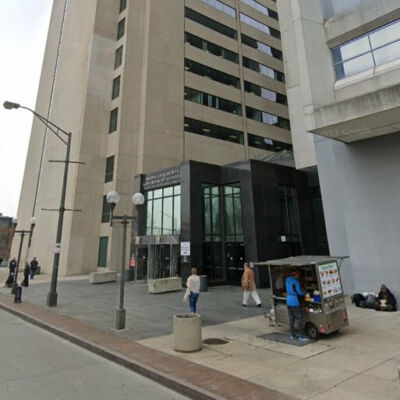 Delaware County Municipal Courthouse
Address
Delaware County Municipal Court
70 N Union Street
Delaware, OH 43015
Fairfield County Municipal Courthouse
Address
Fairfield County Municipal Court
136 W Main Street
Lancaster, OH 43130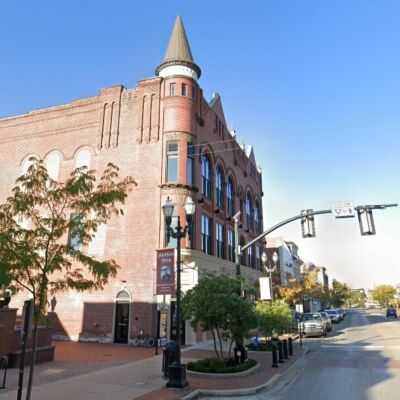 If you need an OVI lawyer in a specific city in Ohio, we also have pages for OVI lawyers in cities across the state of Ohio. Read our helpful and informative articles below to find an OVI lawyer near you. Also, you can call 1-888-839-4384 anytime to schedule a free consultation.