Honolulu, Hawaii DUI Lawyers
If you've been arrested for a DUI in Honolulu, then finding a top-rated DUI lawyer in Honolulu is critical. Honolulu DUI lawyers know Hawaii's legal system, local traffic laws, and defenses for DUI, DWI, and OVUII charges. They understand how to challenge evidence and navigate the legal process.
The top Honolulu DUI lawyers can evaluate the validity of a drunk driving arrest, testing procedures, and other evidence. This can help you keep driving, maintain a clean criminal record, and save you both time and money.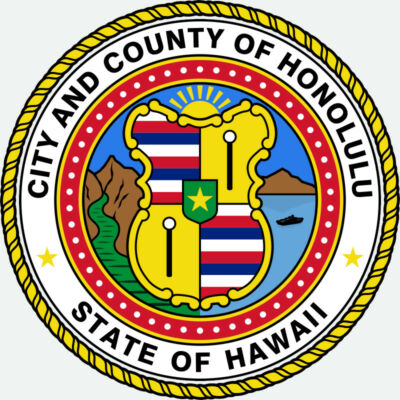 What's The Difference Between OVUII and DUI?
Operating a Vehicle Under the Influence of an Intoxicant (OVUII) is a term specific to Hawaii. OVUII is synonymous with the more commonly used term DUI (Driving Under the Influence). Both refer to the criminal act of operating a vehicle while impaired by alcohol, drugs, or other intoxicants.
Both terms have the same legal implications, but the specific term reflects Hawaii's legal code. That being said, many people in Honolulu refer to OVUII or OVI as a DUI.
Finding A DUI Lawyer in Honolulu
Getting arrested for a DUI in Honolulu is really inconvenient and expensive. Finding a top-rated DUI lawyer in Honolulu with years of experience can put your mind at ease.
The next question is how do I find a top-rated DUI attorney in Honolulu? One of the first things to look for is membership in professional law associations. This can indicate a lawyer is in good standing within the Honolulu legal community and is well respected.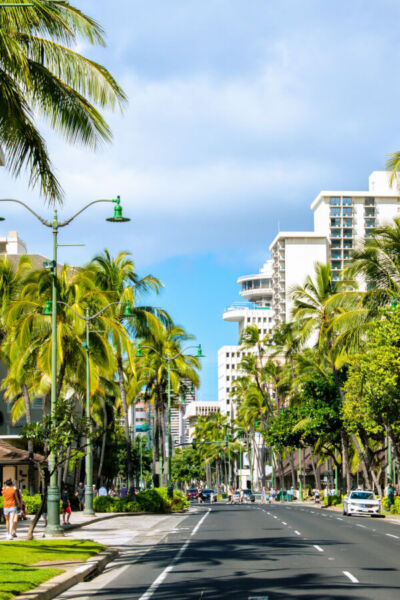 Some professional law associations in Honolulu include:
There are a lot of choices when you are searching for a DUI lawyer. Just because someone says they are the best does not mean this is true. Be skeptical when looking for a DUI lawyer in Honolulu.
Just because a Honolulu DUI lawyer belongs to one of these groups does not mean they are a top-rated lawyer. Many top-rated DUI lawyers in Honolulu belong to professional law associations.
How A Honolulu DUI Lawyer Can Help
The multifaceted role of a DUI lawyer in Honolulu covers the entire spectrum of the legal process. This includes from the moment of arrest through post-trial considerations. The benefits of engaging legal expertise immediately are clear and carry through every stage of the legal journey.
A Honolulu DUI lawyer's support, expertise, and advocacy can mean the difference between conviction and acquittal. It can make the difference between severe penalties and mitigated consequences.
They are not merely defenders in court but guides, strategists, negotiators, and advocates. They can play an essential role in the Honolulu legal system's complexity. The sooner you hire a top-rated DUI lawyer in Honolulu, the better off you will be.
Some of the ways a Honolulu DUI lawyer can help throughout the legal process include:
Immediately After A DUI Arrest in Honolulu
Understanding your rights and obligations is critical at this early stage. A Honolulu DUI lawyer can provide immediate legal advice on what to do. This can include how to respond to questioning, alcohol tests, drug tests, and other law enforcement interactions.
If bail is required, a Honolulu criminal defense attorney can assist in securing release. They can also help you navigate the bail process, and ensure that it is set at a reasonable level.
Early engagement with a DUI law firm in Honolulu allows for swift analysis of the arrest's circumstances. This can aid in identifying critical issues that may affect the case's direction. This can give you a head start on planning your DUI defense.
Additionally, you have 8 days from the time of your DUI arrest to file an appeal the Administrative Driver's License Revocation. This is a mandatory license suspension that occurs for every alcohol or drug-related DUI arrest. Your Honolulu DUI attorney can guide you through the ADLR appeals process.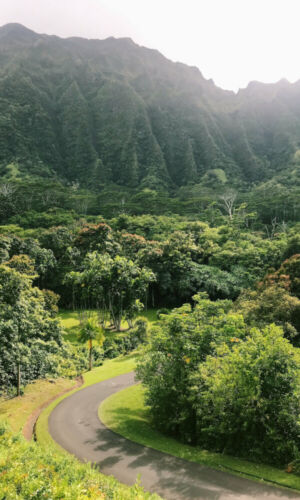 Pre-Trial
If your DUI case goes to trial, a top-rated Honolulu DUI lawyer will prepare a strong DUI defense. This is effective whether you are having a DUI jury trial or a DUI bench trial. A criminal defense lawyer will investigate the case, gather evidence, interview witnesses, and assess the police procedures and chemical testing involved.
Filing pre-trial motions to suppress evidence or dismiss charges can be an effective strategy. Expert legal representation is essential to identifying and pursuing these opportunities. A skilled Honolulu DUI lawyer can also negotiate with the prosecutor to reduce charges or agree to a lesser penalty. This requires a deep understanding of Honolulu law, the specific case, and negotiation skills.
During Trial
Crafting a robust defense requires understanding the law, the evidence, the prosecution's likely approach, and the local court's practices. A seasoned DUI lawyer in Honolulu will build a strategy around these elements.
Challenging the prosecution's evidence is a particularly effective strategy. A skilled criminal defense attorney will be able to question the admissibility of the evidence used against you. This can include field sobriety tests, DUI breath tests, DUI blood tests, and more. While these tests may seem rock solid, there are a variety of ways to erode their validity as evidence.
Presenting a compelling case in court is an art. From opening statements to cross-examination of witnesses to closing arguments, a Honolulu DUI lawyer guides the case through the legal battleground. Questioning the validity of the arrest, the procedures followed, and the accuracy of chemical tests requires deep legal and technical expertise.
After Trial
If convicted, a Honolulu DUI attorney will advocate for a favorable sentence, presenting mitigating factors and working to minimize penalties. Honolulu offers a DWI Court Program instead of most penalties. Your criminal defense attorney can help you enter this program.
If sentenced to probation, understanding and complying with probation terms or other post-conviction requirements can be complex. A Honolulu DUI lawyer will provide ongoing guidance. A DUI conviction often impacts driving privileges. Skilled legal assistance is valuable in navigating the restoration process.
In Hawaii, you will need to have an ignition interlock device installed to have your license reinstated. A Honolulu criminal defense attorney can help you navigate the ignition interlock device process.
Appeals and Onward
If you are convicted of a DUI in Honolulu, an appeal may be in your best interest. Identifying grounds for appeal and crafting an appellate strategy requires specialized legal analysis. A top-rated DUI lawyer in Honolulu will understand what issues may be appealed.
They can file the appeal and present your appeal effectively. The appeals process involves specific procedures, deadlines, and legal arguments. Navigating this stage requires a seasoned DUI lawyer with experience in appellate practice.
Depending on the case's outcome and other legal factors, it may be possible to have the record expunged or sealed. In Hawaii, you may have a DUI conviction expunged from your record if you were under 21.  A DUI lawyer can guide you through this process, protecting your record.
Legal obligations or impacts may continue long after the case is closed. Continued legal support helps ensure compliance and may address issues that arise later.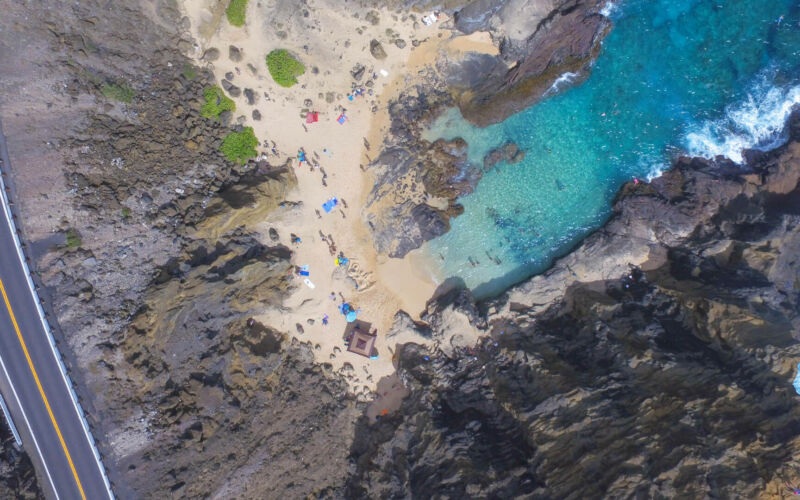 2011: 4,034 DUI Arrests
2012: 4,803 DUI Arrests
2013: 4,539 DUI Arrests
2014: 4,531 DUI Arrests
2015: 4,496 DUI Arrests
2016: 3,973 DUI Arrests
2017: 3,906 DUI Arrests
2018: 3,652 DUI Arrests
2019: 3,511 DUI Arrests
2020: 1,897 DUI Arrests
In the years since 2020, DUI arrests have begun to increase again. Official DUI arrest numbers for 2021 and 2022 are not available to the public for free at this time.
That being said, some local Honolulu news stations have some reports in the latest numbers.  According to KHON 2 News, there were 2,467 DUI arrests in Honolulu in 2021. This has increased to 2,548 DUI arrests in Honolulu in 2022.
Honolulu Courts for DUI Cases
Not all courthouses in Honolulu are created equal. Depending on where someone was arrested for a DUI, they may go to one of several courthouses. Honolulu is the largest city in Hawaii, therefore there are several courthouses that hear DUI cases. Below you will find a selection of some of the courts that hear DUI cases in Honolulu, Hawaii.
Kauikeaouli Hale Courthouse
Address
Kauikeaouli Hale (District Court Honolulu)
1111 Alakea Street
Honolulu, HI 96813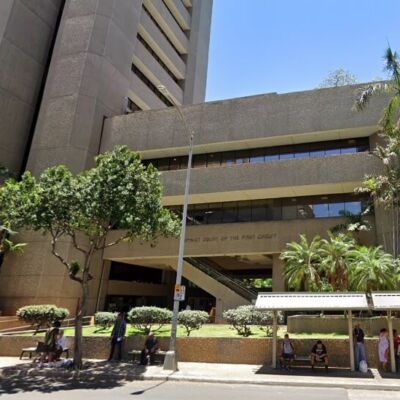 Ka'ahumanu Hale Courthouse
Address
Ka'ahumanu Hale Courthouse
777 Punchbowl Street
Honolulu, HI 96813
More Hawaii DUI Resources
If you need help finding a Hawaii DUI lawyer in another city in Hawaii, we have many cities listed below. Take a look and start looking for a Hawaii DUI lawyer in your city now! You can also call 1-888-839-4384 anytime for a free consultation.