How to Find the Best DUI Lawyer After An Arrest
This article addresses the agony and confusion of being arrested for driving intoxicated. Despite the high stress aftermath of a DUI arrest, a more pressing need exists to hire the best DUI attorney to represent you at court, to do everything possible to avoid a DUI conviction.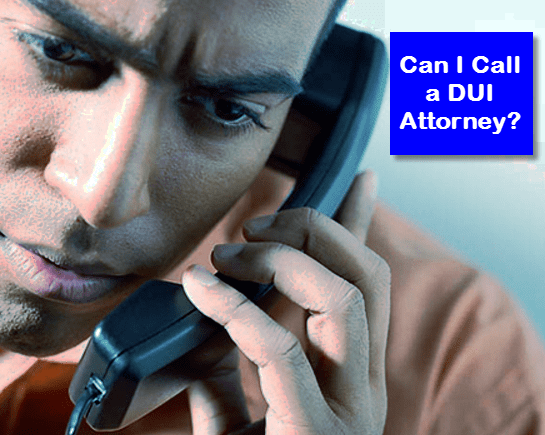 Citizens arrested for DUI charges go through several phases of emotional upheaval in the first 72 hours of being taken into custody. Unless a person is in a detention center and needs legal help from a DUI lawyer near me to get help on obtaining a bond, the confusion and chaos that follows being released from jail is their priority.
Client Priorities After Being Arrested for Intoxicated Driving
Most of our law firm's clients must attend to urgent matters such as retrieving their vehicle from an impound lot, investigating their company's human resources (HR) manual (or online guidelines) for reporting an arrest to a supervisor, or contacting their car insurance company about an accident that led to their eventual arrest. Until these vital issues are resolved in their DUI cases, finding a DUI defense lawyer is not their focus.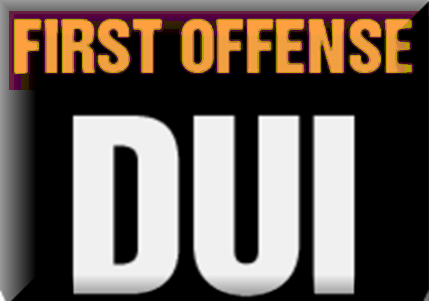 Most people facing a DWI-DUI charge have never been accused of driving under the influence and want more information about a first offense DUI-DWI. Some focus on investigating their State laws on expungement, diversion, deferral or similar record restriction alternatives for a first-time DUI offense.
The task for the best lawyers for OUI-DUI cases is to seek a dismissal or negotiated plea that eliminates the harmful DUI penalties and OWI-DUI consequences. The is often achieved by getting the DUI reduced to reckless driving, or another underlying traffic ticket.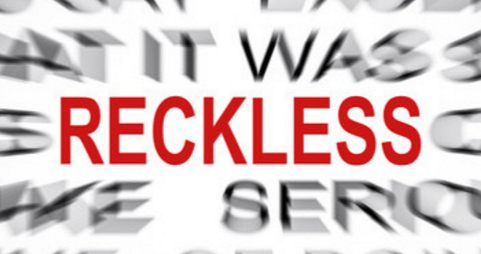 The Four Stages of Emotional Upheaval After a DUI Arrest
The first is disbelief that a law enforcement officer is arresting him or her for impaired driving. Many believe that they had passed the field sobriety tests or believe that they had adequately explained how little alcohol they had to drink and expected the police officer to let him or her go.
The second emotion is fear of the unknown after being handcuffed, such as what will jail be like, how long will I have to be behind bars, and how will I get out of serving jail time? Most clients not only have never retained a criminal defense attorney, but don't know the right attorneys in Georgia to ASK for a recommendation.
Next comes feelings of guilt, remorse and depression, as the accused drunk driver contemplates the possible loss of driving privileges, possibly being unable to get to and from work and carry out duties associated with employment such as traveling out of state, being able to utilize a rental car, and being allowed to transport children to school and other necessary places.
Often, the next stage is anger about their legal "situation." Sometimes the anger is directed toward the police officer who arrested him or her. Other times the anger comes from blaming someone else who had been with our client or called our client to "come get them." Still others are upset about having to hire a drunk driving attorney to defend their criminal case.
Many individuals will start researching the Internet for questions for DUI attorneys near me for their representation, state DUI laws, or seek to gather more information about some aspect of their alleged crime. The most common Google searches include these 25 common DUI-DWI FAQs, for queries made by our clients: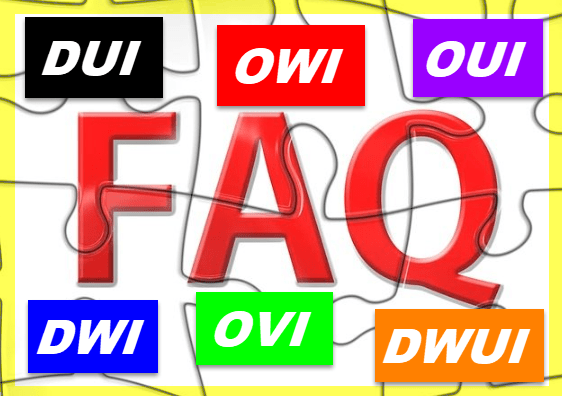 1. -Do I need a DUI lawyer for my first DUI?
2. -What happens to my driver's license if convicted of drunk driving?
3. -DUI meaning OR DUI definition
4. -BAC calculator (to check their alcohol level from the drinks they had)
5. -What is a DUI?
6. -Are DUI checkpoints constitutional?
7. -Is a DUI a felony?
8. -How long does weed stay in your system? (when a post-arrest, implied consent blood test is collected)
9. -Which criminal defense lawyer near me is a DUI specialist?
10.-How long does a DUI stay on your record?
11. -How accurate is a breathalyzer test after a DUI-OUI arrest?
12. -Should I start DUI classes?
13. -What is the legal alcohol limit?
14. -What is the difference between DUI vs DWI?
15. -Can a person taking prescription medicine be arrested for DUI-drugs?
16. -Can I get a FREE consultation with a top drunk driving defense attorney with high lawyer ratings?
17. -Does entering a nolo contendere plea prevent my DUI arrest from being public record?
18. -Can my DUI be removed from my record by expungement?
19. -Will I have a limited driving permit if my driver's license is suspended or revoked?
20. -What is the average DUI lawyer cost?
21. -Can a lawyer get you out of a DUI?
22. -Is vehicular homicide the same crime as vehicular manslaughter?
23. -Does a law enforcement officer need a warrant to collect my blood alcohol level?
24. Is DUI a criminal offense?
25. What are the rules for entering Canada with a DUI?
DUI vs DWI – What's Difference Between DUI and DWI Offenses?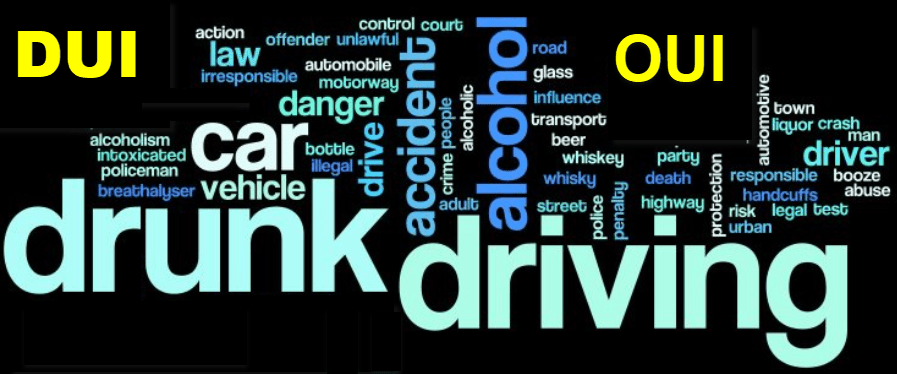 Due to wide variations in the acronyms for drunken driving, answering "what abbreviation is used in my state for driving under the influence?" can be difficult. Each jurisdiction sets its own DUI definition, but what all states' laws seek to interdict is drivers consuming or ingesting anything that reduces their ability to drive safely. The only reason that the acronym "DUI" is so common is that most states utilize this abbreviation in decisional law within that specific state. Decisional law refers to reported appeals (from lower courts in that state) dealing with drugged driving and intoxicated driving criminal case litigation).
DWI [which can stand for either "driving while impaired (NC) or driving while intoxicated (MO)] is the second most commonly-used acronym for driving while drunk or "high". The most commonly-used acronym could easily have been DWI vs DUI, in America. The list of different acronyms set forth below (some states use two or more) are in use across the United States:
AL DUI – Birmingham DUI attorney
AK DUI
AZ DUI
AR DWI
CA DUI – Los Angeles DUI attorney
CO DUI
CO DWAI (lesser offense)
CT DWI
DE DWI
DC DWI and DUI
FL DUI – Orlando DUI attorney
GA DUI – Atlanta DUI lawyer
HI DUI
ID DUI
IL DUI – Chicago DUI attorney
IN DUI and OWI
IA DWI
KA DUI
KY DUI
LA DWI
ME OUI – Drunk Driving Lawyers in Portland and Saco MA
MD DUI and DWI
MA OUI
MI OWI – Detroit DUI lawyer
MN DWI
MS DUI
MO DWI
MT DUI
NE DUI
NV DUI
NH DWI
NJ DWI
NM DWI
NY DWI
NY DWAI (lesser offense)
NC DWI – Charlotte DWI Lawyers
ND DWI
OH OMVI or OVI vs DUI
OK DWI
OR DUII
PA DUI
RI OUI
SC DUI
SD OWI
TN DUI
TX DWI
UT DUI
VT DWI
VA DUI
WA DUI
WI OWI
WY DWUI
So, the difference between DUI and DWI is mostly semantics. The legal effect of both acronyms is to criminalize drunk driving due to alcohol and DUI-drugs of any type, and to set up criminal laws and driver's license suspension sanctions to punish and to thereby try to stop impaired driving.
Hiring a DUI Lawyer in Georgia or Other States
This article was written by Atlanta DUI attorney William C. Head, a Board-Certified Trial Lawyer by the National College for DUI Defense, which can be accessed at www.NCDD.com. His Atlanta Georgia law firm has four metropolitan Atlanta DUI law offices, with three in Fulton County (Georgia's most populous county) and one in Cobb County, the new home of the Atlanta Braves baseball team.

Mr. Head and his two law partners in metro Atlanta are ALL trial lawyers are recognized by Super Lawyers. Plus, no DUI defense attorney in the State of Georgia has been named to Best Lawyers in America more times that William C. Head. Partner Larry Kohn has also had two recognitions from Best Lawyer.
Call our 24-Hour DUI Lawyers in Atlanta Georgia. 404-567-5515. Our criminal defense attorneys near me in Atlanta work weekends and holidays, so DON'T wait to contact us. Email Mr. Head for the names of top OWI-DUI Lawyers across America, for your aggressive legal representation.
Both Mr. Head and Cory Yager, an ex-policeman, have been named by Martindale-Hubbell as "highest rated" for BOTH their legal skills and ethical conduct. Mr. Head, who (in 1995) wrote the leading treatise on DUI in Georgia, is an undisputed expert on Georgia DUI laws. The veteran criminal attorney has tried criminal DUI cases in 4 states and is considered one of America's most knowledgeable criminal lawyers when it comes to comparing the legal systems of various states.

Larry Kohn, with over 20 years of experience, leads our law office for attorney ratings with AVVO.com, with over 500 reviews. Mr. Yager, Mr. Kohn and Mr. Head have dedicated their legal careers to criminal defense, specializing in alcohol and drugs, since leaving law school. In excess of 80% of their clients' open cases are within a 35-mile radius of Atlanta GA, but they will travel to any part of Georgia to defend their clients.
These cities are among the most common searches for Top-Rated DUI lawyers representing clients in multiple, high-population areas within the United States:
Phoenix DUI lawyer
Los Angeles DUI attorney
San Diego DUI lawyer
Orlando DUI lawyers
Seattle DUI attorneys
Atlanta DUI lawyer
DUI Lawyer in Denver
Orange County DUI Attorney in California