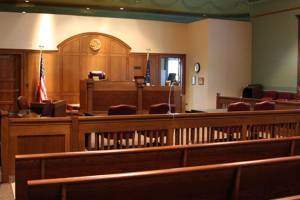 The Gwinnett County State Court is one of the main Atlanta-area courthouses where our Gwinnett County DUI lawyers routinely defend clients in. The State Court location is 75 Langley Dr. SW, Lawrenceville, GA 30046. The phone number is 770-822-8000.
State Court has jurisdiction over misdemeanor traffic violations including DUI. Other drunk driving cases like felony DUI are heard in Gwinnett County Superior Court. If you were arrested for DUI in an unincorporated area of Gwinnett County, your case will be heard in State Court or the Gwinnett County Recorder's Court.
If your arrest occurred in one of the cities in Gwinnett County, your first court appearance, also known as a DUI arraignment, will be held in that city's Municipal Court.
The current list of Municipal Courts in Gwinnett County is Lawrenceville Municipal Court, Duluth Municipal Court, Norcross Municipal Court, Snellville Municipal Court, Suwanee Municipal Court, Lilburn Municipal Court, Peachtree Corners Municipal Court, Auburn Municipal Court, Berkeley Lake Municipal Court, and Buford Municipal Court.
If you request a jury trial, your case will be moved from a municipal court to State Court. All of our top criminal defense lawyers are very familiar with each of the above courts, and will stand in for you at as many court dates as legally possible.
The ultimate decision is yours: do you want to just plead guilty to a drunk driving charge and face harsh penalties, or are you ready to fight alongside our veteran criminal attorneys to possibly obtain a charge reduction to reckless driving or an outright acquittal of all criminal charges?
To find more Gwinnett County DUI lawyers, go to TeamDUI.com.
---
Gwinnett County State Court – How It Works
In court, you will witness calm professionalism from all parties involved. For example, at your arraignment, if you wish to appear in person, you will see the court staff, the prosecutors, and your attorney greet each other professionally before the court is officially in session and the judge is seated.
A DUI is a very serious criminal charge, and many Atlanta-area drivers are pulled over for suspicion of drunk driving in Gwinnett County. The Gwinnett County Police Department received a "MADD Agency DUI Hero Award" from Mothers Against Drunk Driving in 2014 for being a government agency with the highest total of DUI arrests.
Judges and prosecutors are under constant pressure to secure drunk driving convictions. At stake are the continuation of federal grants and the avoidance of negative MADD publicity.
Our top Gwinnett County law firms have to keep up-to-date on GA DUI law changes and court rulings in other Georgia counties. The best criminal attorneys will present recent case decisions to the judge that may weigh in your favor. Everyone involved in an impaired case – the judge, the prosecutor, the police, and your lawyer – must constantly study minute changes in DUI law and be fully prepared to fulfill their legal responsibilities.
Act Fast – Your Driving Privileges Are At Stake!

Upon your release from jail, which may have been arranged by a bail bond company or a family member, you will receive a traffic citation paper with your arraignment date printed on it. This first appearance in Gwinnett County State Court usually occurs within days of your arrest.
It is imperative that you call one of our veteran drunk driving lawyers immediately after getting back home from jail.
We will answer your call 24 hours a day, 7 days a week, 365 days a year. The earlier your lawyer can begin building a solid defense, the better your chances of winning your drunk driving case. Not a single day should be wasted.
This is probably the most stressful event in your life at the moment, and if this is your first impaired driving arrest or your first ever criminal charge in any city or state, the upcoming legal process will be very confusing if you go it alone. The best law firms will take time to explain the court process, perform a thorough investigation of all police evidence and your recollection of events, and discuss the best ways to attack your case.
Every appearance in court must be orchestrated by your criminal defense attorney, from how to successfully cross-examine the arresting police officer, to when to file timely pre-trial motions in an effort to exclude DUI breath test results, blood test results, field sobriety test results, and the police officer's actions during your DUI arrest.
For every FREE consultation with a DrunkDrivingDefense.com Gwinnett County criminal attorney, you will receive a FREE 430-page DUI book (PDF) and FREE DVD about how to win your case. Call us at 1-888-839-4384 day or night.
Copyright 2017 by Atlanta DUI lawyer William C. Head, Atlanta, GA. Author of books on DUI law for a quarter of a century.
Further Reading
To learn more about DUI charges in Gwinett County, Georgia or to find a Gwinnett County DUI Lawyer near you, read through some of our in-depth articles below: