Consequences of DUI & DWI
What are the DUI consequences? What are the DWI Consequences?
Related Topics: Long-Term Financial Impact of a DUI; DUI Lawyer Cost; DUI Penalties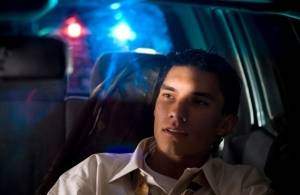 DUI consequences range from stiff financial penalties to possible jail time and driver's license loss. Drunk driving consequences in all 50 states get tougher every year, and that trend will continue. State legislatures are fully committed to further reducing the percentage of drunk drivers on America's roads, and lawmakers are using a three-pronged approach in their relentless efforts:
Stiffer DUI consequences for even first offense DUI convictions
A larger police presence on the roads that includes specially-appointed DUI task force officers, and more DUI checkpoints in the states that allow them
Public education on the dangers of drinking and driving, and drugged driving
All top DUI lawyers will tell you the obvious DUI penalties that each state has on their books for the different levels of DUI offenses. These include court fines, DUI classes, community service, jail time, and probation. Almost all drivers arrested for drunk driving will normally face a misdemeanor DUI charge. But extenuating circumstances can turn a misdemeanor DUI into a felony DUI. These circumstances include property damage, injuries to passengers and other drivers, hit and run, multiple DUIs within a certain number of years, and if children were present in the car. Different states have different aggravating circumstances that will automatically raise a DUI to a felony charge.
These varying degrees of DUI charges are why it is mandatory that you hire the best DUI attorney in your area, someone who knows state DUI laws thoroughly, and who has successfully defended hundreds of clients against all types of criminal charges. We recommend you do not hire a drunk driving lawyer who handles only misdemeanor DUI clients, especially if you face felony DUI charges. Our attorneys have mounted successful DUI defenses for cases that involved bodily harm or death, DUI child endangerment, an excessively high blood alcohol content (BAC) level, and DUI repeat offenders. Some of our clients were facing lengthy jail time in state prison, long-term DUI probation, years of driver's license loss, and thousands of dollars in fines. No impaired driving case is too difficult or too seemingly hopeless for our veteran DWI lawyers to attack.
DWI consequences can last the course of a lifetime. You can be haunted by a DUI conviction every time you apply for a new job, try to get admitted to your college of choice, rent a car, and travel internationally. The potential embarrassment of having to explain a DUI on your background check is undue stress that you should not have to endure. For a complete list of the damage a DUI conviction can do, read through nationally-recognized DUI attorney William C. Head's 97 Consequences of a DUI Conviction.
Call us now at 1-888-839-4384 anytime day or night, including every single holiday. DUI arrests happen around the clock, so we are always ready to help you through this bewildering time.
An arrest is not a conviction™!