Find the Best Atlanta DUI Lawyer
By: Atlanta DUI Lawyer William C. "Bubba" Head
Copyright 2017
Atlanta, GA Is Ground Zero For DUI Lawyers in Georgia – DUI Attorney Reviews
Each DUI lawyer in Atlanta has a different educational and forensic science training background, and every DUI specialist has developed his or her own way of handling DUI cases in the metro Atlanta courts. Reading lawyer claims of "top-rated" is merely the attorney's own self-assessment, unless the credentials line up with the boast of being the "best lawyer." So, self-assessment attorney ratings are highly subjective or just plain false, without proven, third-party recognition from a credible, peer-reviewed lawyer rating service. There are only four such independent, research-based or certification sources that should be reviewed for attorney ratings.
The most widely-recognized Georgia DUI lawyer, Bubba Head,  fights DUI cases in every county in the State. Whether your pending charges are classified as a felony or misdemeanor, Mr. Head will try every possible strategy to beat a DUI, whether you live in Atlanta, Valdosta, Savannah or Columbus.
Why Attorney Ratings and Atlanta DUI Lawyer Reviews Are So Important
All but one of the four attorney review organizations have a fixed methodology to rank and investigate various lawyers. These companies then take surveys of REAL lawyers in a community, and CHARGE NOTHING to list the best attorneys. Martindale-Hubbell is America's oldest and best known such rating service. Atlanta DUI lawyer William C. Head has been rated at the highest possible ethical attorney rating and professional skill level in lawyer rankings for over two decades with Martindale-Hubbell. The other two peer-determined lists are Best Lawyers in America and Super Lawyers. Mr. Head has been one of just two DUI lawyers in Georgia listed every year since Super Lawyers was launched in 2004 in Georgia. Similarly, Best Lawyers has named Mr. Head each year since 2009, and has twice singled him out as the highest rated DUI lawyer in Georgia, in 2012 and 2017 (based on votes from other attorneys).
The last of the four "standards" for Atlanta DUI lawyer reviews is "Board Certification in DUI Defense", which is an ABA-approved specialization designation. This program is exclusively overseen by NCDD.com. Certification is part of a grueling exam process, graded by top DUI attorneys in the DUI defense field of practice. Drunk driving defense is a subspecialty of criminal defense, and is highly dependent upon the forensic science aspects of driving under the influence cases.
The American Bar Association has sanctioned the National College for DUI Defense (NCDD) to be the sole organization to oversee this process, and to be the exclusive provider of this accolade. This organization has 2,200 members across all states in the USA. Yet everyone who wishes to be Board Certified must pass the Board Certification Test. Many have tried and failed. Many are not qualified to even take the test, because they lack the requisite number of prior trials and other contested DUI defense court matters.
Like taking a Bar exam, the DUI attorney seeking Board certification must FIRST have a sufficient number of trials and similar contested matters under his or her belt to even sit for the exam. Board certification has been in existence since 1999, and only 4 Georgia lawyers are currently board certified. William C. Head is one of these four DUI attorneys.
Fake Attorney Ratings and Pay-For-Credentials Services
Dozens of other "official-sounding" fake credential services with fancy seals or badges send out letters to every person with a State Board card, offering to add any lawyer to their "list" as being a "dui expert" for a periodic fee. These pay-for-badge services run from $300 to $1,000 per year. Pay and get their "badge." A few of the DOZENS of "pay-for-credentials" companies are represented here:
Lawyers in one state, New Jersey, have been put on notice by their Supreme Court to NOT use these deceptive, fake awards. The proliferation of all these bogus, impressive-sounding organizations is deceptive to the consumer of legal services, says the high court in New Jersey:
Attorneys may "refer to such awards, honors and accolades only when the basis for the comparison can be verified and the organization has made adequate inquiry into the fitness of the individual lawyer," the committee said in a notice posted on the New Jersey Judiciary website.
SOURCE: http://www.law360.com/articles/797734/nj-high-court-panel-posts-atty-ad-rules-warning
When You Are Seeking DUI Lawyers in Georgia With Legitimate Lawyer Rankings
The area around Atlanta, Georgia's capital city, represents less than 10% of the geographic land mass area within the State, but includes these major courts which process a huge number of DUI cases:
Atlanta Municipal Court
State Court of Fulton County, GA
State Court of DeKalb County GA
Gwinnett County State Court
Gwinnett County Recorder's Court
State Court of Cobb County, GA
Clayton County State Court
Forsyth County State Court
Cherokee County State Court
All of these counties listed have municipal court locations within them for cities of any decent size, ranging from 13 municipal courts in Fulton County to 1 municipal court in Forsyth County (Cumming Municipal Court), and 3 in Cherokee County (Canton Municipal Court, Woodstock Municipal Court, and Holly Springs Municipal Court).
These GA municipal courts are the starting point for all driving under the influence arrests made within the incorporated limits of their respective cities. Attorneys with the best Atlanta DUI lawyer reviews are the professionals you need to focus on to get top-notch representation.
Jury Trial of a DUI Case Will Be Held in State Court or Superior Court
The State Courts in these counties are where a jury trial can be obtained, since municipal courts in GA are non-jury courts. This wide array of nearly 80 of Georgia's 1,000 courts handling DUI cases is responsible for handling over HALF of all DUI arrests in Georgia. That is why Atlanta DUI Lawyer Bubba Head's main office location for his DUI law firm s located in Fulton County, GA.
In smaller population counties like Oglethorpe County, Oconee County, and Wilkes County, there are no "state courts" to handle jury trials. Cases in Georgia's smaller population counties begin in Probate Court and then can be transferred to a Superior Court for a jury trial.
All Atlanta DUI Lawyers Are NOT Trained Equally For Trials
All lawyers licensed to practice law in Georgia have a State of Georgia Bar license and advertise as "Georgia DUI lawyers," but their credentials and advanced training do not compare favorably to Mr. Head's partners. Their office is set up to fight every type of criminal case, including DUI, marijuana possession, domestic violence, and other misdemeanor or felony crimes.
Most criminal defense attorneys who practice in Atlanta Municipal Court, or in the other twelve Fulton County municipal courts, lack the extensive training in advanced level courses on blood test science, field sobriety test reliability, and criminal trial practice. More importantly, most criminal lawyers lack a provable track record of winning DUI cases at trial.
Many criminal lawyers do not enjoy a reputation for obtaining great results in contested drunk driving cases, and this fact minimizes their ability to convince a prosecutor to reduce a drunk driving case. That is not only logical, but it is also true.
DUI Lawyer Cost Will Vary Widely, Based on Supply and Demand
Like in other professions, the time and effort an attorney puts into defending your DUI alcohol or DUI drugs case makes a huge difference in results. Since drunk driving lawyers charge fees for their time, experience, and legal expertise, you should expect big differences in the legal fees you are quoted for handling your DUI defense. Any time you see low, flat fees for handling a DUI in Georgia, you can bet that this lawyer rarely if ever goes to trial. If he or she does, it will be done with little or no preparation or expert witnesses, because lowball legal fees mean very few hours are spent preparing for trial. DUI lawyer cost is directly related to aggressive DUI defense and success at trial.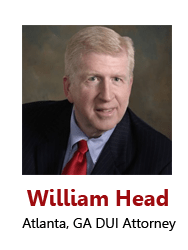 On average, our Atlanta law firm's contested DUI cases take over 35 hours of invested attorney time, plus additional hours for support staff, investigator time, and expert witness time. Our DUI specialist attorneys' objective is to handle FEWER cases, and mainly for those people who MUST fight their DUI. These hours are spent creating reports and preparing witnesses to testify in a municipal or state court. In addition to a DUI lawyer's cost, expert witnesses must be identified, scheduled to testify, briefed, and utilized. These DUI expert witness fees can be more than what the lowball attorneys who are advertising for their volume DUI practices are claiming to charge.
Baton Rouge, LA DWI Lawyer (and former Louisiana State Trooper) Glynn Delatte says this on his website: "Good lawyers aren't cheap, and cheap lawyers aren't good." This astute observation is important to remember when considering total DUI lawyer cost for a Georgia DUI lawyer.
Successful Atlanta DUI Lawyers and Attorneys Challenge All Evidence
To successfully challenge a DUI arrest in Atlanta Municipal Court or Fulton County State Court, your criminal defense attorney must carry out an intense and thorough investigation, perform a review of all relevant information in your case, and also draft and file targeted pre-trial motions that can exclude police evidence and discovery requests.
Plus, to fight a DUI, your attorney almost always represents you in both the administrative courts (for the administrative license suspension) and the criminal courts (either at Atlanta Municipal Court or in Fulton State Court for a jury trial).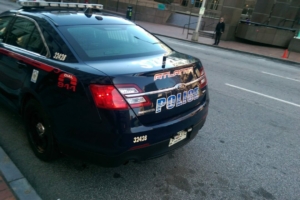 Like a skilled Atlanta surgeon preparing for surgery, the work done beforehand to analyze the details of the upcoming procedure is just as important as the actual surgery. Also like surgery, this more difficult and time-consuming job has more at stake and is more costly than just giving a patient a physical or a flu shot.
Do Not Just Plead Guilty and Face Stiff Penalties!
Many Atlanta DUI attorneys run low-fee, high-volume firms in which the overwhelming majority of their Fulton County criminal cases get pleaded out to a "guilty" disposition. This "guilty plea service" may be of some value to Georgia citizens that seek legal assistance and do not qualify for a public defender because their income level is too high. These high-volume firms can provide limited results to clients who either lack the funds to fight a DUI criminal case with a private attorney, or who fail to see how a DUI conviction will hurt their job, their family, and their future.
To get the grim truth about current Georgia DUI penalties, read through Atlanta DUI lawyer William C. Head's 97 Consequences of a Georgia DUI Conviction. It may change your mind about the harsh impact of GA DUI penalties, and the lifetime of consequences of a Georgia drunk driving conviction.
Clients who want an attorney to stand next to them in court just to enter a guilty plea, without a fight, are NOT our clients. Our typical client has far too much to lose to timidly walk into Atlanta Municipal Court and plead guilty as charged to a traffic ticket and other more serious DUI charges. That is why our criminal defense attorneys tirelessly work for a reduction, a dismissal, or an acquittal in every case we bring onboard. The lifetime value of this choice is obvious, but cannot be done in a couple of hours of an attorney's time, or for a lowball legal fee.
How Your Atlanta DUI Case Proceeds From Day 1
After your DUI arrest, you finally made it back home and hopefully have gotten some sleep after a long and difficult night. Your mind is racing as to what to do next, and you realize your first court date may be as early as TOMORROW! Court sessions in Atlanta are held the following day at 8:00 a.m. and 3:00 p.m. if you were arrested Monday – Thursday, and on Mondays at 8:00 a.m. and 3:00 p.m. if your arrest happened over the weekend. Your first court appearance is called a DUI arraignment and will be held in Atlanta Municipal Court in front of Judge Christopher Ward. YOU DO NOT HAVE TO APPEAR IN PERSON. We will appear for you if you call us now.
We are here 24 hours a day. DUI arrests do not happen at your convenience. Neither do court appearances. Given the large number of DUI arrests around Atlanta, the court calendar stays full. This fact, while it initially seems burdensome, can actually be used in your favor as your case enters into the pre-trial negotiation phase.
State prosecutors are always busy preparing for and prosecuting DUI cases, and their first responsibility is to obtain as many convictions as possible. The State of Georgia wants drunk drivers off its roads, and that is why the Atlanta Police Department and the Georgia State Patrol have deployed DUI Task Force patrols in addition to regular police cruisers. The national blood alcohol content BAC limit for drivers 21 and over is 0.08%. But you can still get arrested for DUI with a legal alcohol limit less than 0.08% if the officer determines that you are driving less safe and are impaired. Only a highly-qualified lawyer can successfully defend against the various types of Georgia DUI charges, including misdemeanor DUI, felony DUI, DUI Less Safe, and DUI Per Se.
Your First Court Appearance – The DUI Arraignment
The Georgia DUI courtroom in which your case will be heard depends on what level of traffic offenses you are charged with (felony or misdemeanor), and in what municipality or county you were arrested. A misdemeanor DUI case will be prosecuted in Atlanta Municipal Court if you were arrested in the City of Atlanta and Fulton County. A felony DUI case will be prosecuted either in Fulton County State Court or Fulton Superior Court. The name of the court your case is assigned to will be printed on the traffic citations paperwork you received upon your release from jail.
Call us at 844-832-6384 and we can help you locate your assigned court.
If you are unsure of where to go and when, call a 24-hour lawyer with our DUI law office, and we will tell you which court has jurisdiction over your DUI case. YOU DO NOT HAVE TO APPEAR IN PERSON, in most courts, when a Georgia DUI lawyer is representing you.
We will appear for you at your arraignment if you call us immediately at 844-832-6384. We are here 24 hours a day, 7 days a week, and on all holidays. If you were in town on business and have to fly back home before your day in court, we have you covered.
At the first court appearance, you or your lawyer will listen to the prosecutor announce the pending drunk driving charges against you. The prosecutor next will ask if you understand what you are being charged with, for example:
Misdemeanor DUI
Felony DUI
Failure to maintain lane
Open container violation
Impeding the flow of traffic
Excessive speeding (Super Speeder Law)
If you confirm that you understand all traffic offenses, you or your criminal defense attorney will enter a plea before Judge Ward. Your 3 plea choices are guilty, not guilty, or no contest. Our Atlanta law firms will advise you to NOT plead guilty or no contest! Our motto is: An arrest is not a conviction™!
You could plead guilty or no contest on your own and accept the immediate consequences. It is ultimately your call, but we strongly advise against simply giving in on day one. Our attorneys have successfully represented thousands of relieved clients who thought their chances looked dim at first, and who were sure the government had an open and shut case. They do not!
If you are in Atlanta Municipal Court alone and you do not yet have an attorney, the judge will ask if you want to request a public defender, or if you plan to hire a private attorney. If you enter a plea of not guilty, the court will grant a "reset" of your court date to give you time to file the necessary paperwork with the court clerk to secure a public defender, or to conduct a thorough search for a private lawyer.
How to Find the Best Atlanta DUI Lawyer
As soon as you get home or back to the office, conduct an internet search for "best Atlanta DUI lawyers."
You will find that Atlanta has some of the finest criminal defense attorneys in the country because of the area's large number of drivers and vibrant nightlife. As you sift through the choices, a few prominent criminal defense law firms will float to the top. These firms got there elite reputations through decades of hard work and skillful representation. As you click through a few attorney websites, look for credible industry ratings and professional affiliations, for example, a stellar AVVO or SuperLawyers rating. Also read through their previous client reviews.
Next, see how many years the drunk driving attorney has specialized in DUI defense. The key word here is "specialized." Any Georgia criminal defense attorney can handle a drunk driving case, but if these cases are few and far between, the attorney usually won't be fully aware of the latest court rulings and Georgia case law, unless he or she is a DUI specialist. This fact can make the difference between a DUI conviction and an acquittal.
Your pending drunken driving offense may be the only criminal charge you have ever faced in your life, and hopefully it will be your last. Just like with doctors, if you need surgery you wouldn't ask your general practitioner to perform it. You need a highly-trained DUI specialist, because Georgia DUI law is very complicated, and new laws are added to the books all the time.
Many DUI defense strategies are available to you and your veteran attorney. A criminal case occurs in stages, and at each stage we will work tirelessly to exclude damaging police evidence in an effort to reach a plea agreement with the State, or an acquittal of all charges.
Administrative License Suspension Hearing (Georgia 10 Day Letter)
When you were arrested for DUI, this event set in motion two distinct and separate government actions against you. The first is your drunk driving criminal case that will begin in Atlanta Municipal Court for a misdemeanor DUI, or in Fulton County State Court for a felony DUI. But be aware that you also face an administrative license suspension by the Georgia DDS in as little as 30 days after your arrest.
To challenge the ALS procedure, your attorney must file an appeals letter within 10 business days to request an ALS hearing. There is a State-regulated non-negotiable fee of $150 to file this appeal. We file these appeals all the time and we will represent you at the ALS hearing, and at all separate criminal court appearances. In fact, you do not have to appear in criminal court until you are required to appear in person to enter your final plea.
The Georgia DDS can suspend your driver's license for up to 1 year due to a DUI refusal. A DUI refusal is when you refuse to take the State of Georgia's breath test or blood test after the investigating officer reads you the Georgia Implied Consent warning. Georgia considers it a privilege to drive on its roads, and not a right. As part of that privilege, you give your implied consent to submit to DUI chemical testing. You can refuse these tests, and it is always your decision, but if you do refuse the DDS will prevent you from driving at all for 12 months.
Can I Get a Restricted Driving Permit?
If you took the breath test or blood test, and "failed" these tests, the DDS can issue you a restricted driving permit. You can use this temporary license to drive to and from work or school.
But do NOT get caught trying to drive to the gym or grocery store on a restricted license. If you are pulled over, a police officer can charge you with driving on a suspended license. The last thing you want is to be actively facing a DUI charge and then have to fight a suspended license charge on top.
A veteran lawyer will strongly advise you to stay out of all potential legal trouble while your DUI case gets resolved. Do not speed, run red lights, drive without car insurance, or even jaywalk. It makes our job, and your chances for an acquittal, much harder to accomplish. The State understands that you have to support yourself and your family, and that you have to stay in school. Look through the paperwork you were handed as you left jail, and you should find GA DDS Form DS-1205. This form is sent to the DDS office by your arresting officer and it starts the ALS process.
Very rarely will our clients NOT have their driver's license confiscated by the police. If you were fortunate enough to retain your license after your arrest, you can check the status of your license on the DDS website. Just do an internet search on "Georgia driver's license check." Once on the site, enter your license number and click OK. The site will return a status of "Valid" or "Suspended." It is a good idea to check the status of your license every few months. The worst way to find out if you are driving with a suspended license is for a police officer to pull you over, run a license check, and give you yet another ticket!
Pre-Trial Motions Phase
An aggressive lawyer starts fighting your DUI charge the moment you hire them. The Georgia prosecutor already has a head start on building a strong case against you, and may have already reviewed the police video and arresting officer's written notes. The prosecutor will also have breath test and blood test results in hand. So the quicker you can find a top Atlanta attorney, the better your chances of obtaining a favorable resolution of your drunk driving case.
A veteran Atlanta criminal lawyer will file timely and specific pre-trial motions to obtain as much of the police evidence the State plans to present to a judge, and possibly to a jury if you elect to have a jury trial. This DUI evidence includes:
Portable breathalyzer test results that were obtained at the roadside
Intoxilizer 9000 breath test results (the official test results admissible in court)
Blood test results
Field sobriety test results (HGN eye test, walk and turn, and one leg stand)
In Georgia, the roadside breathalyzer test that the investigating officer gave to you is only used to help the officer decide if you were driving impaired. In court the actual BAC level (for example, 0.09%) that you blew is considered "non-admissible" evidence. But the officer can still tell the judge or jury if your roadside reading was "positive" for alcohol.
If you are reading this and you have not been pulled over yet for suspected DUI, we advise you to never take this roadside breath test. If and when the officer asks you to breathe into the breathalyzer, politely refuse and just say no to this voluntary screening.
Your attorney will file the appropriate pre-trial motions in your case. These include discovery motions that are used to obtain copies of all police evidence. Other pre-trial motions available are:
Challenges to DUI checkpoint procedures
Challenges to the legal reason you were stopped
Timely reading of the Georgia implied consent statement
Adherence to proper field sobriety test procedures
Second Court Appearance – Status Update
The Atlanta Municipal Court strives diligently to have all DUI cases resolved within 180 days of your arrest. Court appearances are scheduled in a tight sequence. The next court date after your arraignment is called the status update. This is where the judge asks the prosecutor and your lawyer if they are ready to proceed. If the prosecutor has not received the police evidence in your case, the judge will reset the proceedings. If the solicitor or your attorney have not seen your arrest video, or have not gotten copies of your breath test or blood test results, a reset will also be ordered.
The City of Atlanta records a lot of DUI arrests in any given month, and given all of the sporting events and vibrant nightlife happening in Atlanta year-round, the court's docket is always full. This also means the arresting agency's workload is always at peak level, so it may take weeks for both sides of your case to review all of the evidence.
A status update generally occurs within 14 days of your arrest. Your lawyer's office will email the court date and time to you early enough so you can plan your schedule. YOU DO NOT HAVE TO APPEAR IN PERSON AT YOUR STATUS UPDATE. A DrunkDrivingDefense.com DUI lawyer will cover this proceeding for you.
Remember that a day in court is truly that – a full 8 hour day. Your case may be the first called and you can be dismissed within an hour. But be prepared to sit attentively in court all day in case you are the last to go up before the judge. You or your lawyer cannot set an appointment time with the judge. The court proceedings are very fluid, and circumstances arise that can push your case late into the afternoon. Come prepared for court with snacks, but of course wait until the judge recesses and you can go outside to eat.
Third Court Appearance – Inquiry Date
At your inquiry court date, the judge will ask if your lawyer has had a chance to view your police video in the prosecutor's office. Your attorney is not allowed to obtain a separate copy. The video must be viewed in the prosecutor's office. If you wish to watch the video, you have that right, and we encourage it strongly. You may not want to see yourself performing poorly on the field sobriety tests, but at this stage you have to treat your case very objectively with no emotion. This also holds true in court. Every minute you are in court, pay close attention to the proceedings, including other people's cases. Take notes, write down questions, and ask your lawyer anything and everything you do not understand. Be courteous and professional. When your attorney is cross-examining the arresting officer, remain alert but passive. Look confident yet concerned.
An engaged client is our best client, and your chances at a favorable resolution increase dramatically when we work together as a team. All parties – you, your Atlanta DUI attorney, and your attorney's professional legal staff – must work together to fight and win your DUI case. Our dedicated and experienced legal staff will stay on top of every detail, and will contact you when new court dates are scheduled or when new developments arise.
When you conduct a search for a top-rated Atlanta DUI lawyer, make sure you ask about the legal staff's length of service at the firm. It is a very good sign if the average tenure is 10+ years. DUI defense is a highly-specialized legal field, and it requires veteran drunk driving attorneys and support staff who know the absolute latest case law and ever-changing Georgia DUI laws. Plus, our attorneys have worked with all of the government prosecutors and judges, and a high level of professional respect exists among this group. That is a big plus in your favor.
Final Plea Court Date
You are required to attend your final plea court date. At this session you and your lawyer are required to either tell the court that you plan to enter a plea of guilty, not guilty, or no contest to your DUI charges, or advise the judge that the prosecutor has not offered an acceptable plea bargain so far. You have several options at this point. One of them we strongly advise against is to plead guilty or no contest. Our clients do not typically "plead out" and accept the DUI penalties. Of course our clients always have the final say in how they want to plead.
The better option is to request a jury trial in Fulton County State Court, or a bench trial in the Atlanta Municipal Court, which means your case will continue where it is. Your case will then enter the motions hearing and trial phase. A bench trial means a Municipal Court judge will decide your guilt or innocence. These types of trials have their pros and cons. If complicated legal circumstances are present, it may be better to have a judge determine the verdict because he or she is a lawyer, and thus will have a big edge in understanding over your peers. This is logical and to be expected. The downside is that in general a jury of your peers will be more sympathetic of your situation, and may take into account your family situation, your perceived remorse, and your acceptance of responsibility for your actions.
Fulton County DUI Lawyers Handle Johns Creek DUI, Sandy Springs DUI, College Park DUI, East Point DUI, Union City DUI, and Milton DUI Cases
The title "Atlanta DUI lawyer" applies to all DUI cases in the City of Atlanta, or in the numerous other jurisdictions in Fulton County: Sandy Springs, Union City, College Park, Forest Park, Palmetto, East Point, Johns Creek, Milton, Fairburn, Hapeville and Mountain Park. The large Atlanta metropolitan area includes all of these locations in Fulton County. Most Fulton County DUI arrests are heard in one of these many Atlanta-area Municipal Courts, but only in Fulton County State Court can you get a JURY trial for misdemeanor DUI cases. If you desire a trial by jury, your trial must take place in Fulton County State Court, and not in any of the 14 Municipal Court locations.


Top Atlanta, GA DUI Lawyer William C. "Bubba" Head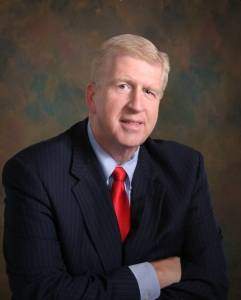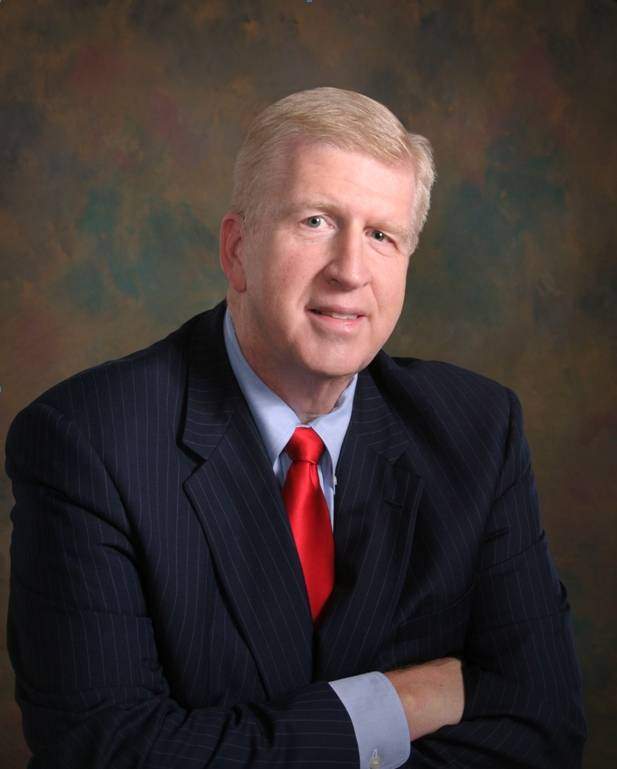 Veteran Lawyer, Consultant, and Author. Born in Columbus, GA in 1951.
Residence: Atlanta, GA
Licensed to practice in Georgia
Private practice since 1976
B.A. in History (with honors), University of Georgia, 1973
Juris Doctor, University of Georgia School of Law, 1976
Awards and Accomplishments
Best Lawyers in America – 2009 to 2015
SuperLawyers – GA – every year since the ratings were posted – 2004-2015
AVVO.com – Superb, highest possible rating (10.0)
Martindale – Hubbell – "AV" Pre-Eminent (highest ethical and highest skill level)
Co-Author of Georgia DUI Trial Practice Manual for nearly 2 decades (West Publishing)
Author, The DUI Book (National Book for DUI Clients)
Founder of DrunkDrivingDefense.com and TEAMDUI.com
Named in July 2003 as the "National DUI Lawyer of the Year" by the National College for DUI Defense, Inc. This is the first and only such award ever given to an attorney by the national organization (NCDD.com).
Co-author (with the late Reese I. Joye, Jr.) of 101 Ways to Avoid a Drunk Driving Conviction, published by Maximar Publishing Company, Inc. of Atlanta, GA. Copyright 1991.
Author of DUI Trial Tactics (Seminar materials, 78 pg.) for Georgia Association of Criminal Defense Lawyers, Copyright 1992.
Co-author (with the late Reese I. Joye, Jr.) of seminar materials (228 pages) and speaker for the DUI/DWI Workshop, 1992 ATLA National Convention, Washington, DC.
Speaker, 49th Annual Melvin Belli Conference, Washington, DC, 1992.
Program Chairman and Speaker, ICLE of Georgia's "Defense of Drinking Drivers" Seminar, December 1992.
Co-author (with Bentley C. Adams) of DUI Update (seminar materials, 50 pgs.) for Georgia Association of Criminal Defense Lawyers, January, 1993.
Presenter on Motion Practice in DUI/DWI Cases at the "DWI National Seminar", Las Vegas, NV (sponsored by the Minnesota Society for Criminal Justice, February 1993).
Author, Five Myths About Defending Accused Drunk Drivers, vol. 29, No. 3, p. 64, Trial Magazine (Publication of American Trial Lawyers Association); March, 1993.
Author, Handling License Revocations and Suspensions in Georgia, published by Headlines Marketing Corporation, Copyright 1993.
Program Chairman and Speaker, ICLE of Georgia's "Handling License Revocations and Suspensions in Georgia" Seminar, April, 1993.
Speaker, "ICLE Practical Criminal Practice Seminar", May 6, 1993; topic: Recent Developments in DUI Law.
1993 ATLA National Convention, Speaker and co-author of 280-page materials for DUI/DWI Workshop
Speaker on "The Importance of Networking in Personal Injury Cases", 50th Annual Melvin Belli Conference, San Francisco, CA 1993.
Speaker and co-author of materials for ICJE-Georgia, State Court Judges' Conference, Amicalola Falls, GA, October 22, 1993.
Co-author (with the late Reese I. Joye, Jr.) of program materials and speaker at the Mississippi Trial Lawyers Association's Criminal Law Seminar titled "DUI/DWI Workshop", October 29, 1993.
Program chairman, Editor and Co-author for "Defense of Drinking Drivers Institute", ICLE-Georgia, December 9th and 10th, 1993.
Speaker and co-author (with Ural D.L. Glanville) at January 19, 1994 Georgia ICJE Conference for Superior Court Judges' Conference, Athens, Georgia.
Program Chairman and Speaker, "DUI Defense", Nashville, TN, April 22, 1994
Program Workshop and Materials, The ABCs of DUI, Young Lawyers Section, State Bar of Georgia, May 24, 1994
Seminar Workshop, Georgia Trial Lawyers Association, "Bring Your Files: DUI Cases", July 15, 1994
Sponsor and Attendee, "NHTSA Standardized Field Sobriety Test Certified Course", Atlanta, GA, July 29-30, 1994 (First training in America for DUI defense attorneys)
Program Chairman, Editor of Materials and Panelist, "Mastering Scientific Evidence in DUI/DWI Cases", Atlanta, GA, Southeastern Educational Institute, October 14, 1994
Speaker, "DUI Update", Georgia Association of Criminal Defense Lawyers, Unicoi, GA, November 5, 1994
Host and Contributing Participant, "NHTSA Standardized Field Sobriety Test Certified Course", Atlanta, GA, December 15-17, 1994
Speaker, "Defense of Drinking Drivers in Alabama", Birmingham, AL, December 16, 1994
Speaker, "New Developments in DUI Accusations", Georgia Association of Criminal Defense Lawyers, Atlanta, GA, January 13, 1995
Presenter on the Intoximeter 3000 at the DWI National Seminar in Las Vegas, NV (sponsored by the Minnesota Society for Criminal Justice, February 1995)
Speaker (Intoxilyzer 5000) and Panelist (Ethics), "Defense of Drinking Drivers" Seminar, ICLE-Georgia, February 24, 1995, Atlanta, GA
Program Chairman and Speaker, "Mastering Scientific Evidence in DUI/DWI Cases" Seminar, Biloxi, MS, April 27 – 28, 1995
Speaker and Program Chairman, Georgia DUI Update, GACDL, June 2, 1995, Atlanta, GA.
Speaker, "DUI/DWI Workshop", ATLA National Convention, New York, NY, July 18, 1995
Speaker (three separate presentations) "National College for DUI Defense", Harvard University, Boston, MA, July 20-22, 1995
Wrote the 1995 update to Chapter (Behind the Wheel) for high school text, An Introduction to Law in Georgia, for the Carl Vinson Institute of Government, University of Georgia
Interviewed for WSB-TV Channel 2 (Atlanta) news story about the reduction in number of DUI convictions in Georgia, aired July 21, 1995
Feature Story, Front Page of Atlanta Constitution, July 21, 1995
Host and Contributing Participant, "NHTSA Standardized Field Sobriety Test Certified Course", Atlanta, GA, on six (6) separate dates from 1994 to 2014.
Speaker for Cobb County Trial Lawyers™ Association on DUI Law
Subject of Gwinnett County jury trial (pre-trial motions) filming and 3-part special report by John Pruitt for WSB-TV Channel 2 (Atlanta) news concerning the inability of the State of Georgia to get Intoxilyzer 5000 breath test evidence admitted into evidence at trial of a 0.293 BAC/accident case, which aired on October 9-11, 1995
Interviewed for special report on drunk driving by CBN (Christian Broadcast Network, which aired October 20, 1995)
WPBS Radio interview (live) about DUI law, October 12, 1995 and on 9 other occasions
Speaker, Atlanta Bar Association, How to Use Publicity to Your Advantage, November 2, 1995
Multi-City Tour on "Advanced DUI Trial Tactics", November 3 to December 8, 1995 (Chicago, San Francisco, Atlantic City, Orlando and Dallas), and Speaker on 1 to 3 subjects at each site.
Program Chairman and Host, "Georgia DUI Defense Trial Practice" Seminar, January 26, 1996.
In addition to seminars for criminal defense attorneys, Mr. Head has been a guest speaker or interview subject on the topic of defending the drinking driver on more than 80 radio and television programs, from California to Massachusetts to Florida. He has been quoted on the subject of DUI law in newspapers and other publications around the country, including in USA Today, CNBC, the New York Times, the Wall Street Journal, the Washington Post, Fox TV, Lawyers Weekly USA, Good Morning America, the National Law Journal, the Charlotte Observer, Atlanta Journal-Constitution, Macon Telegraph, and The Fulton County Daily Report.
He has consulted with ABC News for a segment for Day One in 1995, and has assisted Prime Time Live with another story in 1995. He has also been invited to speak to the Georgia General Assembly's House Judiciary Committee on the subject of DUI law in Georgia. Mr. Head is a LIFE member of the Georgia Association of Criminal Defense Lawyers, and the National Association of Criminal Defense Lawyers. He is a Champion Member of the Georgia Trial Lawyers Association.
Member of the following organizations:
Charter Member of DUIDLA.com
Former Regent and co-founder of the National College for DUI Defense, Inc.
Life Member, National Association of Criminal Defense Lawyers
Life Member, Georgia Association of Criminal Defense Lawyers
Founding Member and Benefactor, South Carolina Association of Criminal Defense Lawyers
The American Trial Lawyers Association
American Bar Association
Founder and member of Georgia D.O.D.D. (Defense of Drinking Drivers), a statewide network of dedicated DUI defense attorneys
Cole-Huff Group (South Carolina DUI "think tank")
Mentor, 1000 Lawyers for Justice (pro bono legal assistance to incarcerated indigents)
Atlanta Bar Association
Cobb County Bar Association
Former Board of Directors member, The Georgia Innocence Project & Hosting Their Website
American Academy of Forensic Science (aafs.org) [Keynote Speaker, Toxicology, 2012]
International Council on Alcohol and Drug Testing Society (icadts.org)
International Association for Chemical Testing (iactonline.org)
Mr. Head has previously written and/or published the following:
202 Ways to Avoid a Drunk Driving Conviction, Headlines Marketing Corp 2015 (Not Yet Published)
Chapter on "Georgia DUI Law and Other Serious Driving Offenses" for the Georgia Jurisprudence multi-volume set of Lawyers Cooperative Publishing Company™ (© 1995 Rochester, NY).
Chapter in Medicolegal Aspects of Alcohol Determination (Fourth Edition © 2003) on Defending the DUI Driver, Lawyers & Judges Publishing Company, Tucson, AZ, (James C. Garriott, Editor) (Atlanta DUI Lawyers).
The Georgia DUI Trial Practice Manual, 19th Edition [© 2015 Thomson-West Publishing].