How to Beat a Cobb County DUI
Learn how to beat a Cobb County GA DUI Conviction
Cobb County, located in Northwest Georgia, has some of the highest DUI arrest rates in the State. Not just in total number, but in drunk driving arrests per number of citizens. The Cobb County Police Department aggressively patrols the major roads and highways that run through unincorporated Cobb County, including I-75, I-575, I-285, South Cobb Drive, Hwy 41, and the 120 Loop. Continue reading to learn how to beat a Cobb County DUI.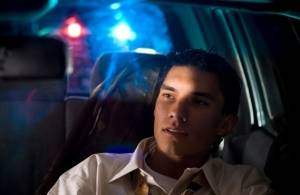 If you were arrested within the city limits of Marietta, Smyrna, or any other city, you were probably arrested for DUI by that city's police department instead of Cobb police. No matter which police department arrested you, you are going to need a seasoned Cobb County DUI lawyer to improve your chances of beating the charge.
It is rare but not impossible to get a drunk driving charge dismissed or reduced to reckless driving. Over 92% of all people arrested for DUI in Cobb County are convicted. This is mainly because almost every defendant either pleads guilty at their first arraignment, or they hire an attorney who advises them to plead guilty and "accept the consequences."
Why hire a Cobb County DUI lawyer who tells you to just "plead out?"
Quite frankly, you don't need a lawyer if you're going to plead guilty anyway. Use the money you would have paid for legal fees and put it towards court fines, DUI class tuition, and probation costs — all coming your way if you "give in" from day 1.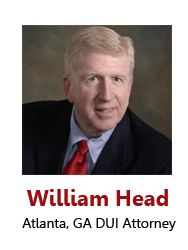 You should immediately begin working with a top-rated Cobb County DUI lawyer to start fighting against your DUI and related traffic offenses. You want to keep your Georgia driver's license valid and continue to drive to work and school.
If you cannot legally drive for 12 months, it will be even more difficult to get to your court dates. MARTA does not have bus service in Cobb County, but you can use a Cobb Community Transit (CCT) bus to get there. Take Bus 45 from the Marietta Transfer Center.
What are the Georgia misdemeanor penalties for a Cobb County DUI conviction?
A first DUI in Cobb County is usually classified as a misdemeanor drunk driving offense, but this charge should not be taken lightly. A conviction stays on your permanent criminal record for life. No expungement law exists in Georgia. Your DUI will not fall off after 10 years. If you get another DUI in 5 years, your first DUI will worsen your second DUI penalties. Here is a rundown of the penalties for a first-time misdemeanor DUI in GA:
Georgia Misdemeanor DUI Penalties:
One (1) day to one (1) year in jail
$300 – $1,000 in court fines
One (1) year driver's license suspension – no driving!
40 hours of Community Service
$355 for 20 hours of DUI Class (Risk Reduction Program)
One (1) year probation (around $40 per month) – random alcohol screens
Ignition Interlock Device ($50 – $200 installation; $50 – $100 monthly service)
The above penalties vary. It depends on the circumstances surrounding your DUI arrest, and how successful your Cobb County DUI attorney is in negotiating a plea deal with the prosecutor. Even if your attorney works out a plea reduced to reckless driving, you still face the same penalties as if you were convicted of driving under the influence.
All future background checks will show a Georgia DUI disposition down to reckless driving, so a future employer may still question you about it. Your DUI conviction will show up in all 50 states.
A Cobb County DUI conviction follows you for life.
You do not want to be found guilty in State Court of Cobb County of driving under the influence of alcohol or drugs. The initial costs shown above barely scratch the surface. Think about how your future job prospects and income can be curtailed, how much more you will pay for car insurance, and what if the college you want to get into denies you admission because of a criminal conviction?
A DUI in Cobb County, Georgia will weigh on you financially, physically, and mentally. You may have to hide this "secret" and feel constant guilt and shame. It doesn't have to be this way. We are here to stop this nightmare from ever happening.
Almost every day of the week one of our Cobb County DUI attorneys appears in Cobb County Superior Court to continue to fight for a client's freedom. Some of our clients sit in the Cobb County Adult Detention Center on County Services Pkwy in Marietta, awaiting their release. This facility is probably the one you spent the night in after your arrest.
One night in this Cobb County jail is enough for any Georgia citizen. Can you imagine spending weeks or months surrounded by 50 inmates facing conviction for violent crimes like aggravated battery? Call us now at 844-832-6384 and we will tell you how to take back control and resume a normal, law-abiding life.
We answer our phones 24 hours a day, 7 days a week. Cobb County Police make DUI arrests at all hours, so we work at all hours. Call us and get some peace.